"Uggh…I cannot find the right words to convey my message."
"Rewriting content is such an exhausting and time-consuming process."
Sound familiar?
Don't worry, you're not alone. Paraphrasing is an essential skill with applications in almost all professions but is challenging to master.
That's why we've come up with a state-of-the-art paraphrasing tool that harnesses the power of AI to make rewriting a breeze.
It can paraphrase up to 2,000 words with just the click of a button — all while providing highly-unique content that conveys the same message as the original piece.
What's the Community Saying?
Take a look: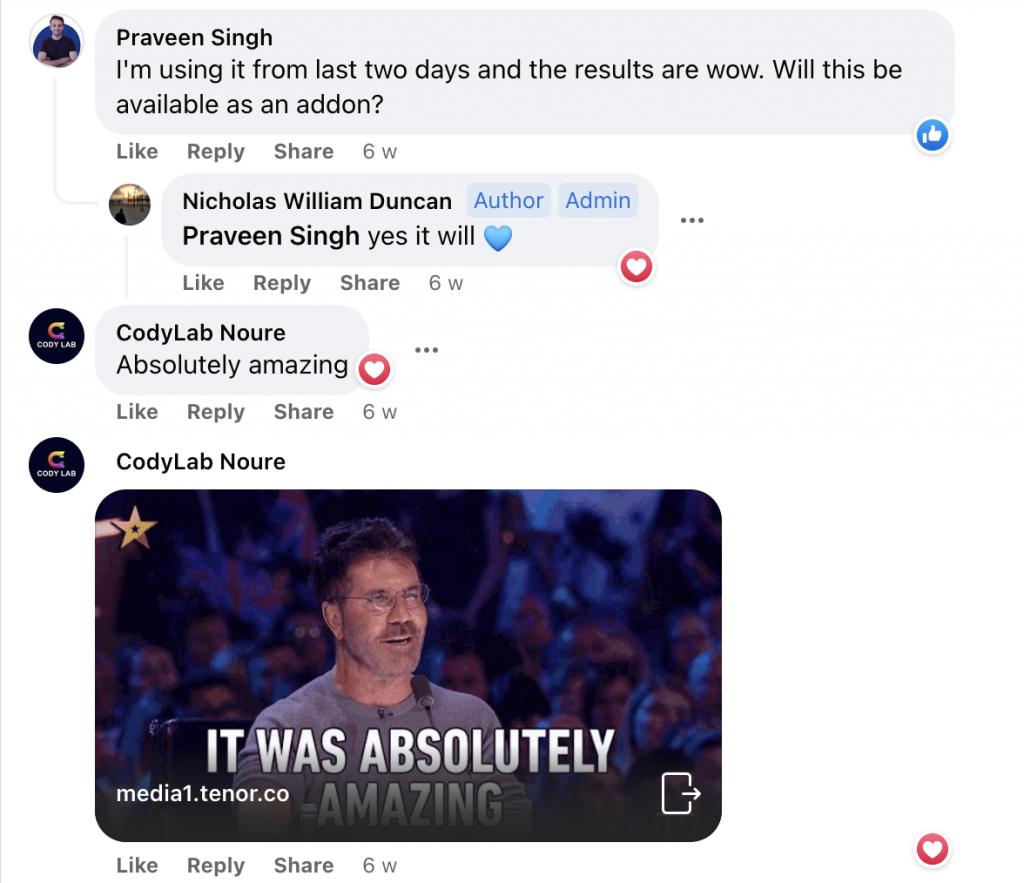 How Does It Work?
Our paraphraser uses artificial intelligence to simplify the process of rewriting content.
Our revolutionary approach does not simply replace words with synonyms but instead transforms the whole sentence or paragraph, adding details that provide value.
We use Levenshtein distance to calculate the content variability. And each sentence or paragraph comes with a variability score so you can see how unique the generated content is.
Let's look at an example of content rewritten by our paraphrasing tool:
Original Text: Marketing automation also helps brands engage with customers through personalized messages based on their behavior, interests, and preferences
Paraphrased Text Generated (Option 1): Marketing automation is the process of using software to automate repetitive tasks within marketing while tracking engagement and performance. It enables marketers to send personalized messages, execute A/B tests and measure customer behaviors to gain insights.
Paraphrased Text Generated (Option 2): Marketing automation is changing the way that brands connect with their customers. It's a software suite that automates and measures marketing tasks and workflows. It allows brands to deliver personalized experiences across multiple channels in multiple languages and time zones.
Click on and scroll down this page to take our tool for a spin. The demo's free (no sign-up or other complicated processes required)!
Getting the Most Out of the Paraphrasing Tool: A Step-by-Step Workflow
1. Insert the text you'd like to paraphrase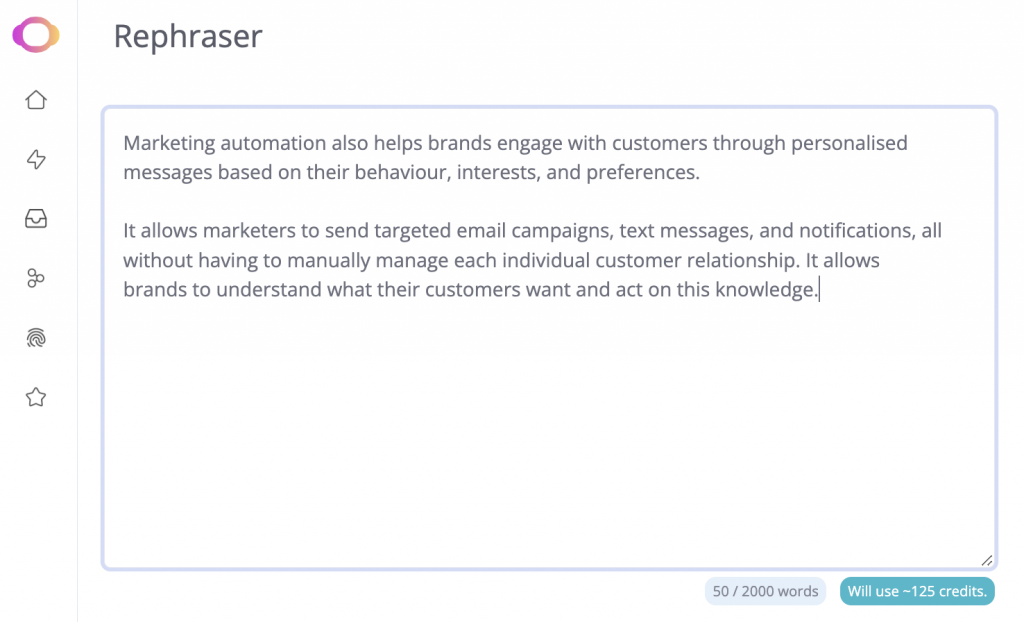 This could be a sentence, multiple paragraphs, or even an article up to 2,000 words. Paste your content into the provided text box.
You'll also get information about the number of words in your source material and the number of credits the rewrite will consume.
2. Choose the additional options (as needed)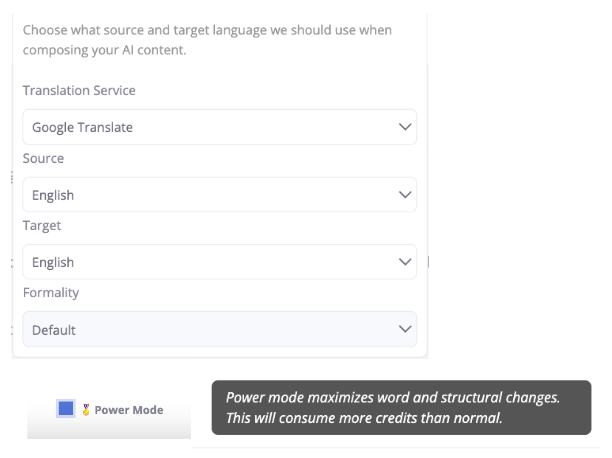 High Content Variability
Selecting the option 'Power Mode' will ensure that every sentence or paragraph differs significantly from the original text. This option is great when you're in a rush and want quality output quickly.
The drawback is that this option consumes 4.5 times the amount of rewritten words from your credits.
On the other hand, a regular paraphrase only consumes 2.5 times the amount of generated words from your allotted credits.
A quick hack to save your credits and get a substantially-variable result is to click 'rewrite copy' without selecting this option. Just click 'regenerate' if any sentences or paragraphs come back with a low-variability score. This process will just take an additional minute or two, and no credits are deducted for content with low variability.
Translation
Our paraphrasing tool supports translation in over 100+ languages. No, we're not kidding!
From Catalan to Chinese, we've got you covered.
Click on 'language options' and choose your translation service (Google Translate, Watson, or DeepL).
Fun fact: If you choose DeepL, you can decide how formal you'd like the translation to be. However, this is only available for German, French, Italian, Spanish, Dutch, Polish, Portuguese, and Russian.
Then, select the source language (the language your original text is in) and the target language (the language you'd like the rewritten content to be generated).
You can even paraphrase text from British English to American English!
P.S. Translation doesn't consume any additional credits.
3. Click 'Rephrase my Content'

This step is pretty self-explanatory.
Once you've entered the original content and selected the extra options (as required), hit 'rewrite copy'.
Before this, double-check the number of credits needed for the rewrite.
Then, let our AI get to work and do the heavy lifting for you.
4. See the results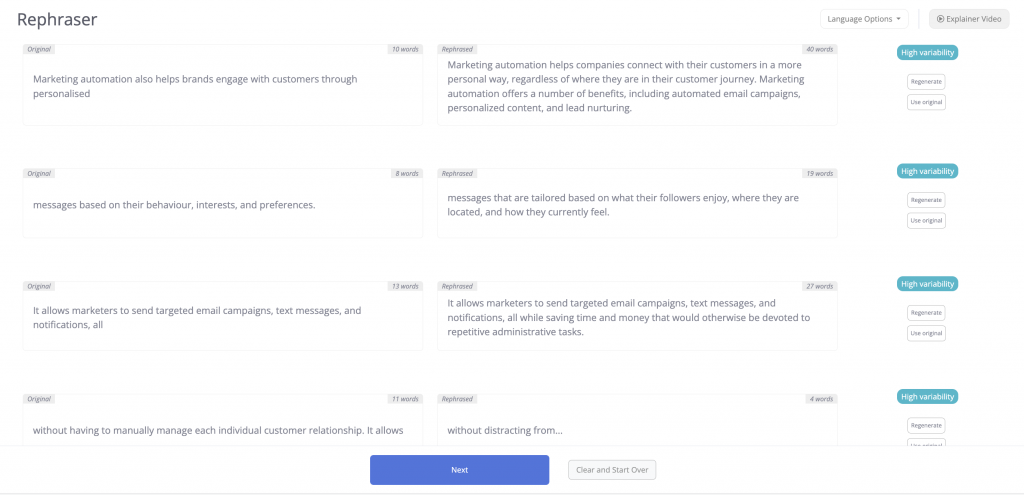 Voila, your rewritten content can be ready for you in as little as 15 seconds (depending on the length of the source)!
Our paraphrasing tool comes with a side-by-side view so you can compare the original text with the rewritten copy — on a paragraph-by-paragraph basis.
We also have some interesting features:
Variability score: This tells you how unique the generated content is compared to the source. The rewritten text can be of 'high-variability', 'medium-variability', or low-variability. No credits are consumed for output with low variability.
Number of words: This provides a look at how many words are in the original text and how many words the generated content comprises.
Not happy with the generated content or got an output with low variability? Click on 'regenerate'. Watch as the magic happens with a completely new rewrite.
The best part? You don't need to regenerate the entire text, just the sentence or paragraph you're not happy with.
You can also edit and make changes to the generated content within the text editor itself. Or even choose to keep an original paragraph while changing up the rest.
5. Click 'next'

Once you've made the requisite changes and are happy with the final product, click 'next'.
This will lead you to a final page where you can compare the source and rewritten content and make the necessary edits.
Once you're happy with the content, you can copy-paste or export it as a TXT file.
Then click on 'clear and start over' to begin afresh with a new rewrite.
6. Run your content through our plagiarism checker
A key benefit of content rewriting is to reduce the risk of plagiarism.
The best way to ensure this is to run your text through a reliable plagiarism checker. ContentBot makes this easy by providing a built-in tool (included within the Premium and Premium+ pricing plans).
Start by entering the edited content into our plagiarism checker (you can check up to 500 words per attempt).
We'll then provide you with a uniqueness score, plagiarism percentage, and the sources if plagiarism is detected.
Make the changes, cite your sources as needed, and that's it. You're good to go!
ContentBot Templates That You Can Use Along With The Paraphrasing Tool
Here are some templates that you can use along with the paraphrasing tool to enhance your rewritten content:
Change Tone and Sentence Rewriter
These templates are great if you'd like to change the writing style of the paraphrased content. You can choose between seven tones — professional, bold, playful, dramatic, sarcastic, excited, and funny.
Each attempt allows you to rewrite up to 400 characters, and you'll get three options to choose from.
Sample Input: You may say I'm a dreamer. But I'm not the only one. I hope someday you'll join us. And the world will be one.
Tone – Excited
Sample Output: I'm not the only one who dreams of a better world. Someday, I hope you'll join me in creating a world that is more united and just. Together, we can make a real difference.
Finish The Sentence
Maybe you can't quite come up with a clever and creative way to end a sentence. That's where this template steps in.
Just enter a few words and hit 'Generate Inspiration'. Now watch your writer's block fade away.
Sample Input: Cognitive psychology is
Sample Output: Cognitive psychology is the scientific study of the mental processes that underlie human cognition. These processes include attention, memory, perception, decision-making, problem-solving, and language.
Bullet Point Expander
Have some concepts in your mind and are looking for a way to string them together?
Or maybe add some depth to your paraphrased content?
This template is just what you need. Enter some bullet points, and our AI will craft the perfect paragraph for you.
Sample Input:
Point 1 – Content is an essential aspect of marketing.
Point 2 – Great content can increase sales and drive traffic to your website.
Point 3 – Content is king.
Sample Output: Content is one of the most important aspects of marketing. It can help increase sales and drive traffic to your website. Content is what helps you build trust with your audience and gives them insight into your brand. It's also a great way to establish yourself as an authority in your industry. By creating content that is informative and helpful, you can win over your audience and get them to buy from you.
Explain It Like A Child
This template can help you simplify paraphrased content.
The cool part? You can drill down to the Grade Level you'd like, and the explanation will reflect that.
For example, if you selected 9th grade, you would see the text written at a higher reading level than those for 2nd graders.
Sample Input: Ergonomic furniture is designed to help increase comfort and productivity in the workplace. Many workers spend extended periods of time in the office, and in most cases, spend the majority of their day sitting. An increasing number of companies are implementing ergonomic furniture for their employees to help them maintain healthy and productive lifestyles.
Sample Output:
Grade 1 – Ergonomic furniture helps people work better. Lots of people sit at work all day, so this furniture helps them stay healthy.
Grade 5 – Ergonomic furniture is designed to help you be more comfortable and productive at work. Many people spend a lot of time sitting at their desks, so more companies are implementing ergonomic furniture to help employees stay healthy and productive.
Explain It Like A Professor
Want to sound incredibly smart?
Then, simply input some text and let our AI work its Einsteinian magic on that paraphrased content of yours.
Sample Input: Ergonomic furniture helps increase comfort and productivity in the workplace.
Sample Output: Ergonomic furniture is designed to help increase comfort and productivity in the workplace. By taking into account the way humans interact with their environment, ergonomic furniture can help to reduce fatigue and improve posture. This, in turn, can help to improve work performance and reduce the risk of musculoskeletal disorders. In addition, ergonomic furniture can also help to create a more pleasant and comfortable work environment, which can help to increase morale and motivation.
Cool fact: The above templates are available with all pricing plans — you don't need to shell out anything extra.
ContentBot vs Others: The Battle of the Paraphrasing Tools
We put our paraphraser to the test against other content rewriters in the market — namely Quillbot, Paraphraser.io, and PrepostSEO.
Let's take a look.
Unique Features In The Paraphrasing Tool: A Recap
Rewrite up to 2000 words using the power of AI (with the click of a button)
Adds depth and value to the content by including additional information
Content Variability Score
Built-in plagiarism checker (available on the Premium and Premium+ plans)
Paraphrase and translate your content into 100+ languages
Use it in conjunction with other AI templates
Paraphrasing FAQs
1. Can a paraphrasing tool prevent plagiarism?
Paraphrasing tools can help avoid plagiarism to a great extent by rewriting content uniquely. However, it's vital to run your content through a plagiarism checker, add your own interpretation, and include references as needed.
2. Does paraphrasing help with SEO?
A paraphrasing tool can indirectly help with SEO by rewriting content for clarity and polishing the overall writing style. This can increase the time people spend on the page, reduce bounce rates, and boost conversions.
ContentBot's long-form editor comes with two SEO tools (included within the Premium and Premium+ plans). 'Discover' helps you analyze your keyword's top 10 search results — word count, outline, and sub-headings — which you can use to structure your content. The 'SEO Report' feature provides insights about your article, covering the readability level, uniqueness score, overall tone, and keyword density.
With ContentBot, your paraphrasing and SEO needs are covered all in one software.
Summing Up
If you're looking for a quick and easy way to paraphrase content (without sacrificing quality), then we've got just what you need!
Take our paraphrasing tool for a spin today, and see how much easier rewriting gets when you have an AI assistant at your side.
Happy paraphrasing!
Check out more on Content and AI!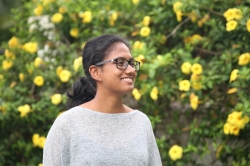 Latest posts by Annalie Gracias
(see all)
3