In the early days of the internet, information flowed more freely than ever before. The first blogs and social networks were created almost exclusively based on text. Those early pages set the tone for digital media as we know it today. Web pages have now evolved into something completely different, considering the amount of data involved and how it's viewed.
Internet users are spoilt for choice nowadays. Online information isn't lacking. When visiting a website, if you don't immediately find what you're looking for, you'll quickly move on to the next site. For this reason UX (User Experience) writing is imperative in ensuring your website connects with your audience, and gains greater user confidence, in order to retain its relevance. Let's investigate some of the benefits and importance of UX writing.
Why is UX writing important?
UX writing assists an audience in decision-making by coaxing them to think and act as consumers. This opens them up to different ideas from a perspective that appeals to them internally, as opposed to feeling like they are just being pitched again. To maximise the impact of your marketing campaigns, ensure that your content includes proper UX work. Reach out to your audience on a consumer level, not as a salesperson. Make your content about them and what you can provide for them, as consumers. Place the ball directly in their court, allowing them to navigate your processes with ease.
How UX writing changes perceptions
UX writing alters the way that an audience perceives your content. If the design of your website is not clear, the risk that your visitor will not clearly understand the purpose of your page is greater. In most cases, this discourages visitors from continuing on your site. It is easier for a user to move on to the next site than spend more time trying to figure out their purpose and your company's service. Provide your audience with clear, easily-understood and simple information that will increase the chance that they will continue to navigate your pages. Their experience will be enhanced and they will find the purpose to remain there.
UX writing seeks to achieve this. In order to clarify your purpose to your visitors, take time and effort with the layout and simplicity of your site's content. This makes your audience's initial understanding of your website clearer. UX writers and designers look for ways to make concise and necessary information appear in a position on the page where it will be optimally presented. This ensures that the information is presented in a way that enhances your visitors' viewing, reading and step-taking experience.
Understanding UX design and UX writing
UX design is the systematic process of making a website or app work, by providing information that helps visitors clearly understand the purpose of your product or service and easily follow any steps they need to take. With UX, you are giving your users a clear roadmap to navigate your site easily; to complete any tasks you require from them. They will see how they benefit from completing those tasks and becoming your customer. If the process is simple and requires minimal effort on their parts, you will gain more conversions.
UX writing is an art. The key to good UX writing is to be consistent in a way that helps an audience understand their role clearly. It helps users get the best out of their experience on your site, no matter what page they find themselves on. UX writing minimises technical language and eliminates industry jargon. It isn't long winded, always being concise and understandable. A lack of clarity means you may lose somebody that you really don't want to lose. Write for your audience in a manner that they will all clearly understand and draw motivation to act from.
The importance of multi-channel UX writing
UX writing, when done well, has a tremendous impact on readers. It enhances their experience on a platform, encouraging them to think, feel and respond differently to what they're reading, and being able to act accordingly. This is especially important in a consumer-facing content marketing campaign because the audience is gradually consuming content across multiple channels. Conversions come when that content is consistently relatable across all of these channels.
Incorporating UX writing in emails or letters, content sections of books or e-books, product technical specifications on websites and in numerous other digital areas assists the user experience. Apply unique UX writing to the industry it is used in.
On social media, audiences are faced with endless adverts and posts trying to get sales for specific products and services. This same information is shared on numerous platforms like Pinterest, Instagram, Twitter, Facebook, etc. Overloading an audience with information can make them more reluctant to make decisions which will affect their life with regards to a product or service that they use online. Using UX writing in your adverts and posts eliminates the amount of superfluous information, and provides a clear path forward for an audience. It is all about quality and not quantity. Appeal to your audience's consumer side with the relevant facts in a manner they can associate with.
Summary
When writing digital content it is best to write in a manner that compels readers. When you are writing it is important to start with a basic structure that can, without exception, help the writing style be effective and, at the same time, avoid sounding cumbersome and uninspiring. It is necessary to avoid being too wordy; short sentences work better when it comes to writing digital content.
Adding some UX design and writing elements to your website and posts keeps visitors on your pages for longer, thus improving conversion ratios. UX designers build websites to keep people coming back and converting. Adding content, functionality, and design styles create a positive user experience that assists visitors in finding the information they need. UX writing and design make a website, app or social media post more user-friendly, providing a defined path for completing user-assigned tasks. Your understanding of UX and the needs of your audience will greatly improve your platform functionality. Hopefully this article has helped to explain the benefits and importance of UX writing.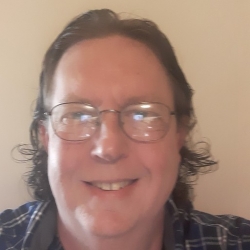 Latest posts by Warren Potter
(see all)
0