Did you know that Bill Gates introduced the well-known phrase 'Content is King' over two decades ago?
This saying still stands strong today! That's why companies spend millions of dollars each year on creating new content. In fact, according to Content Marketing Institute, 46% of businesses intend to increase their content creation budgets in 2022.
However, simply churning out content and clicking 'Publish' isn't going to cut it. Your business needs a blueprint to craft the ideal message, target the right audience, and ultimately convert more leads into sales.
Enter — the content strategy!
A content strategy is one of the most effective and powerful tools in a digital marketing arsenal. It helps businesses align their online presence with their overall brand and provides them with a clear direction on where they need to go next.
What exactly is a content strategy?
A content strategy is a plan for creating, publishing, promoting, measuring, and maintaining content across channels that help you reach your overall objectives. It is a detailed roadmap of how to approach and manage all aspects of content creation in your organization.
It's vital to create high-quality content that people want to read, watch, listen to, or consume. Your business needs to provide value in an engaging way that'll help drive traffic to your digital channels.
To achieve this, you need a solid content strategy.
A successful strategy is like a compass that points you in the right direction. It helps you create a cohesive message that resonates with your audience.
It includes everything from what type of content you should produce, where and when you should publish it, how you should promote it, how to measure your content results, and even how to optimize it as per feedback.
Why do you need a content strategy?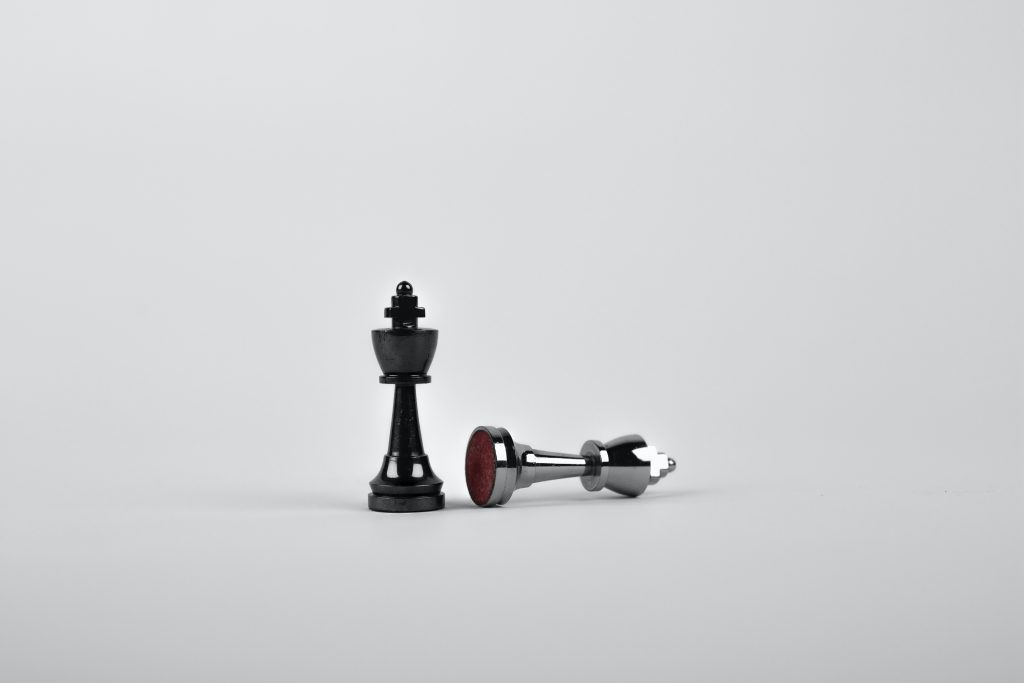 We know that content is king — but what good is a king who has no kingdom?
A content strategy helps your business:
Grow its target audience
Increase reach, traffic, engagement, and conversions
Provide a clear vision of where it's headed
Avoid wasting time and resources
Build trust and authority
Guide and manage the entire content lifecycle.
Think about it this way: If your organization doesn't have a strategy, then you're just making stuff up as you go along.
How to develop a solid content strategy for your business?
Your content strategy starts by defining your business goals. What are you trying to accomplish? Why are you doing this?
You may be thinking, "I don't really know." Don't worry, we've got you covered!
We'll cover the main steps to creating a successful content strategy and you can use these insights to develop an actionable plan for creating and distributing high-quality content for your business.
1. Define your key objectives
It's essential to understand your ultimate goal before planning out your content strategy.
If you find it difficult to clearly articulate your content goals, start by setting broad-level objectives. These could be, for example, increased brand awareness, lead generation, or boosting traffic.
And if you haven't already done so, define your company's mission statement. A mission statement is a short sentence or two that summarizes the core values ​​of your business. This will help you keep your content focused on delivering the relevant message to your customers.
2. Identify your target audience
The next step is to know and define who your ideal customer is.
Who are you trying to reach with your content? Who do you want to attract?
To define your ideal audience, you can ask questions such as:
Are you targeting individuals? Small businesses? Large corporations?
What age group do they belong to?
Where do they live?
What languages do they speak?
What is their purchasing power?
What are their interests, motivations, values, and aspirations?
What challenges do they face? What are their pain points?
What are their likes and dislikes?
Do they prefer online shopping over brick-and-mortar stores?
How do they consume content? What devices do they use?
What makes them unique?
Why are they interested in your product or service?
Knowing your audience will help you understand what they want and how to provide it to them.
Once you've defined your audience, creating buyer personas is crucial. Personas are fictional characters used to represent different people within your target market. They're used to understand your audience better and provide insight into their needs.
An example of a buyer persona could be John Smith, a 30-year-old male from Atlanta, Georgia, who runs a digital marketing agency. He is active on Facebook, Instagram, and Discord and unwinds by playing video games. He goes to the gym daily and is also training for a triathlon.
3. Create a brand story and set your tone
Building a brand story is about finding the right balance between what you want to say and what your audience wants to hear.
A brand story can be about the company, the product, the service, values, or any other aspect of your business. It's important to know who you're talking to and what they need before you start building your brand story. That's why this step comes after defining your ideal customer.
Start by identifying your key messages and messaging tone. What does your brand stand for? How do you want to communicate with your audience? Are you going to be funny, informative, casual, authoritative, or serious?
Your company's voice needs to be unique, stand apart from others, and create an impression.
4. Determine the content formats that align with your goals and audience
Now that you've identified your brand story and tone, you'll need to determine which content formats will best deliver these messages to your audience.
There are four basic content types: text, image, audio, and video. However, they offer a world of possibilities!
You can write blogs and articles, craft social content, create YouTube videos or Instagram Reels, design infographics and memes, host webinars or podcasts, release case studies and white papers, write ebooks, and more.
The most effective way to choose the right content format depends on what you want to say, your industry, budget, target customer, and objectives.
Once you've identified your content type and topics, you need to decide when you want to create them.
Do you want to create one big piece of content every week? Or do you want to start with smaller pieces?
Creating a content calendar lets you know precisely when to craft and publish each type of content.
For example, you could schedule a weekly blog post on Mondays, a newsletter on Tuesdays, and a social media post every Wednesday and Friday.
5. Identify your content distribution channels and promotion strategy
Before distributing content, you should identify where your customers spend time. Is it on social media, search engines, email newsletters, or even mobile apps?
You might have multiple distribution channels depending on your business model and audience's needs.
These channels can include traditional media such as print, radio, television, and digital; social media platforms such as Facebook, Twitter, LinkedIn, Instagram, Pinterest, YouTube, and Snapchat; and non-traditional channels such as blogs, podcasts, email marketing, and websites.
Next, decide whether you want to promote your content organically or paid. Paid promotion includes display ads, pay-per-click, social media ads, influencer campaigns, and sponsored posts. . Organic promotion covers SEO, guest posts, email newsletters, and PR.
6. Monitor, measure, and learn
Measuring your success is the most critical part of any content marketing campaign.
You can use Google Analytics to monitor and measure your results in various ways. These include: 
Audience Reach and Engagement: You can see how much traffic your site receives, the bounce rate, and the number of minutes an average user spends on your site.
Conversion Rate: You can track the number of people who convert into sales after visiting your site.
Lead Generation: You can figure out how many leads the content generates for your company.
Using other tools, you can also monitor how many people shared your content online as well as how your SEO efforts are going. You can use the feedback gathered to optimize and modify your content creation efforts.
Follow these six steps and you'll be well on your way to creating a solid content strategy for your business.
Having a clear idea of where you're headed is half the battle. But a content strategy roadmap shows you how to get there!
So go ahead and start strategizing today!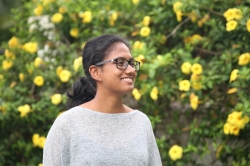 Latest posts by Annalie Gracias
(see all)
5