If you ask us, a quality marketing strategy is one that spans across multiple channels. Targeting your audience from different angles opens the door for a more "customer-focused" approach. With highly targeted marketing and data driving your decisions, customer satisfaction and retention are just around the corner!
When it comes to multichannel marketing, the goal is to streamline the customer journey across the different channels you've chosen to incorporate. That goes for social media, emails, owned and paid media. From podcasts to PPC, marketers need to focus their attention on creating consistency, credibility and, ultimately, loyalty.
In this blog post, we're going to tell you about the perks of using multiple channels, tips for creating an effective strategy, and ways to maintain engagement while managing the juggling act. Let's get started!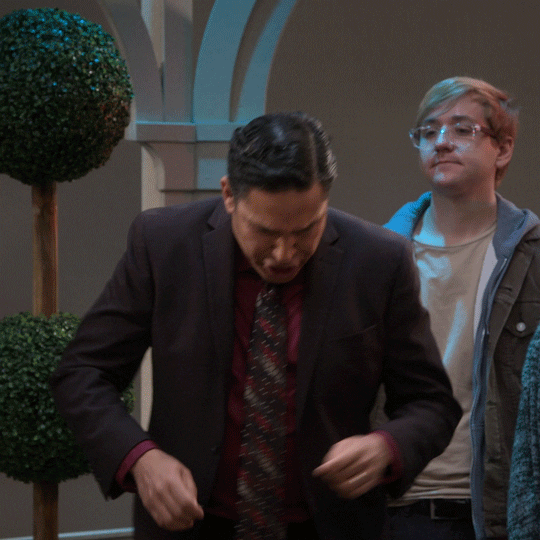 The benefits of multiple marketing channels
First and foremost – improved customer satisfaction with the help of personalization.
Cohesion across marketing and sales channels for efficiency.
Expanding your reach to new potential customers.
Higher engagement levels (more channels = more points of contact).
Establish consistency in branding, which in turn leads to…
Credibility, trust, and loyalty from your customers.
Streamlined customer journey, leading to an increase in sales.
Improved ROI and efficient resource allocation. 
The challenges of multichannel marketing
Achieving consistency across all branding and marketing. 
Channel management. It can be difficult for marketers to implement, maintain, and monitor data and content from various channels.
Turning insights into actions.
Technological advancements. To stay relevant in the digital marketing world, marketers need to keep up with the fast pace of developments. These also often come with steep learning curves. Adaptability is key!
Appropriate channel selection (some tend to complement each other more).
Keeping up with ever-changing platform algorithms.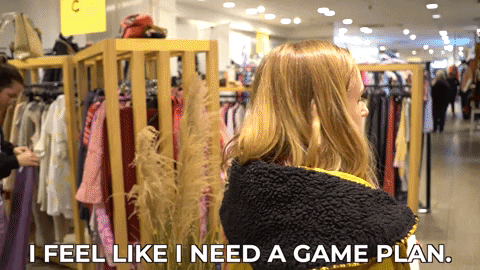 How to create a successful multichannel marketing strategy
1. Clear Objective:
The first thing that should be clear in a multi-channel marketing strategy is your objective. You need to have a clear idea of your "why?" – what you aim to achieve by implementing this.
Do we need to improve our brand visibility?
Are we trying to drive sales?
Is customer engagement our main focus?
From here, you'll be able to channel all marketing efforts into achieving these goals. It'll also provide a good benchmark to measure success moving forward.
2. Identification of Channels:
Identify the right marketing channels that are best suited to helping you achieve your objectives. This could range from social media platforms, email newsletters, blogs, podcasts, webinars, websites, print media, television, the list goes on!
Make sure to use customer and user data to make this decision. A useful tool would be taking a look at your customer acquisition figures. How did they find out about you? This information gives clear indications of what channels you should target. 
Once you've selected your marketing channels, you'll need to play by their rules if you're going to integrate them effectively. That means paying attention to its trends, leaders, and algorithms.
3. Understanding Your Audience:
You need to have a clear understanding of who your audience is. Dig into their demographic information, interests, and behaviors. Take it a step further by figuring out which channels they use and are most active on. The more channels you use, the more data becomes available to you, and the more comprehensive the understanding of your audience will be.
Remember, different channels serve different audiences and attract different audiences.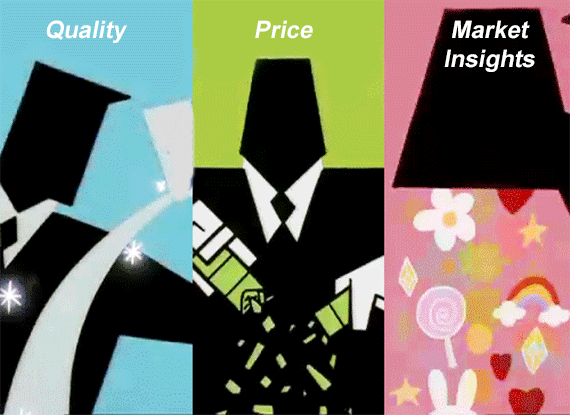 4. Create customer personas:
It's incredibly beneficial to divide your audience into segments based on demographic, social, or behavioral factors. This will help you deliver tailored messaging to each group, making sure that it's relevant and appropriate for each viewer.
Creating buyer personas helps you break down audiences even further. Again, it helps you understand consumers before trying to target them. You should include factors such as their likes and dislikes, as well as unique challenges and pain points. The next step is to figure out how your product or service solves their problems.
The aim of your marketing should be to point out their challenges, explain how you understand and want to help and suggest your offering as a solution. This tactic is otherwise known as the Pain-Agitate-Solution method.
5. Consistent Branding:
Make sure to maintain consistent messaging and visual branding across all channels. This helps provide a consistent experience, no matter where they interact with your brand.
Be careful of getting it confused with repetition. We're talking about using a consistent tone, style, and image – as if all the messages are being conveyed by the same voice. If you do it right, audiences will become familiar with your brand and start to trust it.
6. Personalized Messaging:
Why do we try so hard to encourage the use of personalization in marketing?
Because it leads to significantly higher customer engagement. In fact, 80% of consumers are more likely to buy from a brand that offers personalized experiences. Take care to tailor your messages based on customers' past behaviors, preferences, and needs.
It's important to point out that every customer's experience and journey with your brand is different. You need to target them individually based on their data, feedback and preferences.
7. Use of Automation Tools:
As we mentioned before – while using multichannel marketing to reach a wider audience is a great idea, it can be difficult to implement and monitor effectively. Content automation tools help marketers create, edit, and distribute content for campaigns across different channels.
Let's use an example: ContentBot.ai
With a wide variety of tools available for digital marketers, the platform's content automation features allow you to create blog posts regularly that are then emailed to you for approval. You can even run AI commands (think back to ChatGPT) and ask it to send you the output on a regular basis – hourly, weekly, or monthly.
Here are just a few perks that come with using ContentBot as your AI content automation tool:
Create content automatically: hourly, weekly, monthly.
Push content to Zapier.
Built-in SEO tool for real-time insights.
Social media integration.  
High-quality and engaging content. 
The platform is fast and easy to use. 
Option to upload bulk Imports for content generation.
Create custom workflows with the Flows feature. 
8. Performance Metrics:
It's important for marketing to define the key performance indicators (KPIs) to measure the success of your multi-channel efforts. These metrics help to understand how well a campaign is doing compared to its goals. They can help in determining whether or not your strategy is working and possible improvement areas. These include metrics like click-through rates, conversion rates, bounce rates, and social media engagement. 
We're going to put it out there – Data analytics is one of the most valuable tools a marketer can have in their wheelhouse. 
There are a few benefits that come with monitoring your marketing performance metrics:
ROI tracking
Audience insights
Competitive analysis
Measuring effectiveness
9. Testing and Optimization:
A/B testing is a severely underrated marketing tactic that holds huge potential for improving campaign success. It's all about narrowing down on what your audience wants to see and avoiding wasting valuable time, money, and energy that goes with ineffective marketing. 
Marketers should also consider using control groups to help gauge the effectiveness of their campaigns. Testing your strategy helps in finding the most effective approach that resonates best with your audience. Did we mention it's also more cost-effective?
10. Engagement and Interaction:
Try your best to engage with your audience across all channels. Respond to comments (both positive and negative) and messages, and get involved in online discussions. This will help create a personal connection with your audience, and show that you're not one to shy away from responsibility. It'll also make sure your audience feels heard and appreciated.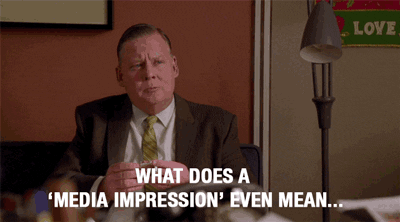 Tips for keeping engagement across multiple marketing channels
Tailor content to each channel: Each marketing channel is unique. Your audience on Facebook might be different from your audience on LinkedIn. Understand the nature and demographics of your audience on each channel and make sure to tailor your content accordingly.
Consistency in branding: Make sure your brand's theme, logo, and message are consistent across all marketing channels. This will help your audience easily recognize your brand and create familiarity. It also helps establish trust.
Take advantage of user-generated content: Encourage your customers to share their experiences with your products or services. Use their reviews, testimonials, or social media posts to promote your brand's image. Influencer marketing is also a form of user-generated content that holds huge potential for marketers.
Run multichannel campaigns: Run campaigns simultaneously across different marketing channels. It will help create a cohesive customer experience and drive more engagement.
Personalize your marketing: Personalization makes your audience feel special and valued. Use the data you've collected to personalize your messages, emails, and product recommendations for your customers. Show them you pay attention to their needs and preferences. 
Use interactive content: Interactive content like polls, quizzes, and contests have been known to drive engagement. It also helps increase the time that users spend on your marketing channels.
Post regularly and at strategic times: Posting regularly keeps your brand fresh in the minds of consumers. Understanding what times your audience is most active can help improve engagement levels. For example, take advantage of your recipients' optimal open time for emails.
Respond to comments and queries: Engage with your audience through comments, whether they're positive or negative. Answer their queries and acknowledge their feedback. This shows that you value their input and can help build stronger relationships.
Track performance: Regularly monitor and analyze the performance of your marketing channels to get an understanding of what works and what doesn't. This can help you to improve your strategy and find ways to keep your audience engaged.
Educate your audience: Make the content you provide helpful and educational. Go beyond only talking about your products or services – share information about the industry or related topics that your audience might be interested in. This type of content can help you to establish your brand as a thought leader in the industry.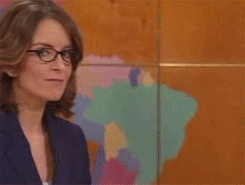 Important metrics for measuring marketing engagement
Website Traffic: Look at the total number of visits, unique visits, and the source of the traffic. This will determine how well your marketing efforts are driving people to your website.
Bounce Rate: This shows you the percentage of visitors who leave your website after viewing only one page. A high bounce rate could be a sign that your landing page isn't relevant or engaging.
Time Spent on Site: The longer a visitor stays on your site, the more engaged they likely are. This can tell you if your content is holding your audience's interest.
Click-Through Rate (CTR): This is the percentage of users who click on a specific link out of the total number of users who view a page, email, or ad. It's often used for measuring the success of online advertising campaigns and email marketing.
Conversion Rate: This is a key indication of marketing success. Conversion rate is the percentage of visitors who take a desired action, such as making a purchase, completing a form, or subscribing to a newsletter.
Social Media Engagement: This includes likes, shares, comments, mentions, and retweets. These metrics help you understand how well your content resonates with your audience.
Email Open and Click Rates: These measure how many people are opening your emails and clicking on the included links. If these numbers are low, it could indicate that your email content isn't compelling, or that you're targeting the wrong audience.
Customer Retention Rate: This shows the percentage of customers who continue to engage with your brand over a certain period. A high retention rate means high customer satisfaction.
Net Promoter Score (NPS): This measures how likely your customers are to recommend your brand to others. It's a good way to gauge overall customer satisfaction and loyalty.
Customer Lifetime Value (CLV): This predicts the net profit attributed to the entire future relationship with a customer. Understanding this can help you decide how much you're willing to invest in acquiring and retaining customers.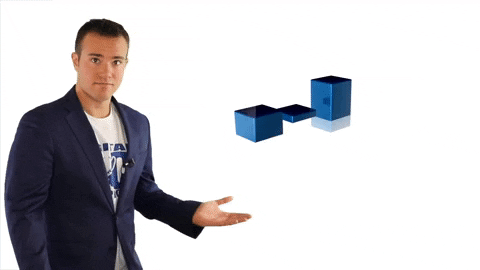 So, what did we learn?
Multichannel marketing is a strategy that involves a combination of different distribution and promotional channels to create a unified, targeted approach to digital marketing.
This strategy offers many benefits, such as increased customer engagement and satisfaction, along with improved ROI and brand consistency. But no one said it would be easy – there are also a few challenges that'll need to be overcome for it to be successful. Managing all of these different channels and allocating budgets and resources effectively are just a few that we wanted to remind you of.
Creating a successful multichannel marketing strategy can be achieved in a few easy steps, starting with setting a clear objective, and ending with monitoring the campaign's performance. By implementing our 10 tips for keeping engagement across the different channels, marketers are bound to achieve their goals of higher customer retention and loyalty, while keeping their costs low. Remember to track those marketing KPIs to make sure your efforts are paying off!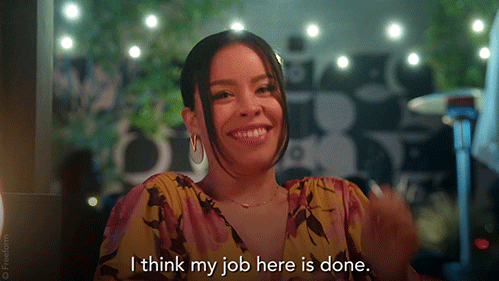 What marketing channels are you currently using to get your message across to your audience? Let us know in the comments!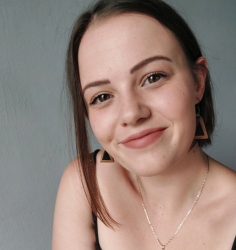 Latest posts by Lauren Meyer
(see all)
0