If you have any experience with content or copywriting, there's a good chance you've had to practice paraphrasing at one point or another. Authors, markers, and all other writers need to have this skill in their arsenal if they want to produce high-quality pieces.
When we try to convey a message to our audiences that's already been shared before, we have to think carefully about the method by which we do this.
If you're going to quote the original writer, you need to make sure the appropriate credit is given.
If you choose to paraphrase and reword the content, you need to make sure that it's done in a way that's unique and plagiarism-free.
This can be a time-consuming and, let's face it, tedious process, especially when the message has been shared time and time again. At the end of the day, marketers can think of only so many ways to relay the same message. That's where paraphrasing tools come in.
In this blog post, we'll compare two of the most popular paraphrasers on the market: ContentBot versus QuillBot. From pricing structure to capabilities, we'll provide a comprehensive overview of these paraphrasing tools and help you determine which is most suitable for your needs.
What is a paraphraser?
Paraphrasing tools are a type of online software that uses artificial intelligence (AI) to perform their functions. By implementing intricate algorithms, these tools are capable of assessing sentence structure, identifying appropriate synonyms, and rephrasing text. Think of natural language processing (NLP) and machine learning technologies as the AI's translator, helping it understand the meaning and context within written or spoken text.
The AI is designed to rephrase content in a way that appears fresh and unique, but still maintains the original text's meaning. These tools are typically user-friendly, allowing you to simply copy, paste, and receive your revised text in a few seconds or minutes. Some may even offer multiple rephrased options, while others will let you regenerate output if you aren't satisfied with the first attempt. Many sophisticated paraphrasing tools also include a built-in plagiarism checker, allowing you to paraphrase your content and check its originality at the same time.
These impressive innovations were developed to simplify and enhance the writing process for authors and marketers alike.
What to consider when choosing a paraphrasing tool
Unique output: Remember, the sole purpose of a paraphrase is to rewrite content in a way that makes it unique. It should turn existing content into new output that's never been seen before, while still maintaining the original meaning of the text.
Quality and accuracy: Quality and accuracy should be considered way before speed and pricing. Consider things like tone, readability, and repetition when evaluating tools.
Usability: Paraphrasers should be easy and simple to use without a steep learning curve. They should be easy to navigate, with a user-friendly interface.
Features: While you may be looking for a paraphrasing tool, that doesn't mean its capabilities should end there. If the platform offers built-in plagiarism detection, multi-language support, third-party integrations, and AI summarizers, then it takes preference over a one-trick pony.
Price: Value for money is everything here. While it may be tempting to choose the cheapest option, it's important to remember that you get what you pay for. Your budget plays a critical role in this decision.
Reviews: You should take what other users say about the tool into consideration before making a purchase. Their opinions on quality, speed, customer service, and ease of use could help you make an informed decision.
Try it out: Many paraphrasers offer a free trial before users are expected to commit. Make sure to take full advantage of this wherever possible to make sure it's the best fit for your needs.
QuillBot vs ContentBot
QuillBot
QuillBot has made a name for itself as an easy-to-use, accurate paraphraser. You have the option to customize modes or select from 8 predefined ones. You can either copy and paste your text directly into the space provided or upload a document. However, when using the free version, there's a strict 125-word limit for inputs.

While the platform does use AI to a certain degree, the majority of its paraphrasing is the result of an advanced spinner. This means that rather than rewording your content entirely (while of course maintaining the original meaning), it simply exchanges words with suitable synonyms and "spins" things around. The premium version would be the best option for users aiming to get the most out of this tool.
Pros:
Quick results and a user-friendly interface.
Additional features are available, such as a summarizer, plagiarism checker, and grammar checks.
Different language options for translating.
Changes are indicated by colors and symbols.
The paraphraser generates 3 selections, with the option to regenerate if you're not satisfied.
Cons:
The free version has a 125-word limit per entry.
Additional features are only available for premium clients.
The rephrased text consists mainly of synonyms and lacks variability.
ContentBot
While ContentBot is known more popularly as an AI content automation tool, its rephrasing capabilities put it on the map as one of the best paraphrasers on the market.
Whether you opt to try the demo account or jump straight into the paid plans, you'll have access to a wide variety of tools. From content generators to plagiarism detection and SEO indicators, ContentBot offers more than simple paraphrasing.
The 2000-word limit allows users to input large pieces of text at once. Checking the new content for plagiarism is quick and simple, with third-party integrations allowing you to send the content wherever you please with just a few clicks. They also indicate the level of variability achieved, with options to regenerate if you'd like another sample. The rewritten text is new and unique while maintaining the intent behind the original content. For marketers who think of paraphrasing as only a part of their overall tasks, ContentBot offers a wheelhouse of tools to help achieve their goals.
Pros:
Rephrase up to 2000 words at once.
Option to regenerate output if you aren't satisfied with the first sample.
Built-in plagiarism checker and SEO indicator.
Different language options for convenience (large selection).
The output generated is unique while maintaining its original meaning.
The level of variability is indicated.
Let the battle begin!
User Interface
Winner – ContentBot
While both tools offer a fast and simple experience, we have to commend ContentBot for the extra steps they've taken to make their tool user-friendly. The drag-and-drop feature and step-by-step instructions make first-time usage a breeze. There's also a link to a short explainer video for convenience and clarity. This makes it a clear winner for first-time users.
Both platforms offered a Chrome extension for users to make incorporating it into their daily activities effortless.
Paraphrasing Quality
Winner – ContentBot
This one was a no-brainer. It's important to note that while ContentBot uses AI to rephrase content, QuillBot is simply an advanced spinner. This is clear in the results.
QuillBot offers seven different modes for paraphrasing, including Standard, Fluency, and Creative. On the other hand, ContentBot offers variations in tone of voice, including formal, friendly, or creative.
ContentBot rephrased the provided content in a way that made it new and interesting while still adhering to the intended message. It also indicates the level of variability and allows you to regenerate output if you're not satisfied.
Rather than "paraphrasing", QuillBot mainly exchanged certain phrases and words for synonyms. However, we did appreciate that all edits were indicated using colors and markers for easy identification.
Advanced Features
Winner – ContentBot
Again, this wasn't much of a decision.
We should point out that while ContentBot can be used for paraphrasing, it's an advanced AI content automation tool. That means it's capable of:
AI writing
summarizing
copywriter
paraphrasing
SEO indication
custom workflow builder
plagiarism detection
bulk uploads with their new Imports feature
content automation, and
so much more!
It would be a challenge for any other paraphraser on the market to compete with these features. QuillBot goes as far as offering grammar checks, plagiarism detection, summaries, citations, and a few other features. However, these don't amount to much in comparison with ContenBot's extensive capabilities.
Pricing Comparison
Winner – QuillBot
QuillBot is cheaper, making it a more budget-friendly option for users.
We should note that while ContentBot is $19 per month and QuillBot is $9.95, price should not be the sole deciding factor. The free versions may be enough to perform basic commands, but if you're going to get the most out of these tools, opting for the premium versions is a must. This will eliminate those pesky word and character limits and open the door to functionality.
Having listed the features and capabilities before, it's clear to us that when it comes to value for money, ContentBot takes the cake.
Word Limit Comparison
Winner – ContentBot
We found QuillBot's 125-word limit of the free version very limiting. Of course, if you choose the premium plan, this becomes unlimited. If you want to try ContentBot's demo account, on the other hand, you're given a once-off 5000 credit that doesn't expire (but once it's gone, it's gone).
Integration Comparison
Winner – ContentBot
Both parties allow you to upload documents for paraphrasing. However, ContentBot's third-party integrations outweigh QuillBot.
With its Zapier, Twitter, and WordPress integrations (to name a few), ContentBot aims to make the lives of its users as easy as possible. They allow marketers to generate and execute their strategies from a central platform.
QuillBot can be integrated with certain platforms such as Google Docs and Microsoft Word.
Reviews
Winner – ContentBot
According to G2, ContentBot has an impressive average rating of 4.8 out of 5 stars. With 130 reviews so far, it is labeled a high performer for 2023.
"An Amazing, Budget-friendly Tool for Content Marketers!!!
"Contentbot.ai Is one of the Best Content AI Tools"
QuillBot is tied with ContentBot in ratings, as it also stands at 4.8 out of 5. However, with only 3 reviews to go on, ContentBot wins by the sheer volume of positive responders.
And the winner is…
Drum roll, please…
You guessed it!
ContentBot!
Here's a quick recap…
User Interface: Both ContentBot and QuillBot have user-friendly interfaces, with clear instructions on how to use their respective tools. However, ContentBot's instructions and attention to detail make it easier for first-time users.
Paraphrasing Quality: While both tools do a decent job of rephrasing text, QuillBot sometimes tends to simply replace existing content with similar-sounding text. ContentBot, on the other hand, excels in heavy content generation with varying tones and styles, creating a greater diversity in content.
Advanced Features: ContentBot, being more than a simple paraphraser, hands down wins this comparison. Workflows, IntructBot, bulk imports, content creation tools, and SEO indicators make it a force to be reckoned with.
Pricing: Both QuillBot and ContentBot offer free versions with limited functionality. However, QuillBot's paid version is slightly cheaper than ContentBot's, making it a more budget-friendly option for users.
Word Limit: ContentBot offers more words per input and output in its free and paid versions compared to QuillBot.
Target market: QuillBot is primarily used for paraphrasing, rephrasing, and improving sentence structures, while ContentBot is not just a paraphrasing tool, but a comprehensive content generation tool that can be helpful for writers, students, and professionals alike.
Customer Support: Both platforms offer customer support, but ContentBot provides a more personal touch with its customer service, which could be preferable for some users.
And there you have it!
A comprehensive overview of two of the best paraphrasers on the market.
Which paraphrasing tools have you tried? Let us know about your experiences in the comments section!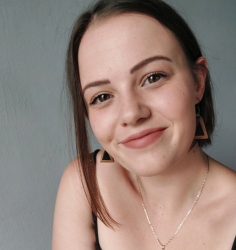 Latest posts by Lauren Meyer
(see all)
6