Paraphrasing is a skill that every writer should have in their back pocket. Those of us who have some writing experience know that there are only so many ways to say the same thing. At times, it can be difficult to think of new and creative ways of distributing the same message. What can we do to set ourselves apart from what has been shared multiple times before?
When we try to quote the work of  others, it's not always a simple task. It can be tricky to give sufficient credit when and where it is due. This is why we paraphrase. The aim of paraphrasing is to convey the same message in a way that avoids plagiarism. This means, taking the original text and rewording it in a way that makes it your own. Plagiarism often results in a hefty fine for the accused. To avoid this, highly intelligent software has been developed to make paraphrasing that much easier. Students often use these tools to reword text for assignments. Content marketers, on the other hand, use it to their advantage during content production. 
These tools provide many benefits for a wide variety of users. In this blog post, we will take a closer look at how these paraphrasing tools work. We'll also draw a comparison between the free versions and their paid counterparts. If you're ready to find out more, then let's get started with a closer look at the technology behind the tool.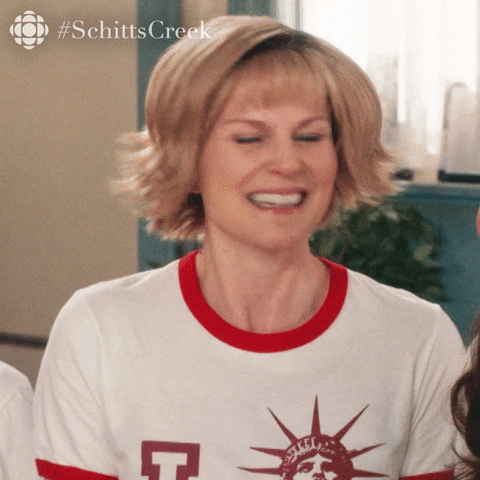 What is a paraphrasing tool, and what does it do?
A paraphrasing tool is online software that is powered by artificial intelligence (AI). It uses advanced algorithms to analyze sentence structure, identify synonyms and rewrite text. It achieves this using a combination of natural language processing (NLP) and machine learning. 
The AI has been programmed to reword content in a way that makes it new and unique, while still maintaining the original meaning of the text. Some paraphrasing tools are simple to use, as they allow you to copy and paste text into a clearly allocated input section. In just a few seconds, you will receive your rewritten output. Some may even generate multiple options for you to choose from, with others giving the option to regenerate results if you aren't satisfied with the first selection. If you choose wisely, the paraphraser may contain a built-in plagiarism checker. This allows you to paraphrase your text and check it for plagiarism in a central location.
These tools were created to make the lives of writers that much easier.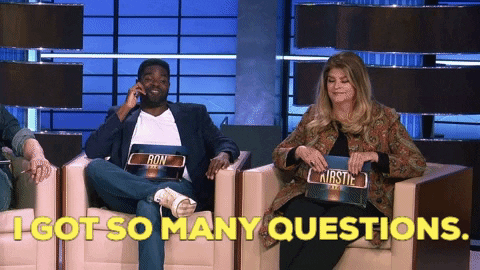 Is paraphrasing the same as summarizing?
The short answer, no. Paraphrasing and summarizing are two different concepts.
"Paraphrasing is rewriting or rephrasing a piece of text in your own words while maintaining the original meaning and message.The goal of paraphrasing is to create unique content that communicates the overall essence of the source material."
"Summarizing is creating a condensed version of a text by identifying key points and presenting them in an organized fashion. The goal is to distill information (from an article, essay, book, or any other text) into a concise and clear summary that will be easy for readers to understand."
If you'd like to know more about the difference between paraphrasing and summarizing, have a look at our blog post.
Now that we have a better understanding of what a paraphrasing tool is and how it works, we can dive into discussing the best online paraphrasing tools, both free and paid.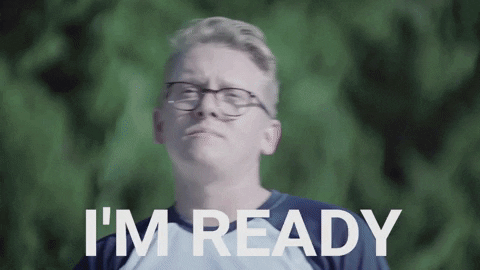 1. ContentBot⭐⭐⭐⭐⭐
This was the best paraphrasing tool out of the ones that were tested. The quality of the content that was produced was superior and required minimal editing. ContentBot offers a wide variety of tools in their wheelhouse:
AI writer
Copywriter
Summarizer
AI content automation
Plagiarism checker
The list goes on!
There is a Chrome extension for convenience, with the option to select multiple integrations (the most recent being the Zapier integration). Paraphrasing can be achieved through the paraphrasing tool, or using the new InstructBot. Simply paste your content into the input window, followed by a prompt or instruction, and let the AI do its job. Within seconds, you receive original text to be used in whichever way you see fit. 
The free demo account gives users access to every feature that ContentBot has to offer. You are given a 5000 credit limit that doesn't renew, but also doesn't expire. You will receive a warning when you are close to your limit. The tool hosts a built-in plagiarism checker, and users can input large amounts of text at once. Pricing starts at as low as $1 per 1000 words, or $19 per month. 
Pros:
Rephrase whole paragraphs at once.
You can opt to regenerate output if you aren't satisfied with the original selection.
Built in plagiarism checker.
The level of variability is provided.
There is an option to paraphrase in different languages.
Output generated is unique.
Cons:
It does not clearly indicate the changes made to the original text.
2. Paraphrasing.io⭐⭐⭐⭐
This tool was easy to use, with no login required to access the free version. Paraphraser.io offers a plagiarism checker, summarizer, readability checker and article rewriter to achieve high quality written content. This makes it a comprehensive package for writers. Changes made to the original content is clearly indicated by the tool; a nice touch of convenience for the user.
The free version grants access to the paraphrasing tool, summarizer, plagiarism checker, readability checker and more. There is a word limit of 500 words, making it a bit more generous than some of the other platforms we've tested. Pricing plans start at $3,90 per month for an add free version. Overall, this platform is easy to use, offers a wider range of tools to assist with the writing process and can be used to enhance your content's fluency. 
Pros:
Changes made to the original content are clearly identifiable. .
The free version has a larger word count limit and access to the various tools available.
User-friendly and uncomplicated.
Options to copy and paste content, and downloads are available.
Enhances the fluency of the original text.
Affordability.
Cons:
The level of output is quite basic.
At times, the original content was replaced with inappropriate synonyms that altered the intended meaning or the text.
It can be slow to use at times.
The summarizer may leave out important information and is underwhelming.
3. QuillBot⭐⭐⭐⭐
This platform offers a Chrome extension and produces high quality content for its users. QuillBot impressed us with its easy to use interface and output variability. The changes made to the original text are clearly indicated for you to identify, and it does a good job of keeping the original meaning. 
We found the 125 word limit of the free version to be quite restricting, especially when compared to the unlimited premium account. The free version also doesn't grant access to the plagiarism checker. Plans start at $4,17 per month, giving you access to the plagiarism checker, advanced grammar rewrites and faster processing speeds. 
Pros:
Quick, convenient and user-friendly.
Summarizer, plagiarism checker, and grammar checks are available.
Insights are provided into the changes made to the text.
The paraphraser generates 3 selections, with the option to regenerate if you're not satisfied.
Cons:
The free version is limited to 125 words per entry.
No access to the plagiarism checker for the free version.
4. Wordtune⭐⭐⭐
Once this paraphrasing tool gets to work and rewrites your text, you are presented with a bigger variety of options to choose from. Wordtune also offers a Chrome extension, a feature that seems to be quite popular among these platforms. 
We found the tool to be very useful for shorter pieces of content, however the free version is limited with only 10 rewrites permitted each day. Each rewrite is further limited to 280 characters, making the free version quite time consuming to use. There is a summarizer and plagiarism checker available, with the premium plan offering unlimited access to both.
While the paraphrasing tool could detect errors in grammar, the rewritten text lacked fluency. We were fond of the "shorten" feature, as it summarized text well. While the free version is available, we recommend opting for the premium plan if you really want to receive the best results from this platform. Pricing starts at $9,99 for this paraphrasing tool.
Pros:
The option to choose between 10 different output pieces.
The "shorten" and "expand" feature proved to be helpful and adequate.
Summarizer and plagiarism checker available.
Cons:
Only allowed to enter 280 characters per rewrite.
10 rewrites permitted per day.
Generating results can be slow at times.
5. Paraphrase Tool⭐⭐⭐
This tool offered a large variety of modes to choose from, with 9 in the free plan and 20 in the premium plan. You can paraphrase in many different languages as well, from Afrikaans to Vietnamese and everything in between. The plagiarism checker is always a welcome addition to any paraphraser. They have a "compose" tool that allows you to generate whole paragraphs using a few keywords, assisting with the writing process as well.
Paraphrase Tool has a 3000 character limit, which is enough for you to paraphrase entire paragraphs at once. Paying for the paraphrasing service will cost you $7.99 per month. The plan includes the ability to paraphrase up to 500 paragraphs, and up to 100 plagiarism checks. 
Pros:
Fast responses and an easy to use interface.
The free version allows for larger paraphrasers at a given time.
Access to the plagiarism checker, even with the free version.
Cons:
You aren't warned about nearing your usage limit beforehand.
While the platform offers a wide variety of modes, they appear to be mislabelled and don't always perform the actions that they claim.
No indication as to what text has been altered.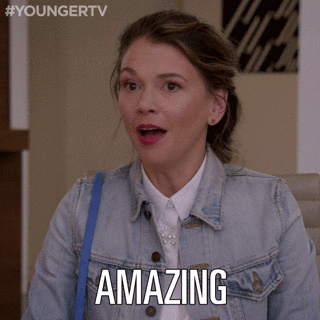 In summary…
A paraphrasing tool can be a writer's best friend. It helps with incorporating insightful and impactful points into our content, without stealing the work of others. They allow us to reword things in a way that makes it our own. Using these tools aids our credibility and originality, and ensures that we provide value to our readers.
While these tools can be extremely helpful, it's important to note that they may not always be 100% accurate. They may at times change the original meaning of the text, and have issues with accurately identifying the context of a sentence. This is why the paraphraser's output should always be proofread before being published. It may also be necessary to make minor adjustments from time to time.
Paraphrasing tools are a quick and easy way to generate unique and informative content. When choosing an online paraphrasing tool, make sure to take your specific needs and requirements into careful consideration. Taking the necessary steps to choosing a paraphraser will ensure that you are in the best position to produce high-quality content for your viewers.
If you have tried using a paraphrasing tool, let us know about your experience in the comment section! For more information on ContentBot's paraphrasing tool, get in touch with us directly.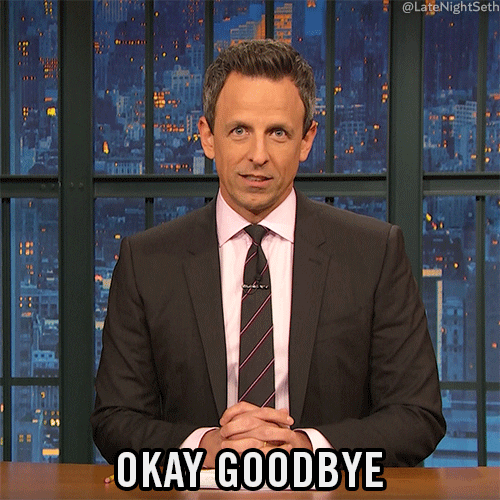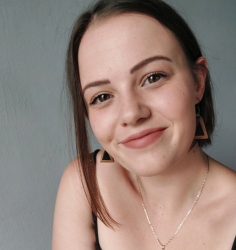 Latest posts by Lauren Meyer
(see all)
2