As we move further into the digital age, it's becoming increasingly important for businesses to have a strong online presence. One of the biggest contributors to this is a strong SEO strategy. Search Engine Optimization (SEO) is the process of optimizing a website for Google's search algorithm, with technical SEO having a huge impact on a site's crawlability, user experience and CTR (click-through-rate). The goal of SEO is to rank higher in Google's search results for relevant keywords.
If you're wondering whether or not SEO is worth the headache, then we have news for you! The October reports from both Google Ads and Microsoft Bing Ads show a drastic decline in the amount spent on paid advertising. 2023 is depicting a shift in marketing trends, as Google Ads spending increased by only 4.25%. This is a huge difference to the 32% and 22% increases seen in previous years. The necessity for search engine optimization is clear, and marketers need to be aware of the changing trends if they want to help their businesses keep their heads above water. 
The only problem is, Google's algorithm is constantly evolving, with updates and tweaks occurring up to 600 times in a year. From the Google Caffeine update in 2009 that resulted in faster and more accurate search results, including up-to-date results from the news and social media, to the fifth Product Reviews Update in September 2022, which aims to rank product review-related content to make results more useful to the searcher.
Google is constantly searching for new ways to improve their search results. This means that as Google's algorithm continues to change, it becomes a challenging task for SEO professionals to adapt their strategies accordingly. With 2023 around the corner, here are a few SEO trends that you should keep your eye on in the new year.
1. Keyword research is still important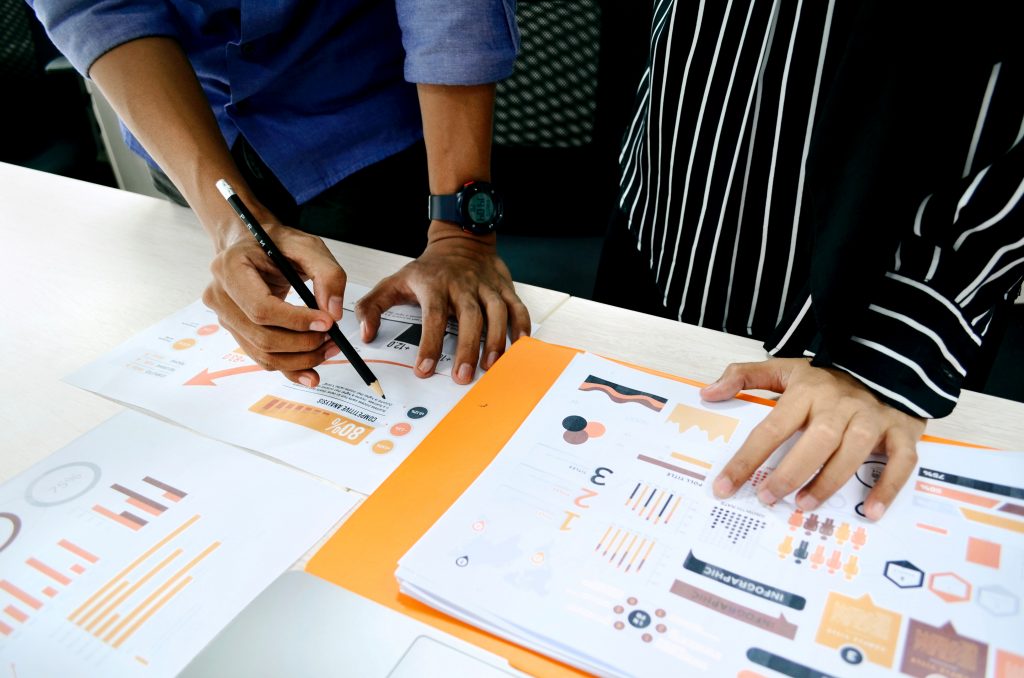 Keywords are the phrases that people type into a search engine to get the results they're looking for. Research into these keywords used to be conducted in order for a website to show up first in the search results. However, the purpose of keyword research has been changing in recent times. Ranking number one in search engines is no longer the primary objective. These SERPs (search engine results pages) can often be taken over by adverts and snippets from other articles that are thought to be more relevant to the searcher. For this reason, keywords are now being optimized for SERP marketing. It's important to implement this strategy across all channels, including blog posts, websites, videos or social media.
Application
Consider the keywords used by your competitors (try the keyword gap tool with Semrush)
Repurpose older content
Target keywords with less competition and moderate search volumes
Take a look at why research is the most important skill in a copywriter's arsenal.
2. Using semantically related keywords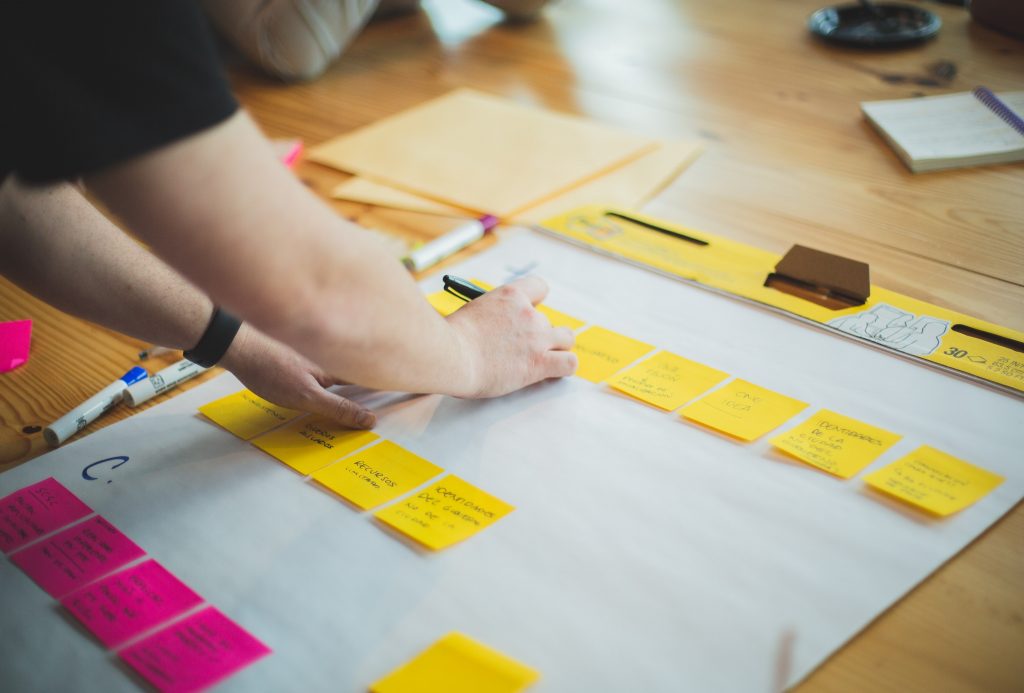 These keywords are related to the concept of the searched phrase. By linking relevant similar keywords, we can expand on the subject that the reader is already interested in, and have all the information in one convenient location. Giving more of a contextual background on a subject is a great way of providing more value to the reader. To achieve this, you'll need to focus mainly on the user intent.
There are four categories of user intent:
Navigational – This refers to when someone is trying to visit a specific website online.
Informational – These searches are done to find an answer to a specific question, or to find information around a certain topic.
Transactional – This occurs when someone is looking to make an online purchase.
Commercial – When people have the intention to make a purchase, but need more time or want to make an informed decision.
This is also where the concept of 'topic clusters' comes into play. Considering who your viewers are, as well as the questions they're asking, will help you to generate more helpful answers. If you start with the core topic and generate content relating to its semantically related keywords, you'll have the opportunity to perform better in search results.
Application
Create topic clusters for content creation
Create content that satisfies the user intent
Target the "people also asked" sections
Look at synonyms for your main keyword
For more on how to create effective topic clusters, watch this video.
3. Visual searches are on the rise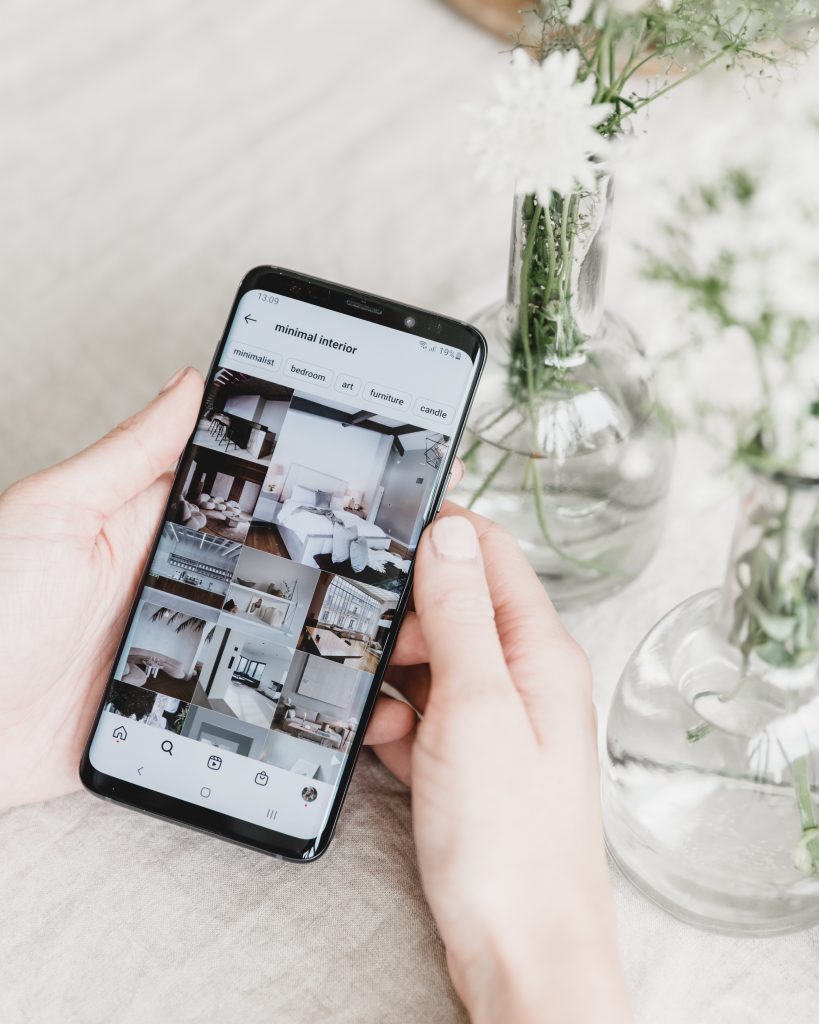 2022 saw a drastic increase in the number of image searches conducted by search engine users, and they show no sign of slowing down any time soon. For many people, the ease and convenience of snapping a picture of an item and searching for it using, for example, Google Lens, is a welcome change. In fact, out of a recent study, 62% of respondents said that they want visual search capabilities when conducting their online searches. 
Industry leaders are quickly taking advantage of this increasingly popular trend, including Pinterest Lens, Bing Visual Search and Snapchat's new Camera Search. At least 35% of marketers are planning to incorporate visual search optimization into their strategies in the near future. 
We have a few ideas on why this trend has taken off in recent months:
Smartphones are coming out with more advanced cameras.
The eCommerce industry continues to grow.
Visual content is in high demand (we'll talk about video marketing in a bit).
Algorithms are becoming more sophisticated and accurate.
Application
Make sure to use your site's structured data (this also helps with appearing in featured snippets).
Take full advantage of alt text. 
Name your image appropriately before uploading it to your website by giving it a brief description.
Optimize your images for SEO (see next point).
4. Optimizing images for SEO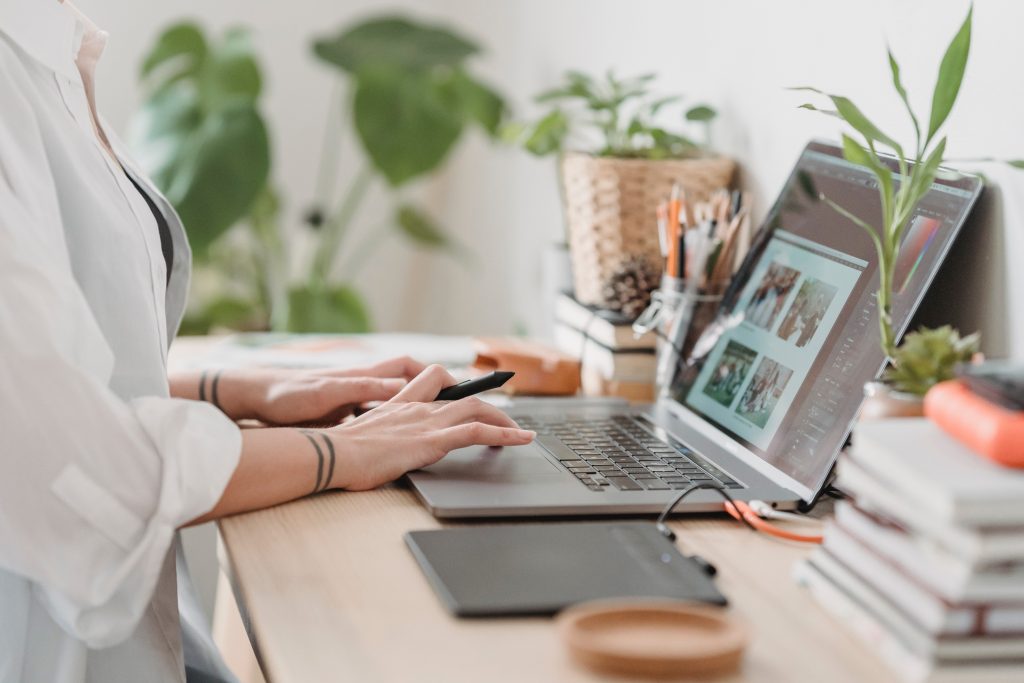 Pictures and graphics are undeniably an integral part of any website. They help with breaking up content and retaining a viewer's interest. However, as the resolution of images improves, the larger the files become, slowing down the server's loading speed. This is where image optimization comes in.
Image optimization should be a standard practice for all SEO professionals, however it's rarely taken advantage of. This tactic mainly refers to optimizing images for the web by decreasing the image size, without reducing its quality. The benefits of optimizing your images include faster loading speed, improved SEO rankings, and increased website traffic. According to Unbounce, 70% of consumers admit that page speed impacts their willingness to buy from an online store. This makes image optimization a crucial step in web design and improving user experience.
Optimization and accessibility goes beyond simply reducing an image's size using compression technology. Technical SEO can also be implemented, whether you choose to incorporate it before the image is uploaded, or on the site itself. This will prove to be advantageous in the upcoming years as image searches increase in popularity. For online shopping, image searches are particularly favored. Report Consulted issued a press release stating that the Global Visual Search Market is estimated to surpass $14,727m by 2023.
Application
Compress images before uploading
Utilize alt text
Rename images according to relevant keywords
Make use of lazy loading
Consider your image format

JPEG offers the best quality for smaller sizes
PNG is better suited for simpler images
GIF should be used solely for animated images
To test the speed of your website, visit PageSpeed Insights.
5. Voice searches are commonplace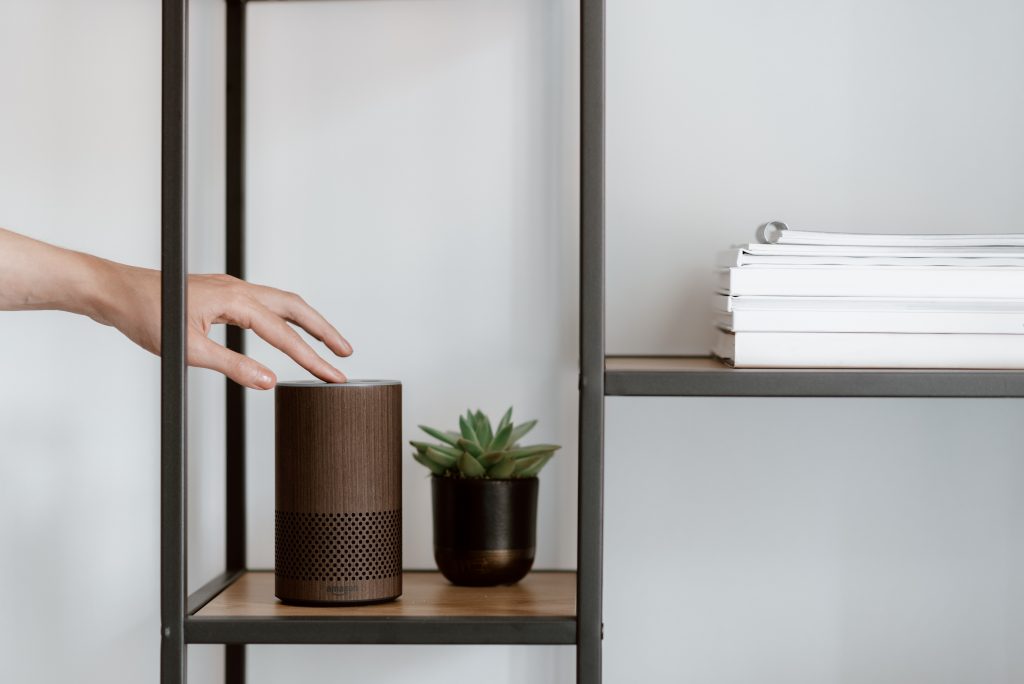 Since the development of Amazon's Alexa, Apple's Siri and the Google Assistant, voice searches have increased in popularity. An estimated 41% of adults and 55% of teenagers based in the US make use of voice search daily. These figures cannot be underestimated as they have only been increasing in recent years.
Smart speakers also started as a novelty when they first appeared on the market, typically used to answer basic and sometimes silly questions. Now, with new appliances such as Google Home, Amazon Echo and the Apple HomePod, it seems to be a rising trend that is predicted to become the main search method in years to come.
These advancements are due to the regular enhancement of Artificial Intelligence, which has been changing the way that people interact with technology. With machine learning progressing in leaps and bounds, the world of online searches and marketing will never be the same. They are better equipped to make predictions, and are programmed to recognize keywords and phrases. To take things a step further, it is now hardwired to interpret the intent and context of a search, using Natural Language Processing (NLP). The rise of conversational queries has made these developments even more effective, evolving into the impressive conversational AI counterpart.
Google also came out with the LaMDA (Language Model for Dialogue Applications) in 2021, and announced LaMDA 2 in May of this year. This technology allows the machine to engage in casual dialogue with its users. It is designed to discuss all topics, and to interpret the human expression in order to answer the query naturally. Keywords therefore appear to be less necessary when it comes to voice searches. It's therefore important to optimize your content for these queries in a way that will still rank on the SERP.
Application
Target conversational keywords
Create an FAQ section on your site
Build a Google My Business Profile
Appear in featured snippets
Optimize for mobile searches (An estimated 27% of people around the world are now conducting voice searches on mobiles)
If you're looking for an AI writer to help with your content creation, visit ContentBot.ai.
6. Video marketing is here to stay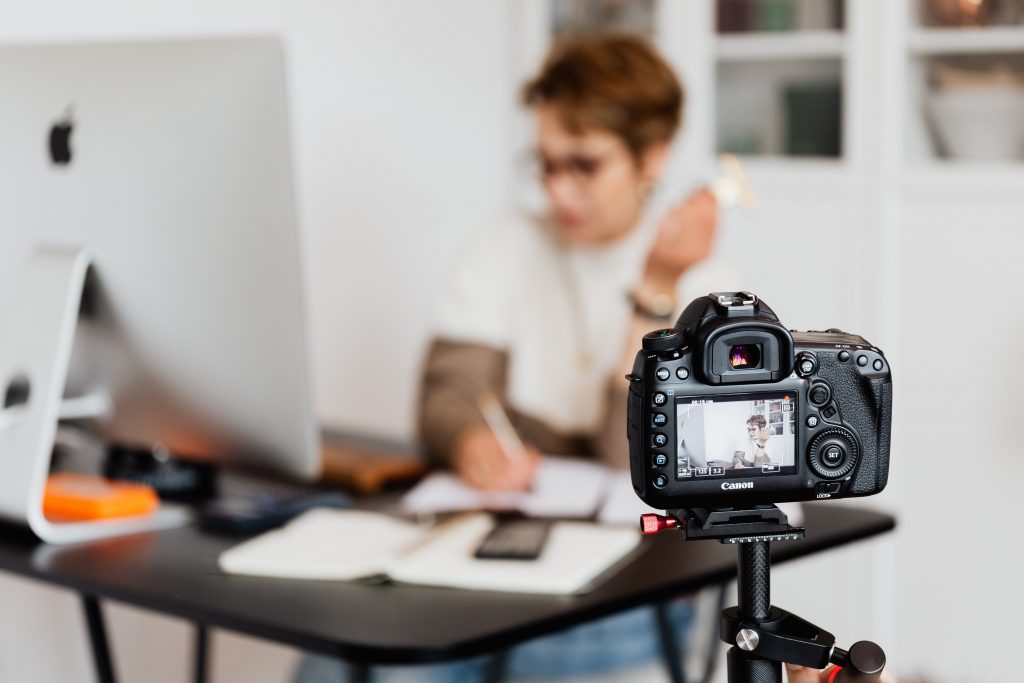 TikTik, Vimeo and YouTube are all popular video marketing platforms. In 2019, TikTok replaced Instagram as the number one app for sharing videos and pictures.
If you're not sure about whether or not video marketing should form part of your overall strategy, here are some statistics that prove it can be an invaluable tool for many businesses:
You are 53 times more likely to appear on the first page of Google results if your website contains videos.
It's possible to increase your conversion rate by 80% by simply displaying a video on your landing page.
For ecommerce sites, 90% of people state that videos help them make their purchase decisions.
Videos are the fastest way to relay important information and get your message across. Google is also developing a means of using videos to help searchers find the information they require. This is done using:
Clip markups – This enables creators to highlight the most important sections of their videos, allowing viewers to jump straight to the point they're interested in. This can be very useful for hot-tos and guides on certain topics.
Seek markups – This is a way of telling Google how the structure of your URLs work. This will let Google automatically display the key factors of your video, which can help you target the main point of your video.
This marketing method can take various different forms depending on your goal. You have the option of creating content regarding public reviews, demonstrations, tutorials, interviews, video blogs (Vlogs), presentations and ads, or could opt for a combination of all of the above. While video marketing may be more expensive and require more resources, 54% of people said they would like to see more videos from the brands that they support. There remains a gap in this market, as some businesses are hesitant due to the subjectivity of video marketing results.
Application
Incorporate video content throughout your website
Target keywords when labeling videos, including key points
Create videos around relevant content
Use appropriate hashtags on social media
Outsource content creation to freelancers
Here's a guide on how to get started with integrating video marketing into your content strategy.
7. The integration of Marketing AI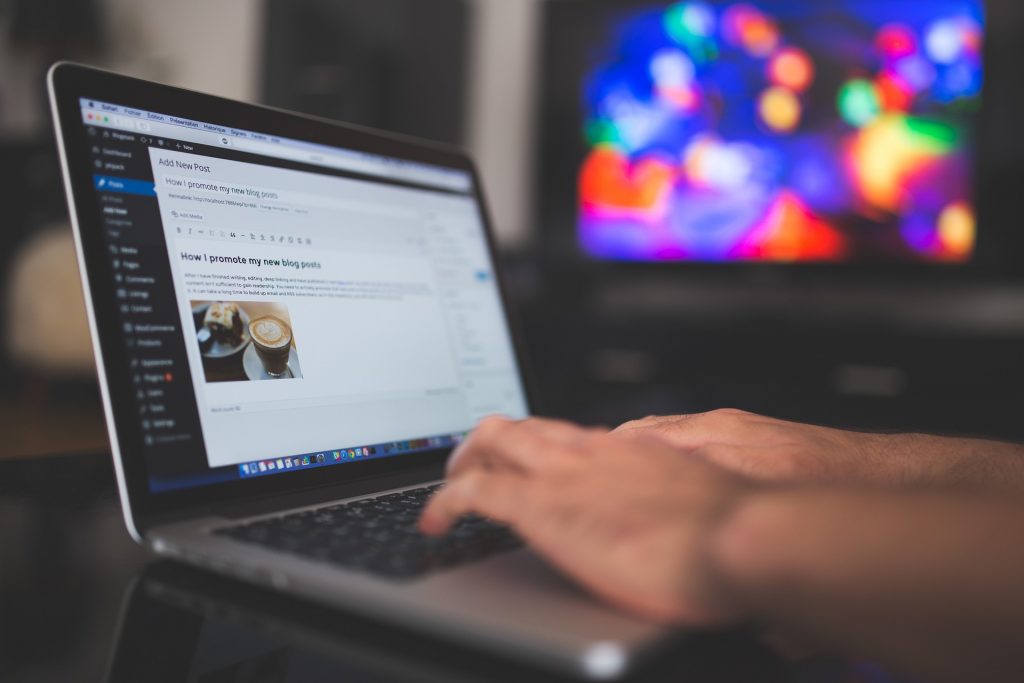 This strategy involves the integration of Artificial Intelligence (AI) into everyday marketing tactics. It is known to generate automated decisions based on real time data, statistics and observations. It's an invaluable tool when it comes to speed and relevance, with more than 80% of industry experts already using some form of AI into their digital marketing strategies.
Marketing AI already takes many different forms, some of which we are all familiar with:
Chat bots
Data analysis
Idea generation
AI Writers
Content generation
Natural Language Processing (NLP)
And the future anticipates only further integration of this technology. The market value of AI in marketing worldwide is predicted to escalate from $15,84 billion in 2021, to an astonishing $107,5 billion in 2028. This makes it abundantly clear that marketing AI is here to stay, and may need to be considered for all strategies in the near future.
Application
Consider ai content automation tools
Monitor your site's data analytics
Use an AI writer
Make use of personalization in marketing tactics
Enhance sales forecasting using Key Performance Indicators (KPIs)
For more information on how to leverage AI in marketing, click here.
8. Optimizing for online shopping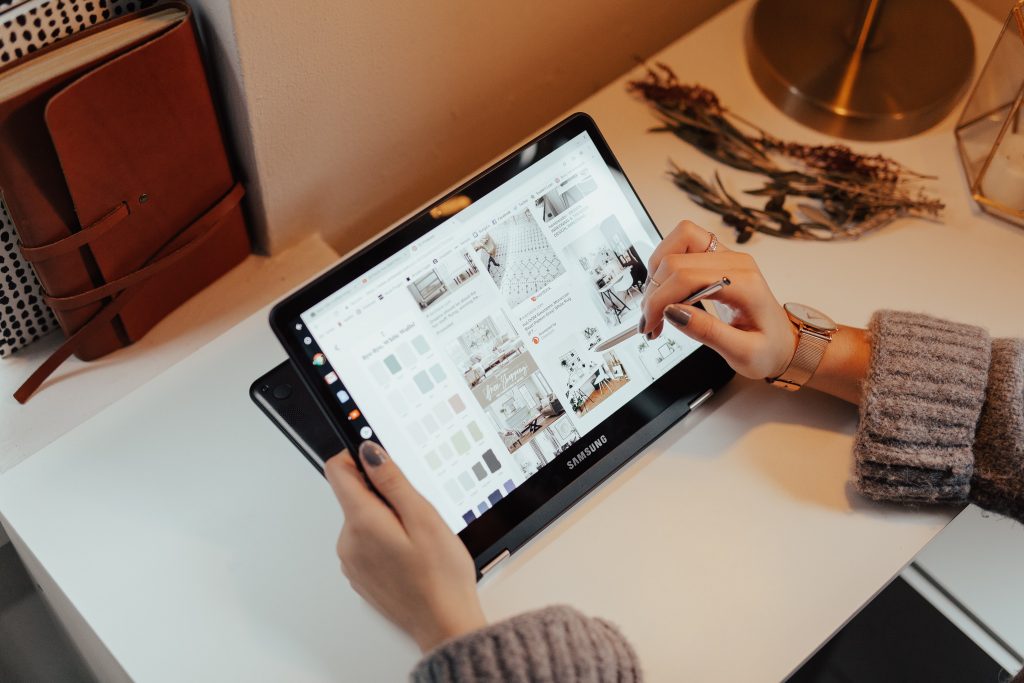 The world is currently in the Digital Revolution, with more and more tasks being performed online. Online shopping is just one of these activities, with 2.14 billion digital buyers recorded in 2021. Amazon remains the number one ecommerce website worldwide, followed by Shopee and Shein.
The start of the COVID-19 pandemic brought a shift in the way people conduct their everyday activities. Individuals who weren't technologically inclined now found themselves ordering groceries online, attending virtual meetings, and using websites to buy everything from clothing to kitchenware. This period created a huge surge in digital purchases. Ecommerce sales in the US were expected to surpass $1 trillion for the first time ever in 2022, a figure that was only anticipated in 2024 prior to the pandemic.
Google has taken advantage of this by making their sales platform more enticing. Selling on Google is now free for all businesses, with no commission being charged on product listings.
To improve the buyer's user experience, Google also created a Shopping Graph. This is an AI-enhanced model that pulls information regarding a particular product from a variety of different sources, such as videos, reviews, prices and benefits. Google lens also plays a role in online shopping, allowing the viewer to upload an image of the item they are looking for straight into the search engine. This helps the customer find the product without having to know its name or brand, and creates more exposure for businesses in the process.
Application
Optimize the keywords in your product listings
Utilize alt text to appear in image searches
Optimize the loading time for your ecommerce site
Ensure your website is mobile-friendly
For further reading, see this article on 10 ways to optimize your online store performance.
9. Featured snippets are everywhere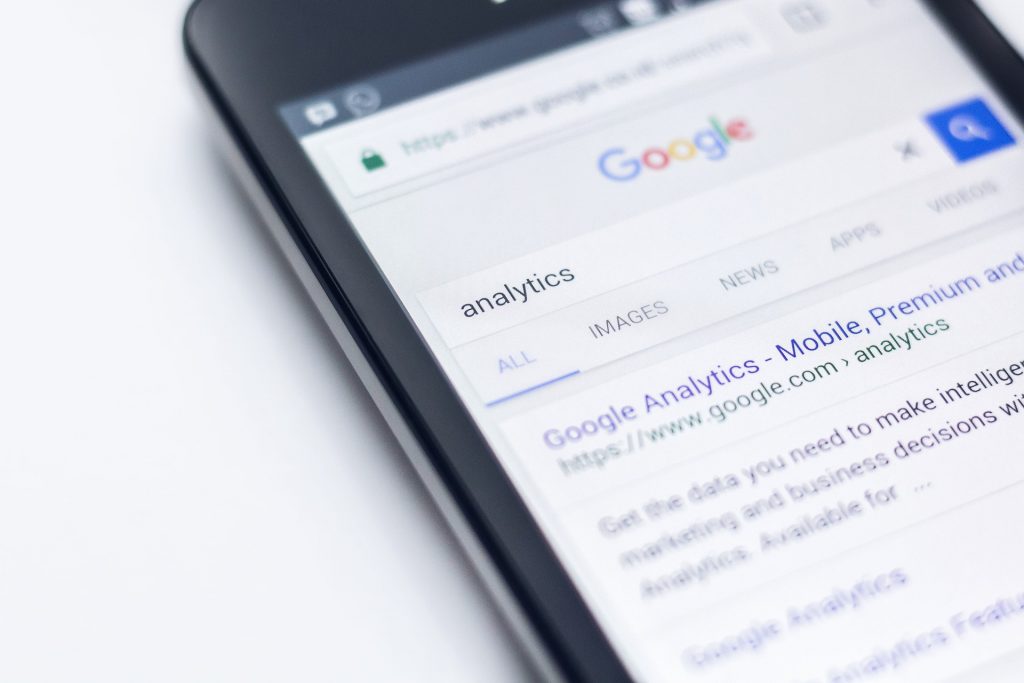 These are the boxes of results that often appear above the number one spot on the SERP. They are sections of information that have been extracted from sources that Google believes will be the most useful for the search intent. This can take the form of bullet lists, how-tos, tables, or simply one or two sentences. Ranking pieces in the featured snippet is referred to as passage ranking or indexing. Various factors can contribute to these snippets, including the presence of images, <h2> tag relevance, the length of the passage, and whether or not anchor text has been used.
Featuring in these passages can be very beneficial for companies. It's a way to increase your organic click-through-rate, drawing 8.6% of clicks, without having a high page ranking. However, they are also important to consider due to the fact that they increase the number of "no-click searches". This means that the viewer did not click on any of the search results, as the featured snippet has already provided the desired information. It's important to consider whether or not the search result contains a featured snippet before conducting your keyword research. 12,29% of search queries contain an answer box, and their presence is known to reduce the number of clicks received by other search results.
Application
Target long-tail keywords
Create in-depth content, such as how-tos and guides
Focus on user intent when creating content
Target the "people also asked" sections to find content gaps
Use tools such as Ahrefs to conduct keyword research into gaps that will help you appear in featured snippets.
10. Optimizing for mobile-friendly websites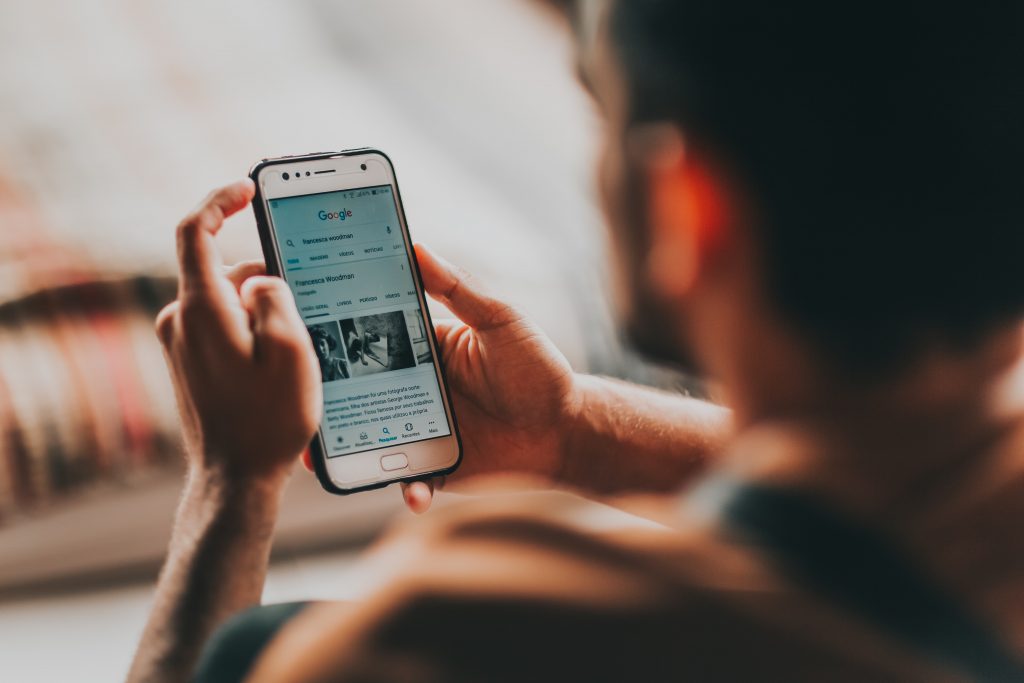 If you're wondering if optimizing your website for mobile searches is necessary, you've come to the right place. It's important to know that 63% of all organic Google searches in the US are conducted on mobile devices, with these numbers expected to climb further in the years to come. Having a mobile-friendly website is therefore a crucial part for your 2023 SEO strategy.
After Google launched their Mobile Speed update in July of 2018, the loading time of content on a mobile device officially became a ranking factor.
One of the best ways to optimize your mobile site is by using Google's AMP (Accelerated Mobile Pages) method. It can be used in the creation of emails, adverts and websites. And since page loading time is a ranking factor on Google, it should be carefully considered.
There are a few benefits of using AMPs:
They load almost instantly, making for a better user experience.
They're easy to build, reducing time spent on web design and formatting.
They're supported by multiple platforms, not only by Google.
Application
Test your site's mobile-friendliness using Google's Mobile-friendly test
Use custom CSS to improve your site's responsiveness
Improve the loading time of your website pages
Keep track of your site's core vitals
For more information on how to use Google's AMP method, click here.
11. Knowing your core web vitals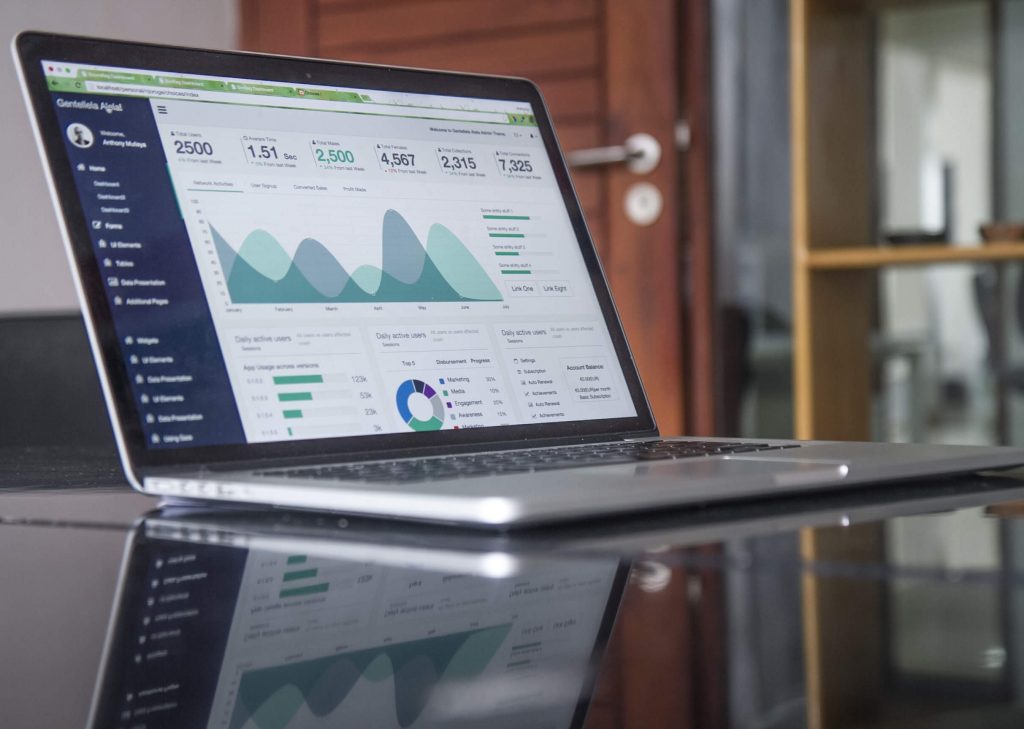 These vitals are going to help you monitor the user experience of your website.
Google encourages all website owners to track three specific core web vitals:
Largest Contentful Paint (LCP) – Tracks loading speed, or more specifically, the loading speed of the largest piece of content on the page visible to the viewer.
First Input Delay (FID) – Tracks how long it takes for a person to become interactive with the page.
Cumulative Layout Shift – Tracks the page's visual stability.
It was stated in June of 2021 that these vitals would be ranking factors for mobile searches as well. Though having good core web vitals can have an impact on your overall page experience score, it won't magically place you at the number one ranking spot on Google. Content is still king.
It's important to be aware of what could potentially harm your site's user experience:
Slow page or site response speed
Resources such as images and videos that are slow to load
Time-consuming tasks
Ads and pop ups that alter the site's layout
Pictures with no dimensions
Application
Optimize your server
Compress images before uploading
Make use of lazy loading
Include size attributes and dimensions in your pictures and videos
To measure your site's core web vitals, try Semrush's site audit.
12. Tracking your EAT signals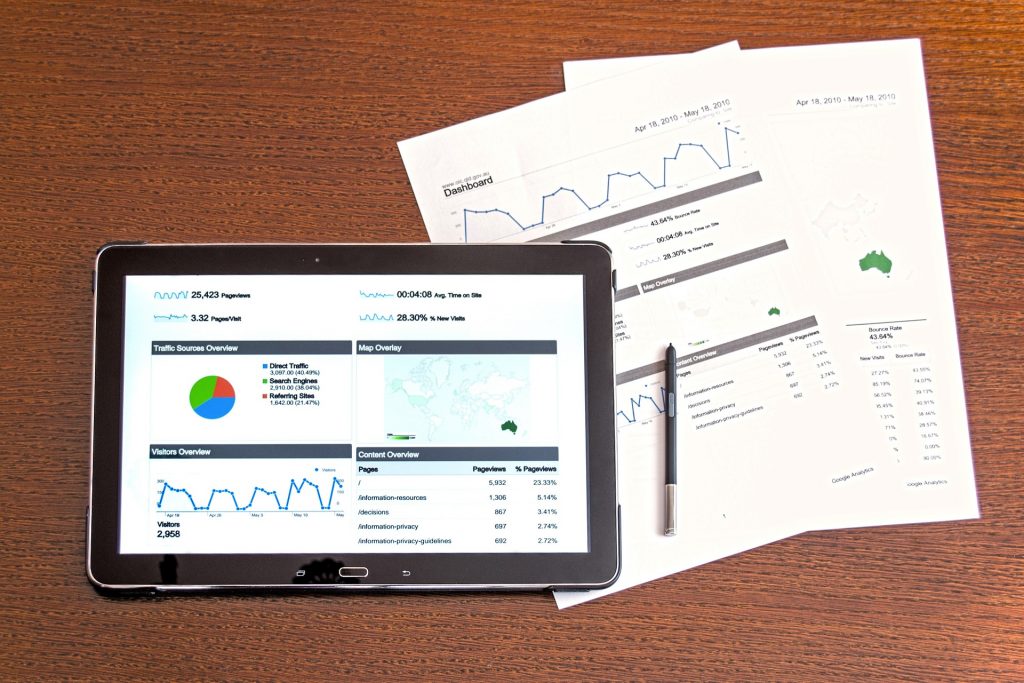 It's important to enhance your expertise, authoritativeness and trustworthiness (EAT) signals wherever possible on your site, as these factors will play a role in ranking for years down the road. They have formed part of Google's search algorithm and Search Quality Evaluator Guidelines since 2014. This helps Google determine whether content is valuable to readers, and though it's not considered a ranking factor, it can have an indirect impact on your position.
According to these guidelines, high quality content:
Helps the user
Is trustworthy
Is created by an expert, and
Is updated regularly
People often make important decisions based on the results they receive on Google, and this is therefore how it tries to make sure that the information it offers is accurate, true and useful. This, in a nutshell, is why a website's E-A-T signals are so important. It's how Google measures your credibility. Every update, tweak or guideline is aimed to better the overall user experience of websites.
Application
Build appropriate, high-quality backlinks
Keep content relevant and up to date
Generate more customer reviews, and respond to each one
Include an "about us" or home page on your website telling viewers who you are
For additional reading, take a look at this ultimate guide to long-form content.
Take Away..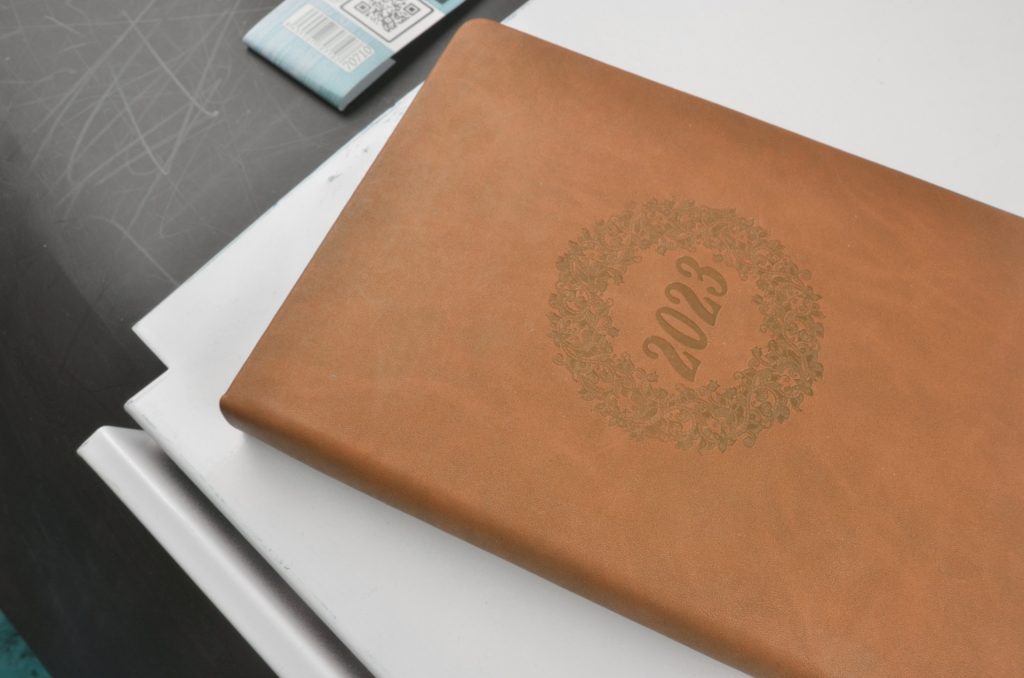 While it's impossible to know exactly what the future will hold, the SEO trends for 2023 seem to be pointing towards a more technical and user-friendly approach. Companies will have to focus on providing a better user experience, as well as making sure their website is mobile-friendly and responsive. They'll also need to pay attention to voice search and make sure their content is optimized for this growing trend, and with video marketing and image search on the upward climb, they may need to form part of your future marketing efforts if you want to stay relevant. By keeping these things in mind, companies can stay ahead of the curve and make sure their website is ranking high in the search engines. The main task is to keep up to date with these ever-evolving trends.
Please let us know if you found this article helpful, and if you'd like to see more content like this in the future. ContentBot is here to help!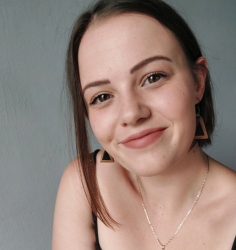 Latest posts by Lauren Meyer
(see all)
17