So you can write. You are empathetic, adept at storytelling and personalized content, and can generate 3000+ words a day. You have a persuasive edge that drives conversions. That's all brilliant! But how much do you research? Research: the most important skill in a copywriter's arsenal.
Being a whizz at everything else will not make you a successful copywriter. Do you know about the product or service you're writing about? Can you identify with the company that developed it and understand their competition? Have you identified who your users are and where you're likely to find them? Are you familiar with the industry you're a part of?
Researching the answers to all of above questions and more will assist your excellent persuasive writing skills and push you closer to the top of your field. Let's delve into the different types of researching that you'll need to do in order to make the most of your copy.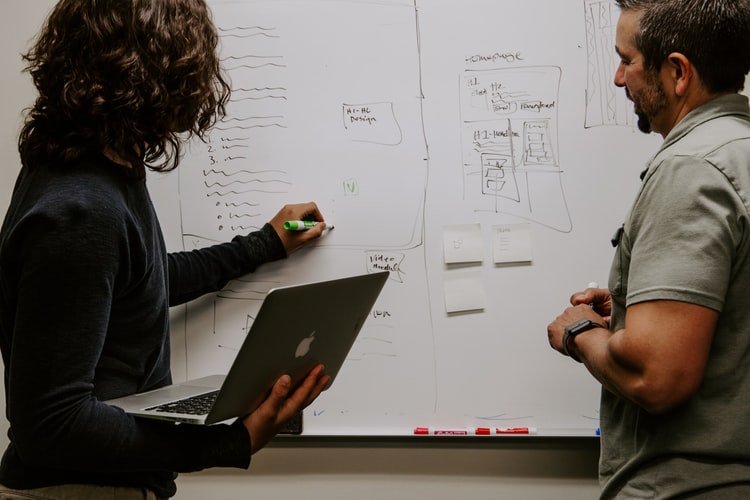 Company Research
As a copywriter starting in a new in-house position or beginning work with a new client, it is very important that you know as much as possible about the business you'll be writing copy for. Attempt to make an appointment with the company CEO, or at least somebody in senior management, for a short interview. Even conduct a few different ones with the most relevant people in different departments – the more information you can obtain, the more knowledge you will possess to ably represent the company and their products with your copy. In the interview/s, consider asking the following questions:-
What is the company's history? You will be able to gain some knowledge about how the company started, its growth and goals, the motivations behind its formation and numerous other vital titbits around which you can formulate copy.
What products does the company sell? You may have been asked to represent a single product or you may need to write copy about an entire range, but having an idea of all of the company's products will help you to understand where any product fits in the company's broader spectrum and assist you in better representing it, both as an individual product and as part of the range.
How have the company's products changed? Gaining a background knowledge into how the company, and its products, has evolved over time gives you a clearer idea of the path that you're now part of. This will help you to decipher what will work best for marketing the designated product/s and, in turn, the company that represents them.
How many established customers does the company/product have? This is crucial information when it comes to doing user and market research further down the line. A knowledge of established, returning customers may enable you to reach out to identified ones for UGC during a campaign – testimonials and positive reviews from established customers are invaluable.
Who are the company's primary competitors? Knowing your opposition makes generating copy much easier. Having an early inside track will assist you with researching targeted opposition earlier. Finding out why these competitors are regarded as primary ones assists with identifying reasons why during further research.
Why are your company's products superior? Knowing why senior management believe in their products builds a solid research foundation when investigating the products themselves. Gauging responses to this question helps you to assess the passion and belief that the company's top guns have in their products.
What new products is the company developing? This will help you to assess the direction to drive your copy. Being able to understand the proactivity and course that the company is plotting assists in establishing a more finite path for your marketing of the current products.
What are the company's biggest challenges? Getting a perspective of the areas where the company, in general, may be struggling and any plans in place to overcome existing challenges gives you the information needed to mould your copy. Being able to focus on challenges with positive input helps to build the company's transparency. The ability to indicate ongoing triumphs in overcoming challenges builds user confidence and belief in the product.
What are the company's target audience demographics? Gain an understanding of the demographics of existing users to give you an edge when it comes to doing your own user research. Once again, this provides a foundation from which you can begin your research, and allows you insight into how already-perceived demographics may change once in-depth research has been done.
What is your company's customer persona? Many companies work with the persona of their customers. Knowing early what this established persona is enables you to investigate exact areas to find out whether the persona is accurate or not. Your own research will assist you in confirming this or whether to suggest changes to it.
What are the company's short and long term goals? Knowing what goals are allows you to decide how exactly your copy fits into them and what you need to focus on over a period of time. Establish what these short and long term time frames are and plan your primary focus areas accordingly.
Make sure to explain your research process during these interviews, and the motivations behind the questions you have asked. Communicate openly about any perceived steps you might have come up with after receiving answers. This will build awareness in your superiors and encourage the exchange of ideas later on in the process.
Product Research
Once you've found out a little behind the company responsible for the products you'll be marketing, you have a little more informed information to carry with you while conducting research on the products themselves. You've relied on input from top management up until now, but from here on it's time for you to take the reins and drive your research by putting yourself in the shoes of the user. Here are some of the questions you may want answered during this research stage:-
What are the product's features? Investigate the full range of product features. The more you know about the product, the better you'll be able to write informed copy about it.
What stands out in the product? Look for what is truly outstanding in the product. Identify features that ensure that it stands alone.
What are the product's benefits? Establish why using the product would be beneficial to a customer, for example, its ease of use, its price, any support structures in place for it.
What problems does the product solve? This is a key question. The product has benefits but targeting in on what specific problems they solve for a customer gives you the ammunition needed to market the product with your copy.
What limitations does the product have? No matter how good a product is, identifying its limitations allows you to produce trustworthy, authentic copy. It also enables you to present feedback to the top brass and developers from the perspective of a user. Finding limitations and being able to circumvent these with valid reasons helps to build on the product's strengths when writing about it.
What is the story behind the product? An ability to delve into the product's history assists to create further authenticity for your audience. Part of persuasion is to provide as much possible reason for an audience to consider buying, and indicating developmental growth and improvements over a period of time is an effective way of doing this.
What is the product's brand voice? Building the product's brand voice and awareness are vital components of successful marketing. Identify how effectively the product's current logos, colour schemes and slogans are connecting with its target market to provide a good indication regarding how recognisable the brand will be for years to come. Also look into the current brand awareness. What external factors are being associated with the brand? Is it displaying a social conscience? Is it socially inclusive? This information gives you insight into how to improve your brand in ways that will not exclude potential customers in the future.
What facts and sources can you use? Identify existing external sources of information like reviews to give you ready-made reference points for future copy. Fact and specification sheets from company management and developers assist with writing informed copy.
An idea is to discuss your product findings with relevant people within your company environment. Responses will allow you to reassess or research further where necessary, and it enables others to see certain results and already-planned marketing strategies from a different perspective.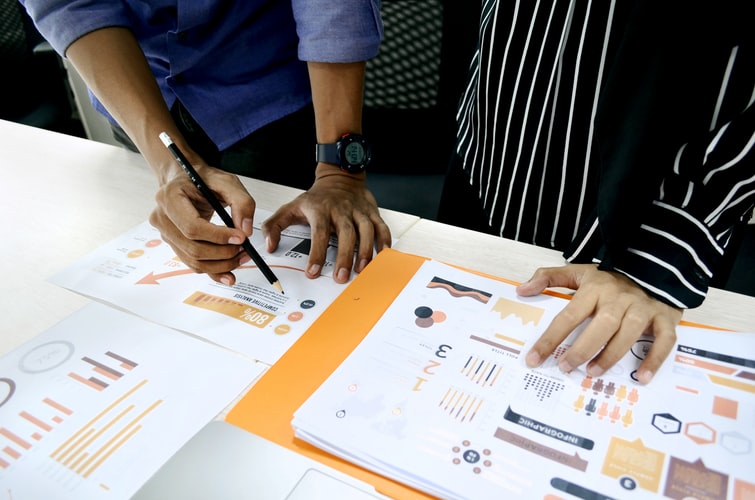 User Research
As much as knowing about the company and product you represent is important, the most crucial research you will carry out is user research. You can know and understand everything there is to know about your product, your brand and your opposition but, if you don't have the relevant information about who to market it to, you will struggle to make inroads into the market. Consider answering the following questions:-
Who is your target audience? Investigate all you can regarding your audience. Make use of analytics and establish their demographics (age, gender, interests, technologies used, social behaviours etc.), their locations and the platforms they use. Conduct polls, surveys, interviews and testing wherever possible to establish information that will assist you in honing your copy in ways that will make it most effective.
Will they read my copy? Answering this question relates directly to how well you've answered the last one. If your research of your target audience is accurate, you will be able to identify which types of copy will be most effective and which platforms to use to present your copy most favourably.
What is your user's desire? Establishing your user's desire and how your product can fulfil this will ensure your product is more marketable. Remember that you want to create a "need" for your product in your audience, not just a "want". Identifying their desire and being able to fulfil it will go a long way to achieving this.
What problems does your product solve? You've already identified the product's benefits to you and how they solved your problems during your product research. Now it is time to make sure that your findings align with what problems the product solves for your user. Establish lines of communication through emails, communities, surveys and interviews to help you to find out these answers.
What value is being created? How does your product bring value to the life of your user? How does it improve your audience's lives? Answer these questions in order to target your copy in ways that will create that previously mentioned user "need".
What incentives would sweeten an offer? User research allows you to identify what incentives would work to turn a potential customer into a customer. The more you know about your audience, the easier it is to identify what incentives would suit them and drive conversions.
What will trigger engagement? When presenting copy you want to trigger engagement in your audience, as this drives sales. Identify what is the most likely way to do this through extensive research into your users' habits. Visit sites and blogs that align with their interests and observe what successful ones are doing to encourage engagement with their audiences.
How much time is a user spending on my blog/website? The more time that a user spends on a blog or website gives you a clear indication regarding how much they are appreciating the information displayed there. This, in turn, provides you with valuable feedback concerning whether your copy is successful or not.
Extensive user research helps you to develop targeted, personalized copy that will engage your audience. You'll know which platforms to utilise to obtain optimum reach and hence, save money and time on marketing your product. You will better understand what your users want and need in a product and will be able to provide valuable feedback to developers and management. Your copy will be more on-point and this will assist you in driving conversions with the right kind of content to empathise with and persuade your audience. The benefits of decent user research should never be underestimated.
Competition Research
In your initial interview with your company's management, you would have received insight into who your primary competitors are. Now is the time to take the next step and investigate this in more detail. Allocate yourself some time to delve into the following:-
Who is your competition? List your known primary competitors and follow this up by conducting searches using identified industry keywords, and note the results. Add any additional competitors you find to your list.
What are their websites like? Visit the websites of all competitors on the list. Make notes of their websites – the layouts and fonts, and the accessibility options for important pages. Identify the perceived strengths and weaknesses for each individual site.
What is their content like? Notice whether their sites include predominantly long or short-form content. Are articles and posts informative and compelling? Are claims backed up with proof? Look at the language used, and the spelling, grammar and punctuation. Note how you would improve on what you see, pay attention to what they're doing well and think about how you could incorporate similar ideas.
Are they partnered with anyone? Identify whether there are any partnerships or affiliations with other identifiable names or brands. How prominently are these displayed?
How do they conduct marketing and is it successful? Look specifically at their marketing methods and see how these might contribute to your success. Do they run campaigns through other websites? Are they running promotions through their own websites or blogs? Do they incentivise their audience? Gather any information that could help your copy and ways to improve your company's market share.
What are their product's benefits and limitations? Investigate their products specifically. What benefits do they offer that your product doesn't? How do they market these benefits? Identify limitations in their products that your product may not have. Investigate ways to exploit this information positively.
What is their audience saying about them? Pay particular attention to your competition's customer feedback on their websites and blogs. Identify whether there are predominantly positive or negative blog comments and what information their reviews or testimonials may feature. Gather insight from this feedback and how it could be applied to your product.
How good is their customer service, sales and support response? Send individual enquiries to their customer service and sales teams, noting how long it takes them to respond and the value of these responses. If possible, register for trial periods and test out their products. Contact their support teams and note response times and the quality of their support staff.
Detailed competition research allows you to glean what is working in the market place and what isn't. It provides valuable comparisons for products, content quality, marketing methods and sales and support efficiency. It gives you insights into what is working and what isn't, and what you might want to try differently. You're able to ascertain whether opposition products and branding are strategically sound, and how these opinions could improve your market share.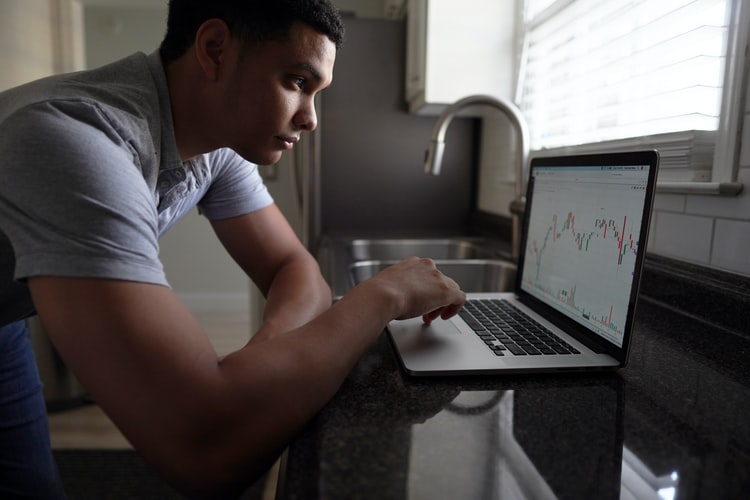 Industry Research
Researching the industry you're involved in allows you to keep abreast of any changing trends, influences and technologies within the industry itself. This assists in aligning your copy, and hence, your product to clearly reflect your standing within the industry. What can you look at within the industry to improve your knowledge and presence therein?
What is trending in the industry? Keep abreast of trends and changes within the industry to gain an informed perspective from which you can produce valuable and targeted copy. Keep an eye on industry leader websites and blogs, noting important developments that can benefit your company and the copy that you produce.
Where is your target audience? Find out where your audience is positioned within the industry, both geographically and in a business sense. Knowing the geographical locations of your primary audiences allows you to research more topical information pertaining to those specific locations. Knowing where your target audience fits into the industry itself creates an opportunity to hone your focus more sharply, and enables you to produce more specific copy for your audience.
What credible sources can you find? Bookmark any credible sources of valuable information that you find. Utilise these as much as you can in your copy – industry leaders are leaders for a reason and their names and the content they produce is respected, so using these sources benefits your presence and how your copy itself is perceived.
Although industry research provides valuable initial ideas, it is best to carry it out on an ongoing basis as opposed to delving into it in too much detail from the outset. Industries change and updated trends and technologies develop over time.
SEO Research
SEO is, and will remain, an extremely important facet of copywriting and content marketing. Being in a position to maximise your optimisation will improve your reach and benefit your copy considerably. What are the relevant questions you should be asking yourself for SEO purposes?
What are the most suitable keywords, meta descriptions and meta tags for my product? Once again, an excellent knowledge of your product and, especially, your audience means that you're in a position to ably incorporate keywords and phrases into your copy to satisfy search results. Likewise, your knowledge will enhance your meta descriptions and tags, better optimising search results.
What keywords is my competition using? Remember to note the keywords and phrases that your successful competitors are using when you research their websites and blogs. The likelihood is high that many of these can apply positively to your copy as well.
Good SEO is invaluable in assisting you with gaining maximum reach for the product you're promoting with your copy. Building sound, informed and disciplined SEO procedures will boost your chances of successful promotion.
Platform Research
There are so many ways to digitally market your product, and numerous others that allow for enhanced local growth. Depending on your product and the reach you're looking for, the investigation of the digital platforms at your disposal requires a reasonable amount of research to obtain the maximum benefits. Ask yourself the following questions:-
Which platforms are best to market your product on, and why? Your product itself, its related industry and your target audience defines what the best marketing platform for your copy will be. Marketing consistently on social media builds your product's exposure and assists in keeping it relevant so, depending on your audience, decide whether Facebook, Reddit, Twitter, Instagram, LinkedIn, YouTube or a combination of those and others best suits your branding and your target audience. From the ones you select to use, link back to your website and blog – your primary platforms. Utilise social groups and communities where you can, and decide on whether platforms like AppSumo or Product Hunt suit your marketing needs. Email marketing is also a recognisable and established option to consider. Consider the reasons for your selections and why they are most suitable.
What types of copy do I want and need to employ? Define the nature of your copy and content by the selections you make. Longer form content for blog posts works best whereas short, sharp copy is best for social platforms. It's best to consider shorter copy for email campaigns. Perhaps you've decided on podcasting or video marketing? Ensure that your scripts for these are kept topical and relevant.
Define your marketing platforms according to what suits your user demographics best. Don't be afraid to brainstorm with other departments in order to come up with the most suitable and effective solutions that embrace your brand. Incorporate the relevant copy style based on your research and choices of platforms.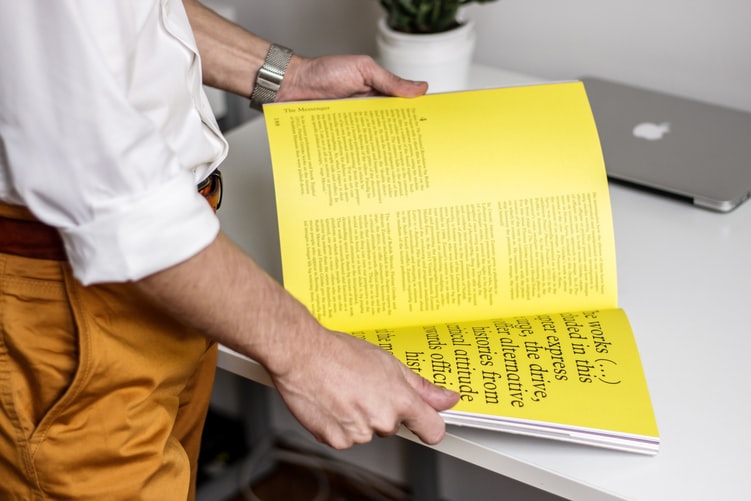 In Conclusion
Research comes in many forms, and for a number of different reasons, although the primary reason remains constant – to drive conversions. Being able to research well gives you a distinct edge on somebody who cannot, so use the ability you possess. Try not to rely on others to carry out your research – a large portion of your continued education and increasing knowledge comes from the research that you individually carry out. If we believe that we know it all, we will actually never come close to doing so. Keep learning – it's great for the mind, body and spirit!
Research: The Most Important Skill in a Copywriter's Arsenal. When you're busy doing it, you will realise how true this statement is.
Images courtesy of unsplash.com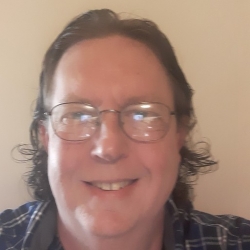 Latest posts by Warren Potter
(see all)
0