Think of the word combinations "Laurel and Hardy", "Lock and Key", "Bread and Butter" and "Up and Down". Now think of the word "Marketing". Its obvious partner should be "Content" but is it actually viewed that way? Creating successful content is the left hand to marketing's right. Let's take a look at why that is.
A complete Marketing Strategy should begin with that single word… "Content". In fact, it should be expanded upon to read "Compelling, inspirational and relevant Content". It's easily typed in five words but is not always easy to reproduce in practice. So what makes creating successful content, that will appeal to a customer base while satisfying SEO requirements at the same time, so difficult?
Research
The simple answer is research, although it is actually anything but simple. It requires more time and effort to research your content than it does to type the finished article and if it doesn't, it's not being done as well as it could be. To write captivating copy that unreservedly engages an audience, you need to make a habit of reading about your industry daily. Whether it be blogs, news articles, opposition websites or reviews and critiques, make sure to go online and update yourself on as much news and information as you can. Then apply as much of this knowledge as you can when you create your content.
Understand your Audience
When you've updated yourself on industry news and information, familiarise yourself with your audience. Establish the age, sex, location and occupation of your core customer base and ensure that you'll give them what they want by discovering their interests, and offering solutions to any problems they might be having. The better you know your audience, the better your content will be.
Create Your Identity
Create an identity for yourself in your industry with your content. Understand and experiment with different platforms and mediums, and add your personality to what you write. Make use of analogies and personal stories to justify the viewpoints that you relay in text and remember that you don't have to be informal or aggressive to be unique. First-time visitors will click on your content for the information displayed, but your personal style is what will bring them back.
Share Information
It's normal to share information so don't be afraid to make use of another's wisdom. Remember to credit them where it's warranted (Maggie Butler).
Know Your Traffic
Acquaint yourself with your organization's organic, direct and social traffic figures. Once you understand the intricacies of your associated business and its primary KPI's, your content creation will be more successful.
Investigate & Question
Be inquisitive. Question strategies and content from other sources, and the "who's, why's and what's" surrounding certain norms and standards. Think freely and critically, and be able to cement any such thinking with solutions, not just comment.
Network with Others
Network where and when you can. Passionate creators are often involved in social networks like Twitter, and LinkedIn or Facebook groups, where ideas are spread and inspiration often given. Identify leaders and pathfinders in your industry and pay close attention to them.
Use Available Resources
Finally, make use of any decent tools available to you. Investigate and experiment with products like top-class AI content assistants that may assist you in your productivity, or negate those non-creative spells that all content creators go through. Always remember your down-time – creativity needs time to regenerate itself. Superman is often Superman but he is still sometimes Clark Kent.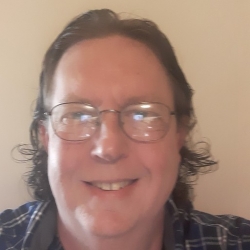 Latest posts by Warren Potter
(see all)
0