Many of you are now experiencing what it's like to work remotely. I know I am. The lack of office noise and the odd chirp from a co-worker gets to you at times, doesn't it? Loneliness carries an increased risk of depression, anxiety, and other mental health issues. Besides that, a 75-year study of 724 men revealed that the loneliness you experience could result in early memory loss and a shorter lifespan. Here are some suggestions on how to beat loneliness in workplace solitude:-
01. Stop working on weekends!
Get out of your office on Saturday and Sunday. Go out with friends and family. Relax. Enjoy yourself socially for a couple of days.
02. Take an extended break.
Plan an escape. Go on vacation and forget about your desktop and work-related tools for a while. Take your tennis racket or fishing rod with you. Pack that evening dress you haven't worn yet. Experience what fun feels like again!
03. Change up your working environment.
Pick up your laptop and go outside. Good job! Now think about somewhere different you can work from. The patio table is within wireless range. Or there's that coffee shop down the road. Or the public library. Try it!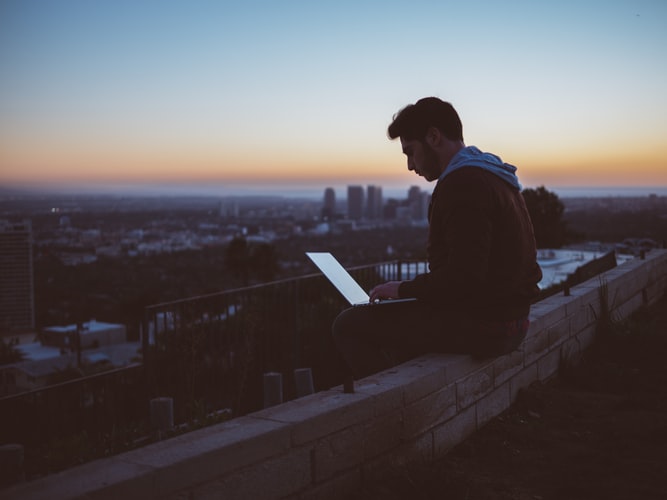 04. Join social networking groups.
You're still in your office? Why not try and join some social groups online then? Find communities on Facebook, Slack or other social media outlets that suit your interests and you're bound to click with some other members. If you need physical interaction then go local and find communities from your area – a potential lunch meeting or a round of golf sounds quite good, doesn't it? It can happen and it may add a little balance to your life.
05. Join a professional social group.
You're too busy to play golf or meet for lunch. I understand. You need to work. No problem! Search LinkedIn for professional groups aligned with your profession and integrate yourself. There'll be like-minded professionals keen to swap ideas. Finding different forms of inspiration can work wonders in solitude!
A study published in 2018 showed that three quarters of Americans are lonely. So don't feel alone! The study excluded those Americans with dementia, living in old age facilities or requiring living assistance. It did include adults between the ages of 27 and 101, and the stats for both males and females were similar. Even if you're not American, I'm sure these parameters apply, don't they?
06. Keep fit.
Your state of mind is often relative to your physical state. Find a local gym and sign up. Pop out in the mornings or after work to get your natural morphine flowing. Endorphins build with exercise to trigger positive feelings in your brain. Try it. If you can't stand gym work, try signing up for pilates or a group aerobics class. You might meet some new friends there too.
07. Set up physical meetings.
You have clients. You have suppliers. Try meeting with them physically from time to time. Yes, I know… the pandemic, right? Wrong. Covid-19 is no longer an excuse to be a hermit. We're all going through it and, with the right precautions, there's absolutely no reason you cannot meet with people in person. Double mask if you need to!
08. Join Meetup
There are Meetup groups in practically every area, so don't be an outcast. Join the platform and search for a local group relating to your hobbies or interests. There's no shortage.
09. Do some volunteer work.
There are numerous NPOs that would be grateful for any time you can allocate them. Depending on the volunteer job, you'll come into contact with a number of positive people who will add the right kind of social aspect to your life. The beauty of volunteering is that there's no pressure, and doing good deeds can make you feel all warm and fuzzy inside too.
10. Find a part-time job
Get a part time job in a busy environment. This will take your mind off your loneliness and keep it active in a different way to the norm. Personally, I'd choose a record bar, although I don't know how busy they are these days. At least I could act as DJ and enjoy some decent sounds while I'm earning a little extra cash doing so.
The Covid-19 pandemic has resulted in an upsurge in loneliness. A 2020 online survey conducted on 2,010 adults aged 18 and older found that more than 7 in 10 adults admit that "the pandemic has made it more difficult for them to connect with friends, and nearly a third reported that the longest they've gone without interacting with people outside their household or workplace was between one and three months." We've been fighting a pandemic of a different kind too, and none of us have been altogether excluded from the effects.
11. Reconnect with people who matter.
We've all got some. Those friends from school or college that you've lost touch with. The same ones you spent all your free time with and told everything to. Before real life happened. Find them on social media and reconnect – they've probably had you drift through their minds from time to time too. Good friendships never die, but they can wake up from their comas!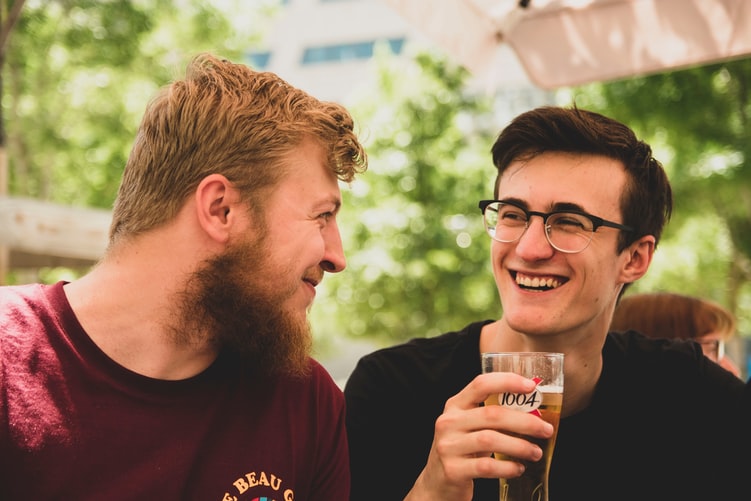 12. Attend events.
Get out there and attend events and gatherings. Physically! Whether they're social occasions or business seminars or conferences, they'll make a difference and alleviate the mental pressures and anguish you have built up in your solitude. Keep your social distancing though.
13. Find tools to accelerate the completion of your workload.
There's no shortage of online AI tools to help you to do your job faster and more efficiently. Use them and you'll find the time to get out and do more things that you enjoy. For example, if you're a founder needing content marketing assistance or a writer of any kind, a tool like ContentBot has many features that assist you to become more productive by speeding up writing and marketing processes. Especially ones that you may not be entirely familiar with.
14. Set a personal target for getting out of the office.
Set yourself a goal for how many times you're going to venture out into the world over the next month. Or the next week. Not to go shopping or to take Fluffy to the parlour. To really go out and enjoy life socially or work in a different environment. Tick off the occasions you do so and look forward to the next one. I guarantee you'll want to up your figure next month!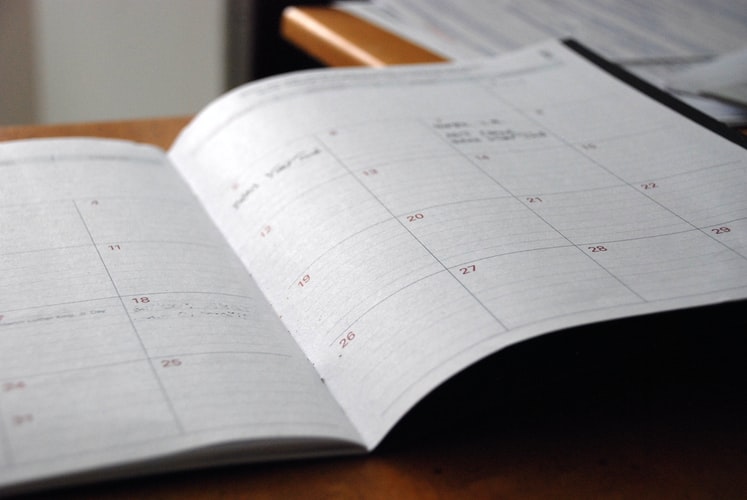 In Conclusion
Recently I came across an email advertising a webinar that is being held to "assist in conquering webinar fatigue". What?! Like I'm so tired of attending webinars that I'm going to attend another one to help me with this tiredness? The sad truth is that people do exactly that.
Logically, if you want to beat the effects of something, stop doing more of the same thing. You're not addicted to feeling lonely – you've just got used to it. Pick up the sealed jar that is your current life and shake it around a little. Let the pieces spread out and resettle differently at the bottom of the jar. All it needs is a little shake. But you've got to do the shaking and start the processes that will help you find out how to beat loneliness in workplace solitude in your personal life.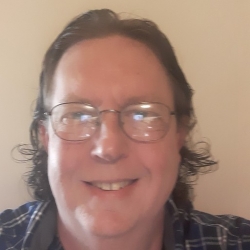 Latest posts by Warren Potter
(see all)
0