Writing a great blog post is easy, isn't it? Throw in a header, slap in some facts, sum it all up and you're done. Or you can do it the right way…
The right way is to write it properly. According to a 2020 survey conducted by Orbit Media on over 1000 bloggers it takes, on average, about four hours to write a blog post.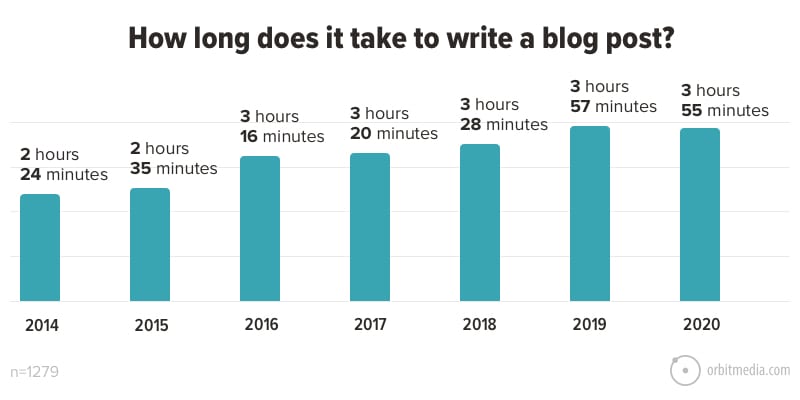 This is an increase of over 60% in time spent compared to six years ago! I think it's safe to assume that, as us bloggers refine our skills and realise what actually works properly, we spend more time creating what is successful and effective. So what takes all that time? Here are 10 tips for writing a great blog post and maintaining a successful blog:-
1. Before You Even Think about Writing, Research and Know Your Audience
Remember that you are posting with a purpose in mind. Knowing who your target market is and providing content that will appeal to them is the first step towards creating a successful blog post. Conducting user research into your audience provides a pathway to appeal to your audience as individuals. Establish your goals and then make use of your analytical data to assess the demographics of your audience. Finally, plot a course to find out what makes them tick. There are numerous ways to do this:-
A/B testing
Interviews
Ethnographic studies
Contextual enquiries
Surveys
Personas
These are just a few examples of ways to conduct user research prior to writing your blog posts. Obviously, if you've already conducted research into your audience this isn't going to be a step before writing each post. Remember though, your goals may change and your audience is always changing so renewed research from time to time will keep your writing relevant.
2. Choose a Captivating Topic and Research It Thoroughly
If you're already aware of who your audience is, you'll know what topics will interest them. Select your topic carefully. Try to be as original as possible – nobody really wants to spend time reading information that has been rehashed from other sites and thrown together. Original or little-known content has a far greater impact on audiences. Finding this information takes time though, but the benefits are far-reaching.
Investigate sites relevant to your topic.
Read between the lines of content and look for information that reveals more targeted subject matter.
Search for quotes and references that will support your copy favourably.
If possible, arrange interviews with experts.
If your topic is geographically-based, peruse sites relevant to the location.
Make use of examples or information referencing prominent people or organisations.
A good idea is to make use of information that doesn't necessarily appear on page one or two of Google search results. There are a number of little gems that, for numerous reasons, don't appear in high-ranking search positions but are still topical – sometimes even more so.
3. Rough Draft Your Content in Point Form
Planning how your content will appear after publishing will remove a great deal of time and pressure when you do your final post. Summarising your content and then expanding upon it makes sense for a few reasons:-
Note your goal and work backwards in your rough draft, thus ensuring that each step is helping you to achieve it.
Allow yourself time to formulate new ideas. As the adage goes, Rome wasn't built in a day.
Decide on a copywriting formula that is most suitable for your post
Plan the shape of your post including potential headlines, sub-headings, point-form content summaries in-between, and a conclusion.
Systematically insert images, quotations and/or bullet points in relevant positions
Move your points around to ensure their best fit in your content.
Expand upon your points with text to include in your final post.
There are numerous draft outlines for blogs and blog-drafting templates available online. The example from Arionne included below gives a basic outline of certain questions you may want to ask yourself before beginning your draft.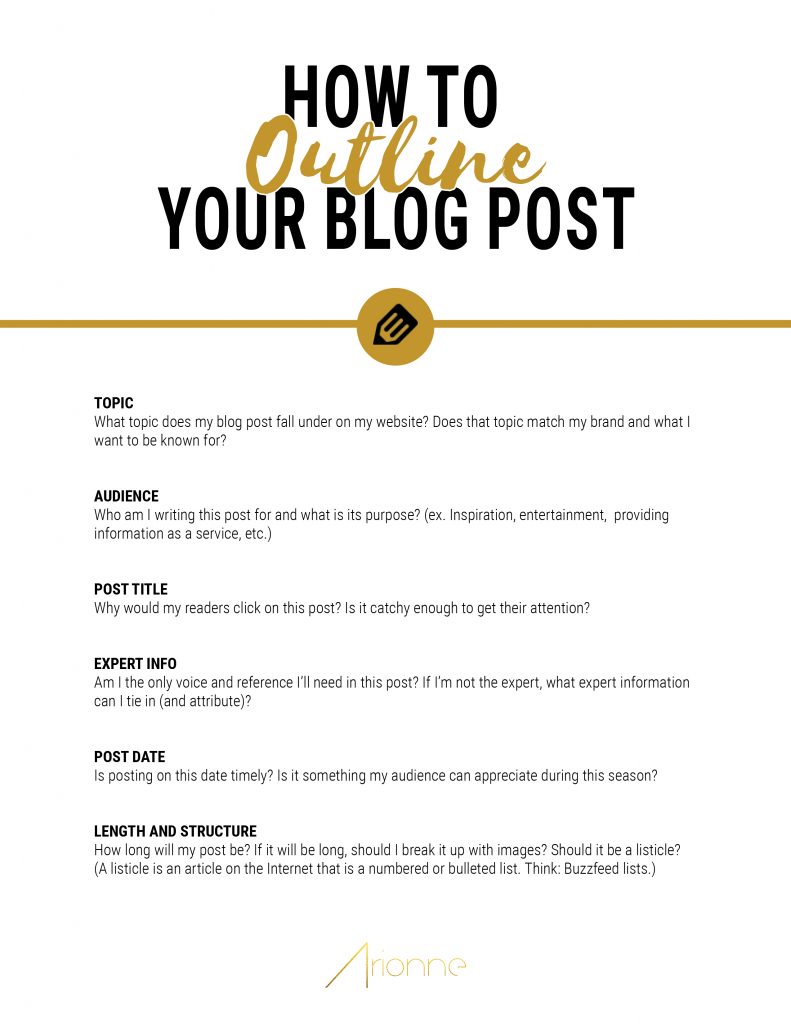 4. Come Up with a Compelling Headline
Once your rough draft is complete, you can consider beginning your final blog post. Coming up with a compelling headline before starting to write your content is the norm. You have probably decided on a number of options in your draft and it is now time to choose the most suitable one.
Remember that your headline is actually an introduction to your introduction.
Pique your audience's curiosity and compel them to find out more.
Don't give everything away in your headline.
Don't deceive. Make sure your headline is relevant to your content.
KISS. Keep it short and simple. Don't over-expand.
Your headline is an eye-catcher that encourages your audience to find out more. Reveal a little about your content with an authentic and compelling, sharp line. Don't be afraid to re-assess its impact after completing your post.
5. Write an Absorbing Introduction
Now you have an eye-catching headline. Follow this up with an introduction that continues from where your headline left off. Make sure that you introduce your post in a way that will keep your audience wanting to find out more.
Provide a hook so you can reel your audience in as they move through the content that follows.
Appeal to their emotions without giving everything away.
Keep your sentences short and impactful. Remember that your introduction will often determine whether your audience continues reading or not.
Don't over-emphasise. Your body text should retain the initial interest that your headline and introduction garners.
If you're unsure, The Daily Egg from crazyegg.com provides us with "41 Engaging Examples of the Best Headlines to Rally Your Audience" here.
6. Use Subheadings, Images, Short Paragraphs and Bullet Points
Using subheadings is a great way to create easier readability of your post. Just like walking into an overstocked room, reading cluttered text gives your audience a feeling of being cramped and navigation of your post won't be pleasurable. Subheadings and short paragraphs break up your page and encourage a more relaxed reading experience. Creating stanza and page breaks with images and bullet points enhance this experience further. Images also enhance the visual experience of your post.
Make sure that your subheadings are relevant to your headline. Many visitors will scan your page before deciding to read on.
"White space" in a post enhances the reading experience.
Colour on a page appeals to a visitor's senses. Use relevant images to brighten your post.
Bullet points spread your text and improve readability.
A decent font size and legibility is another way to boost readability levels.

7. Write Your Body Text in a Meaningful Way
Your body text defines your post. It includes everything you need to inform, enlighten and persuade your audience. As such, what you write needs to be truthful and empathic. You also need to keep your reader interested so make your writing flow. Use descriptive sentences where necessary but don't overdo this. Maintaining the connection you've built through your headline and introduction is vital.
Go into detail regarding your topic. "Wow" your audience with all the knowledge you possess.
Use emotive language to empathise with your audience.
Persuade your readers with truths and examples.
Feature quotations, testimonies and statistics to support your product or service.
Use first person writing to strengthen your bond with your audience.
Be generous with the information you impart.
Build up to the conclusion with a call to action.
The body of your text is where you emphasise everything that you've done previously. Just as a great header and introduction pave the way for the body text, so your body text supports your headline and introduction, while also setting the scene for your conclusion.
8. Write a Concise Conclusion
You've done all of the hard work. Now it's time to do the clever work. Summation of your post with a clear conclusion adds the final touch to all of the efforts you have made to hold the attention of your audience and persuade them with your writing style, empathy and knowledge of your topic.
Motivate your audience by showing a before and after transition – how difficult things were before they happened across your topic, product or service, and how much simpler it will be after utilizing what they've learned.
Empower them by reminding them of the reasons why what they've learned will improve their lives and that it is now their chance to act.
Issue a last call to action.
Do not add new information in your conclusion. If you think of something new, find a place for it in your body text and, if necessary, refer to it in your conclusion or summary.
9. Remember Your SEO
Search Engine Optimization is an important part of blogging as good SEO makes all of your hard work even more worthwhile. Take the time to recognise your keywords and phrases and ensure that search engines will too.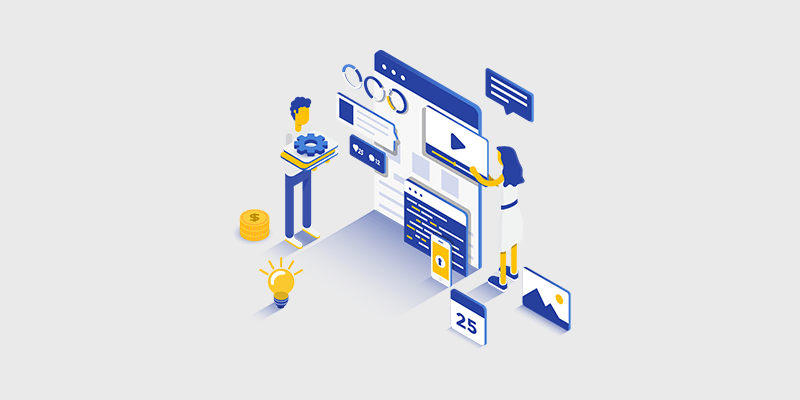 10. Time Your Publishing
After drafting your completed post on your blog page, be sure to select a publishing day and time that will suit your web traffic. If you've followed your site analytics on Google Analytics you will know when peak days and times are for your site. Depending on how many posts you publish and the effect you want your latest one to make, it is very important to publish it when it will have the most impact.
Conclusion
There is never a perfect system for writing a blog post. Ultimately how you do it depends on you entirely. With experience, what works for you will be revealed. Find value in advice that makes sense and disregard that which doesn't. Take your time. Remember that four hours is the average for writing a blog post. This means that some might take an hour and others might take eight. There's never anything wrong with being above average!
The greatest learning curves, not only in blogging but in life, occur through trial and error. I really hope that these 10 tips for writing a great blog post help you in your endeavours to do just that.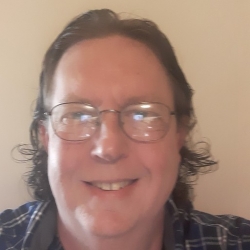 Latest posts by Warren Potter
(see all)
0