Updated: 14 June 2021
ContentBot is an AI content generator that inspires greater productivity. The latest release by CODECABIN is a user-friendly WordPress AI Content plugin and web app. It is designed to assist you when you might be battling with ideas for decent content. Headlines, product names, start-up and marketing ideas, copywriting formulas, blog introductions and blog topics are just some of the features available to you.
GPT-3 Technology
ContentBot provides a simple and effective solution when you don't have time in your busy day to sit and think. The AI content generator utilises OpenAI's innovative natural language processing system, GPT-3, to power its content. Its intelligent retrieval is able to produce human-like text, enabling ContentBot to produce an assortment of creative options in just a few seconds.
Feature-Filled and Affordable
With ongoing development and the regular addition of further features, ContentBot is an invaluable tool. Copywriters, bloggers, marketers, entrepreneurs and many web designers will find it to be a more-than-useful addition to their tools-of-the-trade. Being AI driven, ContentBot's content is always current and relevant which, in itself, justifies its already-affordable pricing. Part of the paid package is the inclusion of a top-class customer support structure as well. A restricted free version is also available, making this app convenient to try without prior financial commitment.

Conclusion
As mentioned previously, ContentBot has been developed by CODECABIN_, who also brought us the established WP Google Maps and Bleeper. As part of a the company's growing arsenal, ContentBot is an AI content generator that inspires greater productivity. It is a reliable, helpful and resourceful option for you when you aren't able to afford time spending hours on what can ultimately take minutes.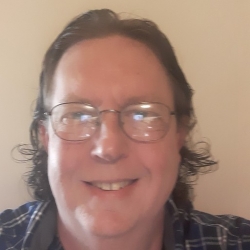 Latest posts by Warren Potter
(see all)
7