With so much information available on the Internet today, it can be difficult to know which sources are reliable. The constantly evolving world of marketing means that keeping up with changing trends can be a challenging task. There are countless blog posts available that claim to offer quick fixes and easy tips and tricks of the trade. However, how many of them should actually be trusted and enforced?
To offer some clarity, and with the new year around the corner, we have compiled a list of the most popular marketing blogs to look out for this year. From copywriting and email marketing, to content marketing and SEO, we've found the best blogs for marketers to use to enhance their marketing strategies in the future.
1. Semrush
In 2008, Semrush was only a small group of SEO and IT specialists. They had a goal to make the competition of being online as fair as possible, giving everyone equal opportunities to succeed. Now, they have grown into a large SaaS platform that helps marketers all around the world improve their online visibility. They now have 14 years of experience, over 1000 employees and 13 offices. Their dedication to research makes them a reliable source for statistics and accuracy when it comes to gathering information for your marketing strategies.
Blog topics include:
Advanced SEO
Content marketing
General trade news
Research updates
2. Hubspot
After noticing that customers were no longer tolerating interruptive marketing efforts, and in fact were actually getting better at ignoring them, Hubspot opened their doors in 2005.They believe that you do not have to be "ruthless" to have a successful business. Today, they have over 7400 employees and 11 offices across the globe. Many of their articles contain facts that are supported by data and statistics in order to ensure that they offer reliable information to their readers. 
Blog topics include:
Sales
Content marketing
Customer service
Websites
The latest news regarding business and technology
3. Content Marketing Institute
The Content Marketing Institute (CMI) has one clear goal: to grow content marketing practices by educating readers through their online platform. With over 215 000 content marketers working together to make this a reality, it's no wonder that this company is producing top quality blog posts to help marketers around the world to reach their objectives. They aim to teach marketers how to attract and retain customers through these articles.
Blog topics include:
Measurements and analytics
Content marketing
Market-related news and trends
SEO
Advice on creating visual and and video content
4. The Moz Blog
Starting out as SEOmoz back in 2004, it was initially an online blog where experts shared their ideas and research findings. They adopted the name "Moz" in 2013 once their marketing efforts were up and running. They have a firm belief that customers should be earned rather than bought, and teach others how to do exactly that. They offer an extensive range of topics to choose from when reading their articles, from blogging to design, user experience (UX) and paid search marketing (PPC). Though they touch on multiple areas in their blog posts, Moz specializes in SEO, and therefore writes on everything and anything involving their area of expertise. 
Blog topics include:
International SEO
Advanced SEO
Local SEO
Mobile SEO
On-page and off-page SEO
Basically, if you need to know anything about SEO, the Moz Blog is definitely a site worth looking into.
5. ContentBot.ai
This website is all about helping marketers. This includes everyone from the founders of companies, to the copywriters and independent bloggers. While they haven't been around for all that long, they have been providing quality content for digital marketers from the day they opened their doors in 2021. ContentBot is made up of a small team of individuals and is a fully remote company. They are determined to make the lives of their users as easy as possible, and have been trusted by 44 000 marketers around the world. Their blog posts are always supported with facts gathered from members in their field and various research establishments to make sure that whatever information they are offering their readers can be trusted and reliable.
Blog topics include:
Content marketing
Copywriting
Paraphrasing
Digital marketing
Writing tips
AI writing tips
6. Search Engine Journal
This platform has been around since 2003 and has adopted a community-based approach for their content. They are made of a large team of content marketers from around the world, both in-house and independent. Specializing in SEO and making sure to keep their readers up to date with the current trends ensures that the Search Engine Journal offers value to everyone who subscribes to their blog. They have also published multiple Ebooks on these different topics, as well as helpful how-tos, such as their Google E-A-T guideline. The amount of research that goes into their blog posts makes for an interesting read and can help viewers learn valuable skills to enhance their marketing strategies.
Blog topics include:
Content marketing
Social media
Lead generation
WordPress
Affiliate marketing
SEO
7. Ahrefs
This company offers online SEO tools and free educational materials to all marketing professionals. Ahrefs has focused their attention on helping others grow their search traffic and optimize their websites. The company was founded in 2010 and has been crawling the web ever since. With headquarters based in Singapore, they are trusted by a multitude of marketing professionals, and often lend a helping hand to small businesses around the world. They offer two separate blogs, namely their SEO blog and the Tech blog. 
Blog topics include:
Affiliate marketing
Market-related news
Traffic generation
SEO
Paid marketing
Beginners guides
8. Neil Patel 
As a young entrepreneur, Bestselling author, and according to Forbes, one of the top 10 marketers, Neil Patel's blog is followed by many subscribers around the world. Many of his blog titles are how-tos, targeted at helping marketing grow their online visibility. With over 12 million users in 249 countries, his customer reach is undeniably impressive. He also explores other tools and platforms in order to compare the user experience for his followers to get a clearer idea of what they're looking for. He offers in depth reviews, guidelines and information for his readers.
Blog topics include:
Social media
SEO
Email marketing
Marketing automation
Surveys
Insights and analytics
9. Backlinko
Backlinko focuses on SEO training and advice, and teaches readers quality link-building strategies. This platform offers techniques, tips and strategies that marketers and website owners can use to increase their traffic on the web. The advice is action-driven, providing steps that viewers can take to put the content into practice and receive quick results. This platform has been trusted by Disney, Apple and Amazon employees across the globe. 
Blog topics include:
Video marketing
Ranking tips
Content marketing
Building backlinks
Promotion strategies
Email marketing
10. Social Media Today
This company offers an analysis of the latest trends in the market in order to keep its readers up to date and informed. With a large number of journalists that write on important news and market trends, they make sure to thoroughly research their topics in order to provide reliable information to their readers. Social Media Today offers relevant coverage, unique context and the desired convenience that makes them stand out from the crowd. They aim to keep you updated on the latest news, trends and tips to improve your own marketing strategies.
Blog topics include:
Social Media Marketing
Social Platform Updates
Social Strategy
Content Marketing
Influencer Marketing
Digital Marketing
Take Away…
It is clear that blogs are becoming increasingly important in recent years. As a result, blog posts need to be well researched, adequately written and offer valuable information for the reader. These top 10 marketing blogs tick all these boxes, and are highly recommended when looking to learn more about marketing in the future. Whether you're a novice in the world of marketing or have years of experience, there is always something to be learnt about the digital marketing world. These blogs will help you achieve your goals, educating you and offering the opportunity to expand your current skill set.
We'd love to hear about some of your favorite marketing blogs in the comments section!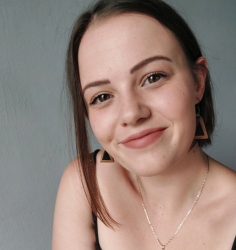 Latest posts by Lauren Meyer
(see all)
1