Updated: 12 July 2021
For decades female copywriters and content marketers drew the short straw when it came to gender ratios in the industry. This tide appears to be turning, with women occupying 52.5 percent of employed positions in the advertising, public relations and related services industry in the US during 2020. Many more top female content marketers are now being recognised as important influencers and role-players in the field.
What follows is an alphabetical list of 50 of some of those women who are making their presence felt in the industry, either as established and seasoned content marketing influencers and professionals or as up-and-coming, passionate new innovators.
"In reality, every business on the planet needs copywriting… copywriting that combines proven conversion tactics with the empathic art of connection and positive brand experiences."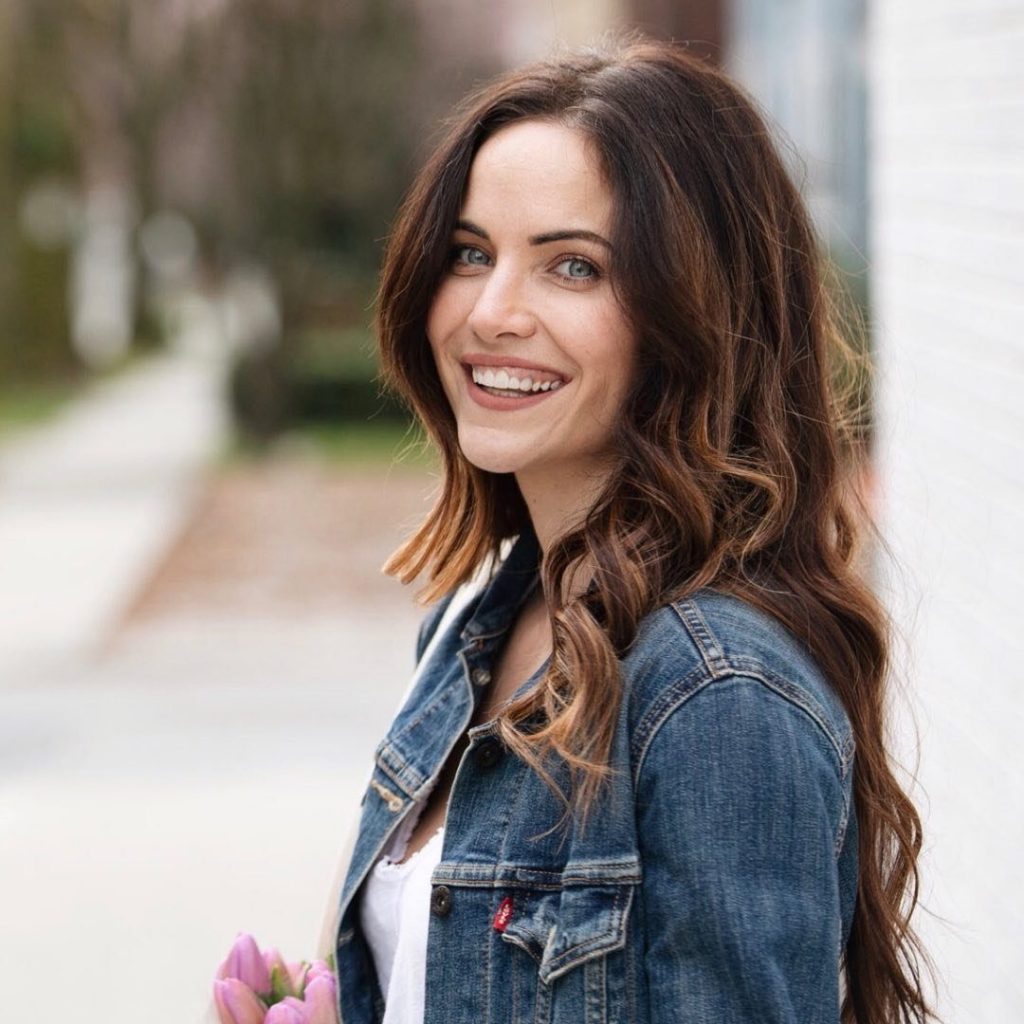 Alex Cattoni is a Canadian entrepreneur, copywriter and content marketer. She is the founder of the Copy Posse, which currently boasts 100,000+ students, subscribers and followers worldwide.
Twitter Profile: @AlexCattoni
LinkedIn Profile: Alex Cattoni
"Consumer psychology and neuromarketing makes my insides all tingly."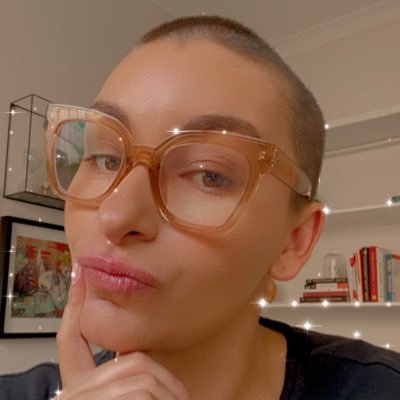 Ami Williamson is an Australian ecommerce copywriter. She is the owner of the Damn Write website, describing herself as loving nothing more than digging into the deeply held beliefs behind why customers do what they do, and then tapping into that to motivate action.
Twitter Profile: @damnwritecopy
LinkedIn Profile: Ami Williamson
"One of my least favorite statements on the face of this earth is, "I'm not creative." The fact of the matter is, most of us have had the creativity trained out of us. An orientation toward facts, processes, and concrete results has taken the place of big questions like "what if?" or "how can we?""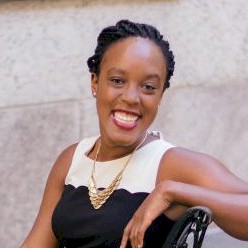 Amma Marfo is an American author, trainer, speaker and digital marketer. Her website includes the Defector Academy, which helps customers to pivot from higher education and student affairs work into new professional realms.
Twitter Profile: @ammamarfo
LinkedIn Profile: Amma Marfo
"Your marketing content should sell the best story about your business and product. A story that keeps prospects reading and more importantly, makes them say 'yes please!' to your offer."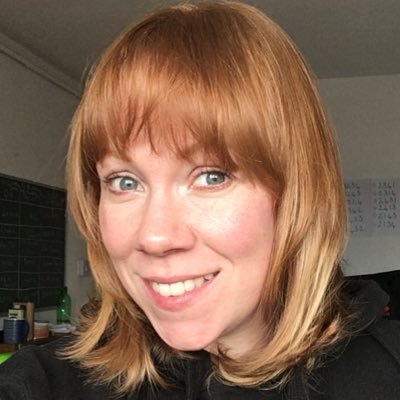 Amy Harrison is a British sales copywriter, consultant and speaker. She has run her own copywriting website, HarrisonAmy, since 2008 where she offers copywriting and coaching services, and workshops for businesses.
Twitter Profile: @HarrisonAmy
LinkedIn Profile: Amy Harrison
"So, before you begin the writing, be sure you know the purpose or mission or objective of every piece of content that you write. What are you trying to achieve? What information, exactly, are you trying to communicate? And why should your audience care?"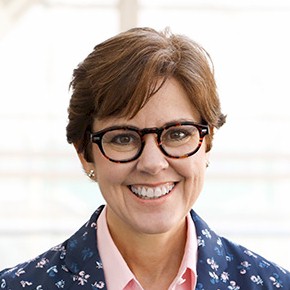 Ann Handley is an American writer, digital marketing pioneer and Wall Street Journal best-selling author. Her company, MarketingProfs, is a marketing training and education company with more than 600,000 subscribers.
Twitter Profile: @annhandley
LinkedIn Profile: Ann Handley
"If you find yourself serving a pool or clientele like you like, that can be your niche. And if you're new in business and don't have clients yet to look at, here's the thing to do: Start looking at where your passions overlap with a gap in the market."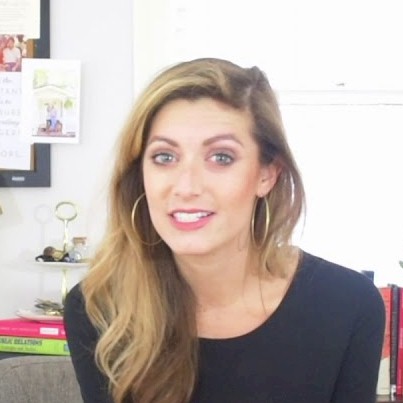 Ashlyn Carter is an American copywriter for creatives. She focuses on word science a little more than on being a wordsmith. She owns Ashlyn Writes, writing launch and website copy for creative business owners.
Ashlyn has no Twitter profile available.
LinkedIn Profile: Ashlyn Carter
"When you're working on headlines – are you willing to stick your neck out? To create angst… worry… controversy… or fear? To boldly go where no man has gone before? You need that kind of attitude – if you want to write killer headlines! Your market doesn't have time for you to "sugar coat" your message."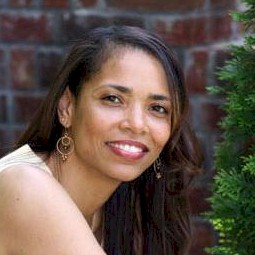 Carline Anglade-Cole is an American direct response copywriter specialising in the alternative health field. She owns Cole Marketing Solutions, Inc. and is a winner of AWAI's Copywriter of the Year award.
Caroline has no Twitter profile available.
LinkedIn Profile: Carline Anglade-Cole
"A sentence can even be just one word. Why? Because people will be more likely to read copy if you keep it short. They're time poor: the average human span is 8.25 seconds."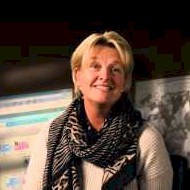 Caroline Gibson is British copywriter. She's been a freelance copywriter for 20 years, with clients ranging from small businesses to international brands. Her website offers her customers assistance with brochure, advertising and brand copywriting, web content writing, audio and visual commercials, and more.
Twitter Profile: @theUKcopywriter
LinkedIn Profile: Caroline Gibson
"I'm all for storytelling, but there's a huge difference between being comprehensive and serving up an epic saga that takes centuries for your visitors to explore. Ain't nobody got time (or patience) for that."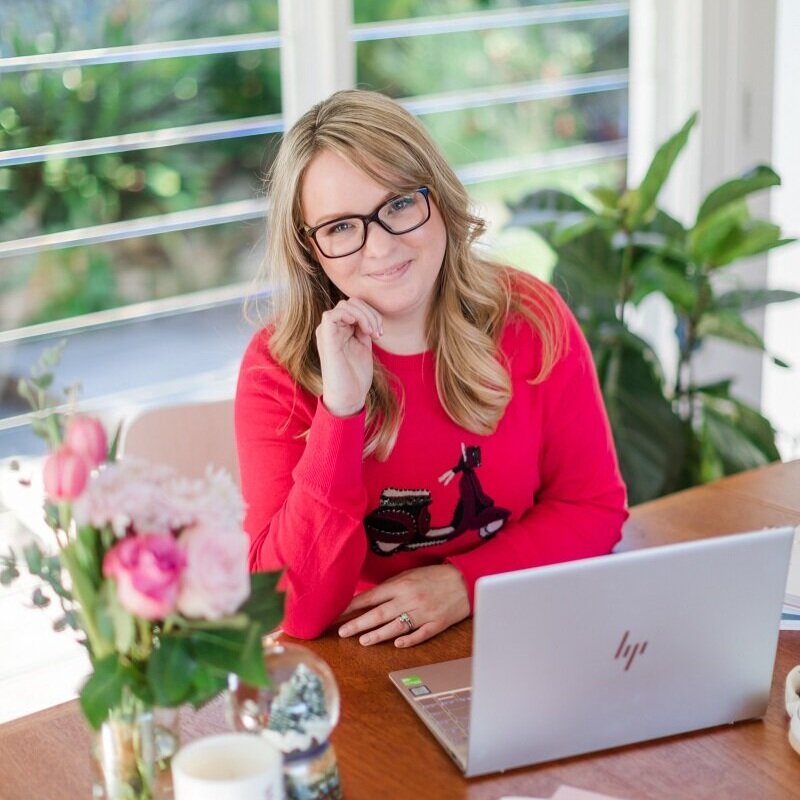 Cass Lane is an Australian creative copywriter. She founded her copywriting business Wild Spirit Co. in 2013, from where she helps businesses to tell their story and explain their offerings with irresistible originality.
Cass has no Twitter profile available.
LinkedIn Profile: Cassandra Lane
"It's SO important to show yourself to your audience and your clients. Show them your face, your personality, your likes and dislikes, what lights you up, the passion and heart behind your business."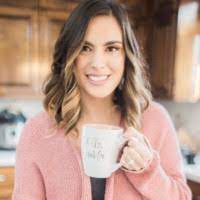 Chelsea Sherman is an American copywriter for service-based businesses. With her website she helps business owners to build brands that connect with their audiences and convert more perfect-fit clients, so they can grow their businesses and create more impact.
Chelsea has no Twitter profile available.
LinkedIn Profile: Chelsea Sherman
"If you want to learn SEO, keyword research is a great foundation to build on. It's how you stay in-tune with the needs of your audience. It's more than just an SEO technique, it's the foundation for all your digital marketing efforts."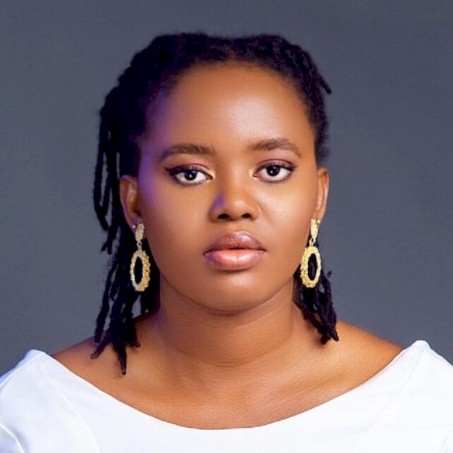 Chima Mmeje is a Nigerian SEO copywriter who, through her business Zenith Copy, helps mid-to-large sized businesses create and execute an SEO content strategy that drives more traffic, leads, and sales.
Twitter Profile: @chimammeje
LinkedIn Profile: Chima Mmeje
"Your message is the thing you need to be focusing on, putting time toward + locking down. Not how many followers you have on IG. Not creating content. Not showing up on IG 24/7. Not launching low-ball offers that really do nothing for you every other week. Not the next shiny object your eyes land on. Your message."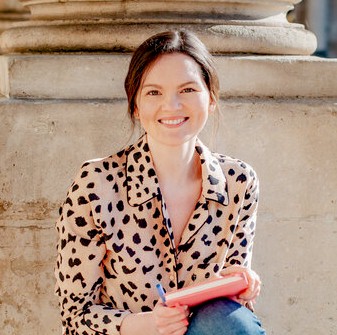 Ciara Gigleux is a British conversion copywriter, and owner and CEO of The Copy Atelier. She hosts The Copy Coach podcast which offers copy tips and strategy for business owners and CEOs.
Ciara has no Twitter profile available.
LinkedIn Profile: Ciara Gigleux
"I recommend not quitting your day job at first. Start your copywriting business on the side. It takes time to find clients, build a portfolio, and develop a reputation. That's how I wish I did it!"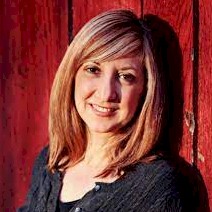 Deanna Blanchard is an American direct response copywriter in the financial and health industries who spent three years working under Clayton Makepeace, one of the most successful copywriters in the US. Through her business, Sales Writing Solutions, she writes online and print sales copy for her customers.
Deanna has no Twitter profile available.
LinkedIn Profile: Deanna Blanchard
"Simply put, if you aren't testing and analyzing your results, you are missing out on a whole lot of crucial customer intel. Plus, it's a surefire way to avoid making the same mistakes and lowering ROI."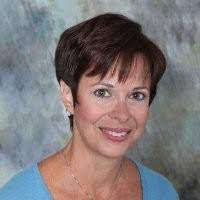 Donna Doyle is an American direct response copywriter for alternative health, skin care and self-improvement products and services. She owns the Copy By Doyle website and is a recipient of AWAI's prestigious Copywriter of the Year award. Donna has decades of knowledge and experience with advertising, direct response copy, graphic design, print production, and more.
Donna has no Twitter profile available.
LinkedIn Profile: Donna Doyle
"Navigating the art of negotiation is not an easy feat. It's something that every Black woman writer is always improving on as she gains experience both in her professional and personal life."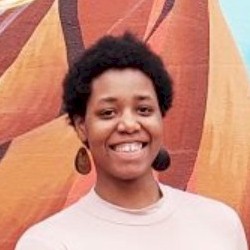 Errol De Jesús is an American freelance B2B & B2C copywriter who specialises in marketing and literary translation. Through her website, Morenita Mommy, she helps purpose-driven businesses connect with their audiences.
Errol has no Twitter profile available.
LinkedIn Profile: Errol De Jesús
"When the URL is stuffed with needless keyphrases, it's not immediately clear what the page is about. Your readers may perceive the URL as spammy (even if it's not) and not share it as often."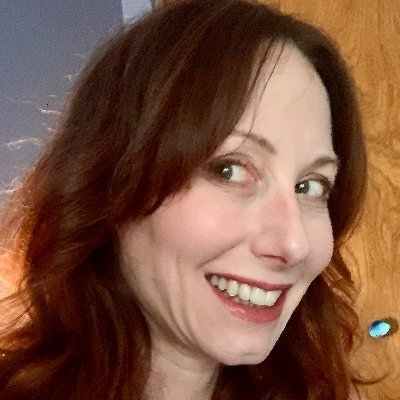 Heather Lloyd-Martin is an American SEO copywriter, educator and consultant. She is the creator of the SEO Copywriting Certification program, the only industry-endorsed training program teaching SEO copywriting best practices. Through her website, Success Works, she has helped thousands of in-house and freelance copywriters create top-positioned content that converts.
Twitter Profile: @heatherlloyd
LinkedIn Profile: Heather Lloyd-Martin
"A story engages us emotionally and helps us remember, and the data connects the story to the bigger picture. The story makes the data meaningful."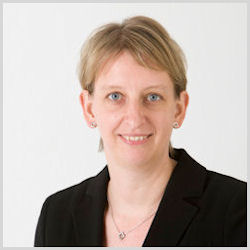 Henneke Duistermaat is a Dutch marketer, copywriter and author. Her website, Enchanting Marketing, offers books, courses and free writing tips to support both beginners and experienced business writers. She was named as one of "50 Incredible Women in Marketing to Follow" by Search Engine Journal.
Twitter Profile: @HennekeD
LinkedIn Profile: Henneke Duistermaat
"Good ideas become extraordinary when you take the time to really examine them, think about the way they'll be used by the customer, listener, or viewer, and get feedback from pros and people who've been in your shoes and know the ropes."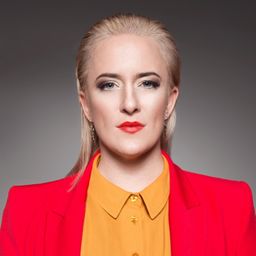 Hillary Weiss is an American creative director, messaging strategist and positioning coach. She is the founder of Statement Piece Studio, from where she develops the brands and ideas of business owners into clear concepts.
Twitter Profile: @HCWeiss
LinkedIn Profile: Hillary Weiss
"Your readers aren't looking for something that's so new it's never been said before. They're looking for something that's never been said the way you say it, or something that's never been presented from your particular perspective. Your readers want you to communicate in a way that resonates with them. Right now. Today. When they need it."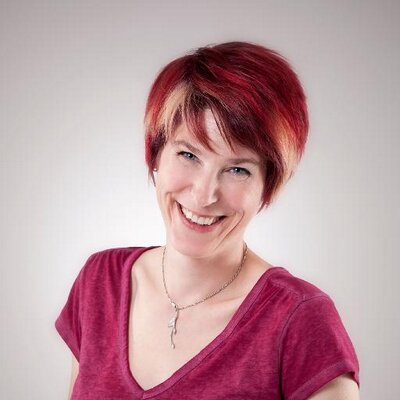 James Chartrand is a Canadian copywriter, blogger, business expert, author, course instructor and entrepreneur. She is the founder and owner of Men with Pens, providing strategic website design, engaging copywriting and content, and sophisticated WordPress website development for all online marketing needs.
Twitter Profile: @MenwithPens
LinkedIn Profile: James Chartrand
"Customer research is still the kale nobody really wants to put in their marketing or product development smoothie."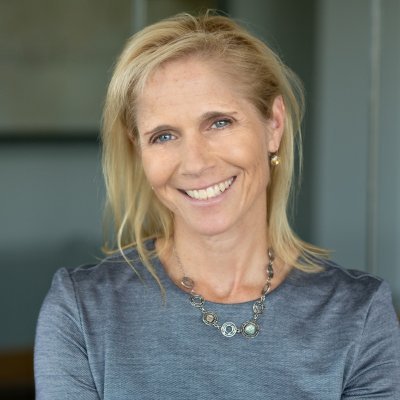 Jen Havice is an American copywriter, messaging strategist and consultant. She is the founder of Make Mention, where she uses her signature inquiry and analysis process for conversion optimization, user research, and persuasive copywriting for subscription businesses.
Twitter Profile: @jenhavice
LinkedIn Profile: Jen Havice
"On-page SEO deals with the steps you take within a page on your website for it to rank well. These factors include the content's relatability, images, inbound and outbound links. It is simply the steps you take to make your content as efficient as possible for the reader."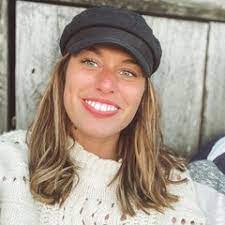 Jennifer Storey is an Australian freelance copywriter who specialises in writing copy and content for female-focussed brands. She is the founder of Creative Storey, offering website copywriting, blog writing, creative writing, content writing, on-page SEO and other services to her clients.
Jennifer has no Twitter profile available.
LinkedIn Profile: Jennifer Storey
"Home pages as they are today suck. Home pages are broken. And they've taken copywriting (and design and UX) down with them. Instead of working on the hub that brings in vast ranges of traffic, I encourage my clients and students to write better copy for more landing pages that are targeted at prospects in each stage of awareness."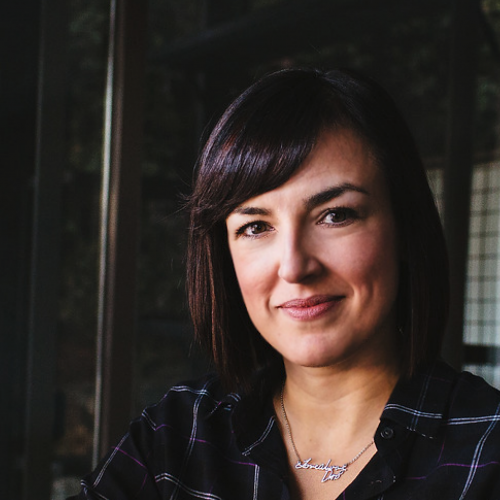 Joanna Wiebe is a Canadian founder, instructor, copywriter and influencer known as the "original conversion copywriter". She is the founder of Copyhackers, a world-renowned marketing business and website. Her site includes courses, resources, videos and a blog that is consistently rated as one of the top marketing blogs on the planet.
Twitter Profile: @copyhackers
LinkedIn Profile: Joanna Wiebe
"Readers like to get information quickly, but they also want to know they're receiving it from a knowledgeable source. If your content is too short, people may suspect you're not as knowledgeable as you seem, especially in the age of article regurgitation."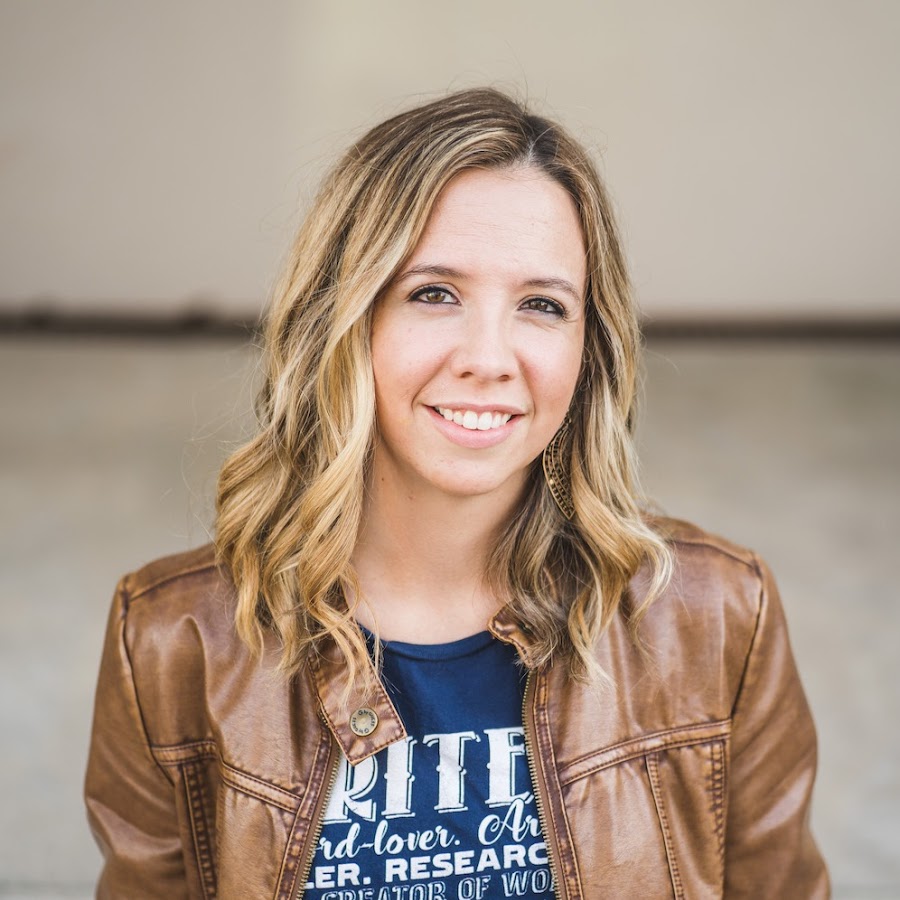 Julia McCoy is an American CEO, SEO copywriter, content marketing mentor, entrepreneur and author. At 19 years old, she founded Express Writers, a content creation agency which now employs over 90 staff members. Today she is developing Content Hacker™, her all-new personal brand for education and consulting.
Twitter Profile: @JuliaEMcCoy
LinkedIn Profile: Julia McCoy
"If you're going to do an interview show, be sure you get to give your opinion too. It could be in a juicy intro, by posing questions and in some way answering them yourself, or even in some solo episodes. Otherwise, your podcast becomes a vehicle to promote others rather than to build your brand."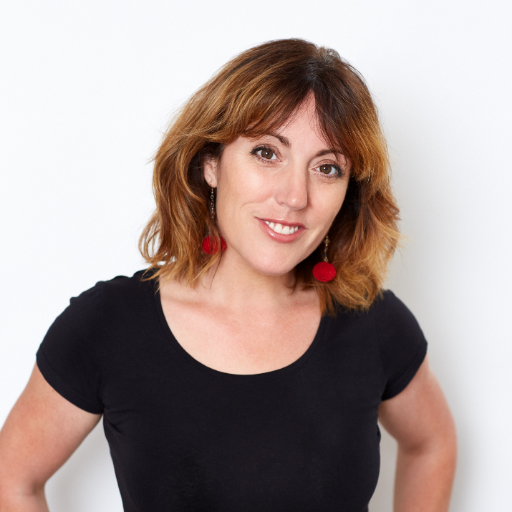 Kate Toon is an Australian entrepreneur, SEO copywriter, speaker, author, coach and podcaster. She works with small businesses and big brands to transform their online presence through powerful SEO, captivating content and her digital marketing prowess. Kate is the founder of Stay Tooned Inc and was the winner of the Australian Businesswoman of the Year in 2020.
Twitter Profile: @katetooncopy
LinkedIn Profile: Kate Toon
"When it comes to your brand, it's all about story, first. It shouldn't come down to filling in the placeholder text in your design with generic words that won't speak to your dream people. Because your story is special & it deserves to be told meaningfully by a fellow business owner & copywriter who gets you."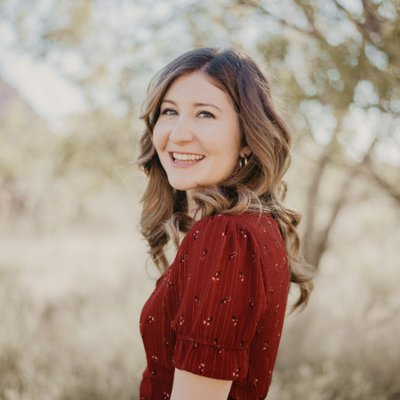 Kayla Dean is an American website copywriter, strategist, blogger, editor and ghostwriter. Her goal, through her business website The Literary Co., is to turn around brand stories for good with transformational copywriting that supports businesses for years to come.
Twitter Profile: @kayladeanwrites
LinkedIn Profile: Kayla Dean
"It's about the prospects. It's about your existing customers. It's about your offer. It's about the headline. It's about calls-to-actions. It's about persuasion. It's about the sale. Speak directly to your audience with a message that speaks directly to their wants, needs, desires, pains, and/or challenges."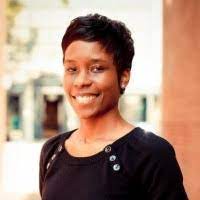 Kiana Lewis is an American direct response copywriter, ghostwriter and copy editor. She owns Brooks Lewis Copywriting (formerly KLFIT2WEB) which provides copywriting, writing, blogging, content strategy, editing and email marketing services to its customers.
Twitter Profile: @kianalew
LinkedIn Profile: Kiana Lewis
"Think about how you can use celebrity in your promotions to boost response and get your next hot control. Obviously you need to tread carefully here…don't make it seem like a particular (living) celebrity is endorsing your product."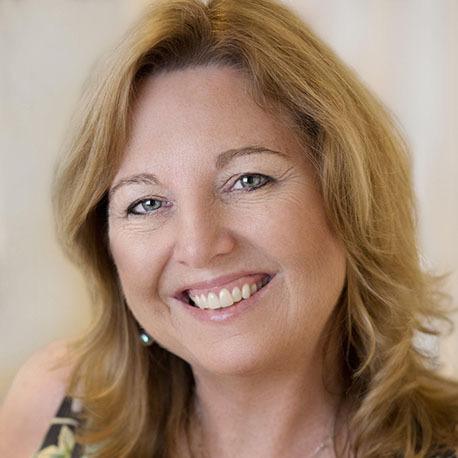 Kim Krause Schwalm is an American direct response copywriter and copy mentor. With her business, A*List Copy Success, she has been writing copy that generates sales in competitive markets like nutritional supplements, skin care, newsletter and book publishing, investment advisories, fitness programs, and many more.
Twitter Profile: @KimSchwalm
LinkedIn Profile: Kim Krause Schwalm
"Feel like you're ready to reach new communities and spread your message and services/products to new prospective clients? Plug yourself into a totally foreign online community with a podcast interview."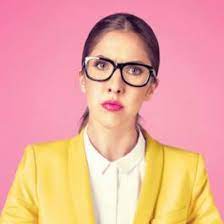 Kira Hug is an American conversion and SaaS copywriter, and is co-founder of The Copy Club. With the aid of her website she helps small business owners and SaaS companies sell their ideas, products, services, and programs through copy that creates meaningful conversation.
Twitter Profile: @kirahug
LinkedIn Profile: Kira Hug
"If you email your list frequently and consistently over time, the people who love your emails will pounce to open them regardless of subject line."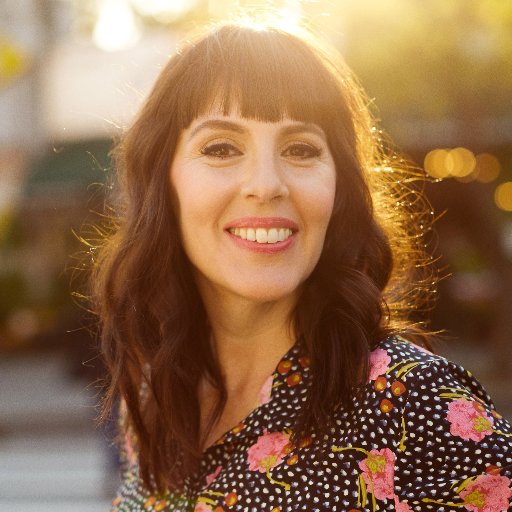 Laura Belgray is an American copywriting expert and speaker. She is the founder of Talking Shrimp and co-creator of The Copy Cure. Laura helps entrepreneurs find the perfect words to express and sell what they do in a way that gets them paid to be themselves.
Twitter Profile: @lbelgray
LinkedIn Profile: Laura Belgray
"Content marketing is hard work. It requires deep empathy, a selfless desire to help and educate others, unwavering consistency, analytical insight, innovative thinking, and creative resources."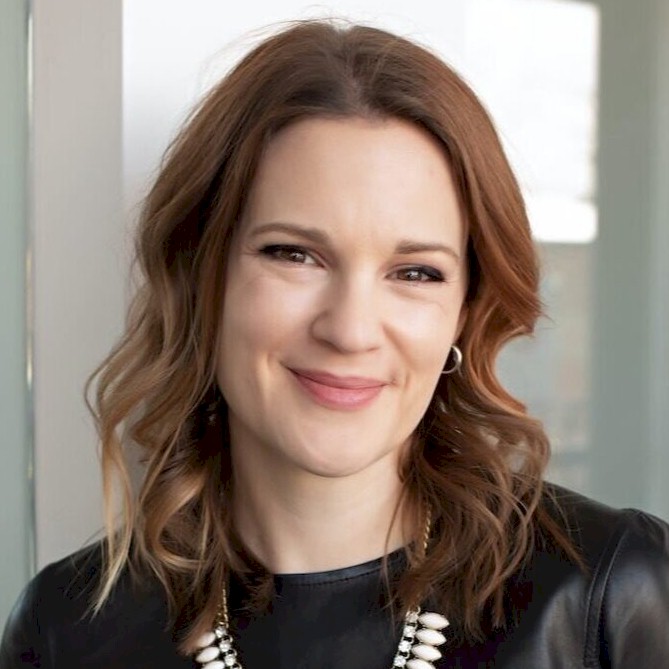 Lauren Lang is an American content marketing strategy consultant for SaaS companies. She works with growing SaaS teams to create strong content marketing through custom content audits, one-on-one consulting, and group training workshops, conducted via her website.
Twitter Profile: @asklaurenlang
LinkedIn Profile: Lauren Lang
"Handwriting forces you to sloooooow down. It's like an ingenuity switch for your brain. Ideas flow freely, unfiltered and unedited. So you become more economical about word choice. Rambling sentences automatically get weeded out over more direct phrasing. You'll be drawn to use simpler language, which is crucial in readability."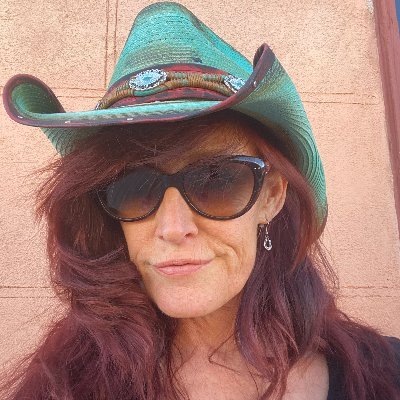 Lorrie Morgan is an American copywriter who owns and runs Red Hot Copy. She devotes her time to helping other businesses reach female customers by mentoring, critiquing or writing for them directly. Lorrie was mentored by esteemed copywriter John Carlton.
Twitter Profile: @RedHotCopy
LinkedIn Profile: Lorrie Morgan
"A pre-launch campaign is meant to prime your ideal clients and customers for the release of your new offer (aka your launch) so they're ready and willing to buy, buy, buy! This launch phase should also be used to generate buzz, anticipation, and excitement. (The hype before the launch has a major ability to drive sales!)"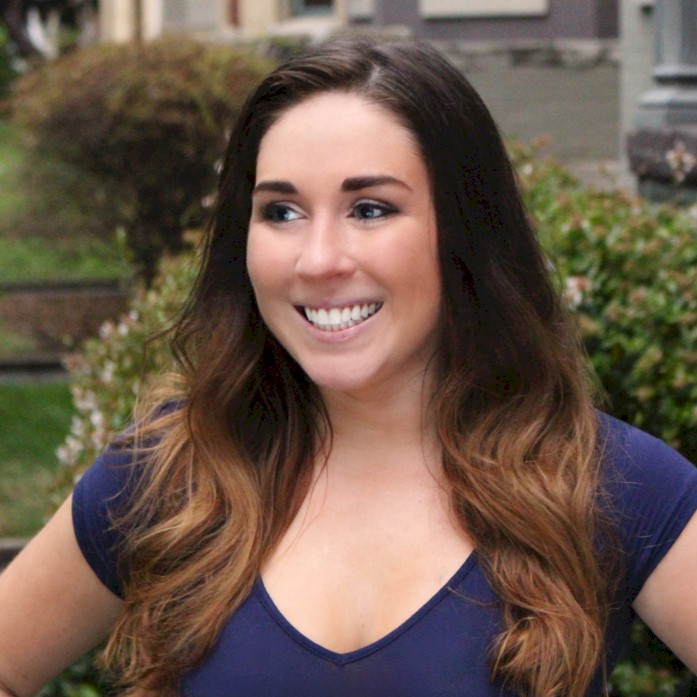 Mackenzie B. Fleming is an American conversion copywriter and brand storyteller for female coaches. She owns Mackenzie B. Fleming Copywriting, offering services that include sales pages, Facebook and Instagram ad copy, landing pages, email copy, video sales letters, and more.
Mackenzie has no Twitter profile available.
LinkedIn Profile: Mackenzie B. Fleming
"Essentially, your brand story is a peek behind the curtain revealing to everyone who you truly are. It allows you to be fully transparent and honest as you reveal what you do, why you do it, and who you wish to serve."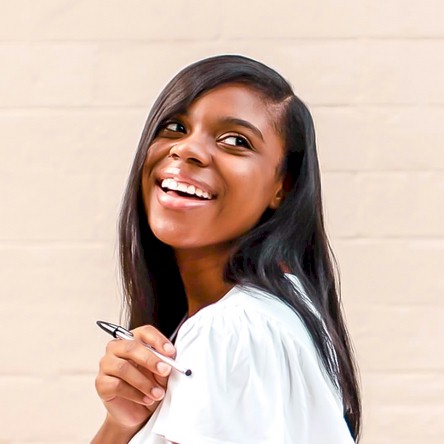 Mani Johnson is an American copywriter. Through her MK Copywriting website she carries out web copy and brand messaging for black female entrepreneurs. From coaches to creatives, attorneys to influencers, must-have products to much-needed services, Mani has worked with women of all backgrounds and brands.
Mani has no Twitter profile available.
Mani has no LinkedIn profile available.
"Across continents and cultures, I've seen first-hand that any two people can connect, as long as they are willing to intentionally share and listen to each others' stories. Stories connect us with the world, the people around us, and our purpose. That's why good storytelling is the foundation of good copywriting."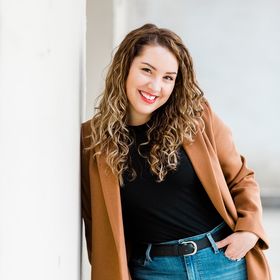 Megan Taylor is a Canadian copywriter and messaging expert for online entrepreneurs. With the aid of her website and Copy Dates podcast she helps online entrepreneurs feel confident that their words will authentically connect with and sell to their clients.
Twitter Profile: @megandawntaylor
LinkedIn Profile: Megan (Elliott) Taylor
"In my day-to-day experiences the various tactics we notice or don't notice and the stories that products can tell, have always been at the forefront of my thoughts. A simple trip to Target down the health and beauty aisles can turn into a full-on brand assessment."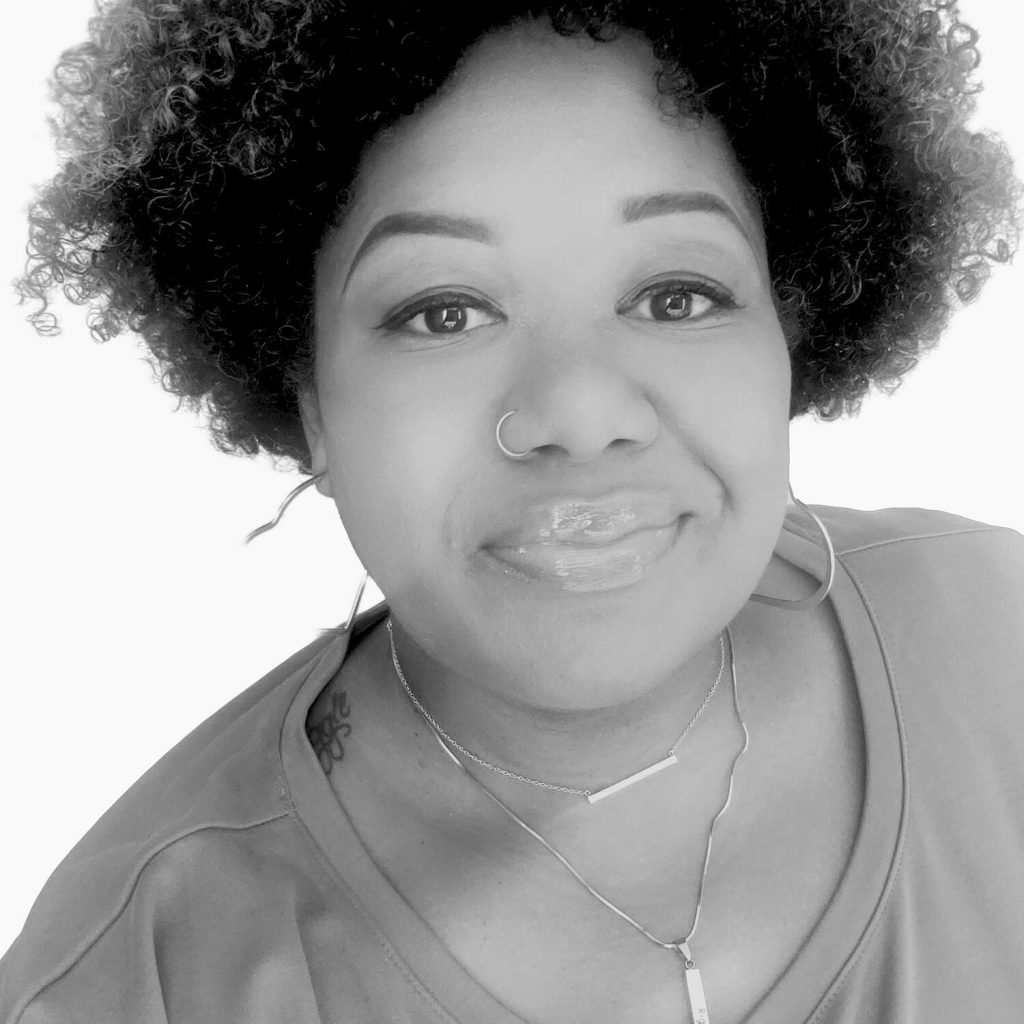 Mika-Tache' St. Fleur is an American digital strategist. She owns Saint MGMT, which offers services including brand strategy, digital marketing, social media management, content curatorship and many others to businesses.
Mika-Tache' has no Twitter profile available
LinkedIn Profile: Mika-Tache' St. Fleur
"My old copy was focused on copywriting, so when I decided to go into brand strategy, I updated my Home page and About page to show that I'm a brand copywriter who knows brand strategy. As I mentioned before, it's a bit of a hassle, but the upside? You have fresh copy you can use for content."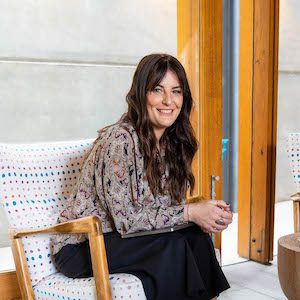 Naomi Faye is an Australian copywriter and brand strategist. She's always working with one business coach or another in order to pass on everything she learns to her clients. Through her website and blog she offers copywriting and branding tips.
Twitter Profile: @NaomiJFaye
LinkedIn Profile: Naomi Faye
"If you want to really grow on Instagram, you have to start showing up consistently. It's not enough to just post a few times a week and hope your account grows. You have to get serious about showing up."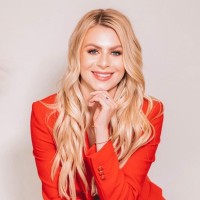 Natalie Ellis is an American entrepreneur, content creator and investor in woman-owned companies. She is the co-founder and CEO of BossBabe, an online community for ambitious women. Natalie is a social media expert, having grown BossBabe's Instagram following to over three million in only three years.
Twitter Profile: @NatalieEllis91
LinkedIn Profile: Natalie Elizabeth (Diver) Ellis
"Starting a blog is without a doubt one of the best decisions you could take for your business. Blogging is a great way to bring in traffic to your website in an organic way, while also providing content that adds value to your audience. It helps you share company news, promote key products or services and even connect to your customers on a deeper level."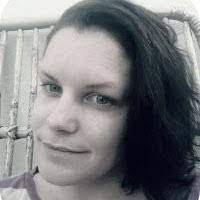 Rox Bradnick is a South African freelance small business copywriter. She specialises in ecommerce copywriting, blogging and digital content, and is also passionate about SEO. On her website, she offers a carefully curated selection of freelance writing solutions that are designed to help clients to find their voices.
Rox has no Twitter profile available.
LinkedIn Profile: Rox Bradnick
"Create content from user generated content. Encourage your followers to post a pic of what they are up to or a photo of their working from home space for example. Encourage customers to tweet or post a pic using a particular hashtag. Give them an incentive to do this."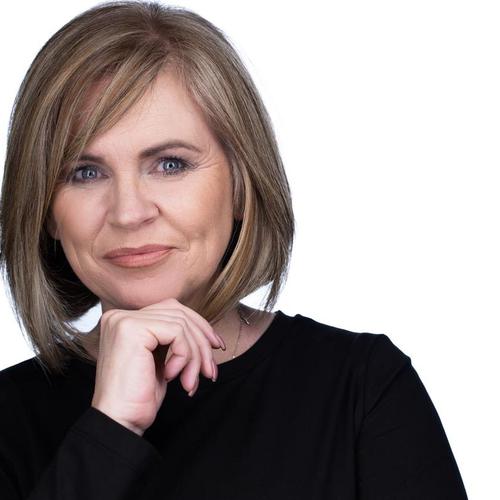 Samantha Kelly is an Irish Twitter expert. She runs the Women's Inspire Network for female entrepreneurs and works with business leaders who are top of their game but do not have the time or do not know how to use social media effectively. Samantha's recorded and regular Twitter analytics impressions are in excess of 1 million.
Twitter Profile: @Tweetinggoddess
LinkedIn Profile: Samantha Kelly
"Have so much love for yourself that it pours out into everything you do and everyone you're with. Love yourself. Stop judging, condemning, criticizing, and hurting yourself. This will solve so many problems."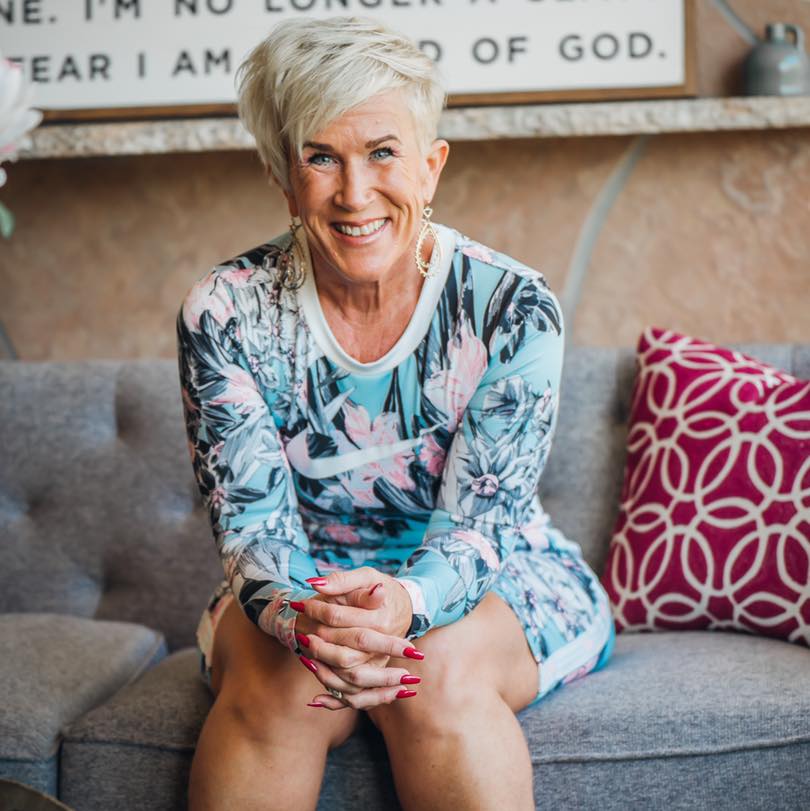 Sandi Krakowski is an American direct response marketing copywriter, author, speaker and social media influencer. She is the founder and president of A Real Change International, Inc and has regularly featured in Forbes, Entrepreneur and Inc magazine. Sandi was named by Forbes as a "Top 20 Online Marketing Influencer", a "Top 20 Women Social Media Influencer" and a "Top 50 Social Media Power Influencer."
Twitter Profile: @sandikrakowski
LinkedIn Profile: Sandi Krakowski
"In marketing, following best practices isn't always a good thing. Best practices are strategies that have worked for other people. Know what they are, but recognize that they are only a starting point for figuring out what works for you and your audience."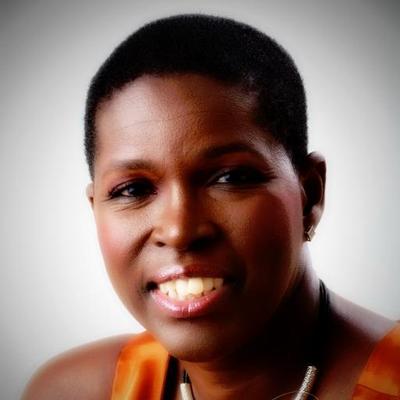 Sharon Hurley Hall is an American anti-racism activist, writer, educator and B2B Writer. Through her website and activism, she is on a mission to fight racism and to help others do the same. She launched an anti-racism newsletter in 2020, where she shares her thoughts on the experiences that people of the global majority have when they are minoritized.
Twitter Profile: @SHurleyHall
LinkedIn Profile: Sharon Hurley Hall (she-her)
"The web has changed the way people research, communicate and buy. Get clear on your purpose and message and then share valuable content, consistently and with generosity, and you'll draw the right people towards your business. This approach has become known as content marketing – it is simple, and it works."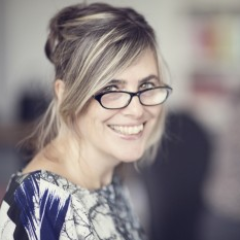 Sharon Tanton is a British strategic storyteller and marketing coach. With the aid of her website, she works with experts in their fields to find ways of developing their businesses to leverage their expertise to help their customers, and which fit with the pressures on their time and budgets.
Twitter Profile: @sjtanton
LinkedIn Profile: Sharon Tanton
"If you're a small or medium-sized company looking for a translation vendor for a limited number of languages, consider hiring a small team of professionals who are used to collaborating closely on this sort of project."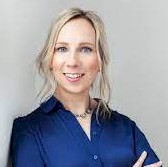 Silvia Schulz is a German SEO copywriter and translator. She is the owner of Win With Words and assists her clients to successfully communicate with their German B2B customers. Silvia currently lives in the Netherlands, having previously lived in the US and Japan. Due to this, she now has a different perspective of her home country, Germany, and its culture.
Twitter Profile: @umlaut_trans
LinkedIn Profile: Silvia Schulz
"Talk about their problems. Talk about people – we almost always find stories about people interesting. Talk about an emotional trigger, like food or babies or bankruptcy or an unexpected death."
Sonia Simone is an American copywriting and content writing coach. She is a co-founder of Copyblogger, and now runs Remarkable Communication, helping clients to create better customer relationships through effective communication more commonly known as 'content'.
Twitter Profile: @soniasimone
LinkedIn Profile: Sonia Simone
"To land paying clients as a freelance copywriter, you can get by with a website and portfolio to show off your work. That's what clients will want to see, much more so than a specific college degree. Just be sure you don't use studying as an excuse to procrastinate doing the work. I can't emphasize this enough."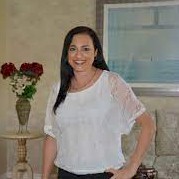 Susan Greene is an American freelance copywriter and marketing consultant. For over 25 years she's served hundreds of clients in diverse industries by helping numerous businesses boost their sales through the successful execution of their marketing plans. Her website, Susan Greene Copywriter, contains a wealth of tips for both established and aspiring content marketers.
Susan has no Twitter profile available.
LinkedIn Profile: Susan Greene
"Writing copy is about captivating the audience's attention and not letting go. It's about tapping into their hopes, their desires, their fears and their dreams. Words are powerful."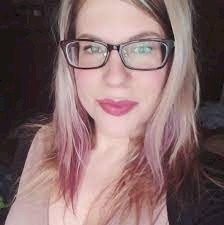 Susan Landry is an American freelance copywriter. Her clients range from individual entrepreneurs to international corporations with thousands of employees. Through her Persuasive Prose website she offers services including article, landing page, brochure and web page copywriting, as well as marketing emails, product descriptions and ad-hoc writing services.
Susan has no Twitter profile available.
LinkedIn Profile: Susan Landry
"Once you manage to push past the initial fear, speaking engagements could be just what you need to elevate your career, not to mention all the personal growth you'll experience along with the countless other female speakers and entrepreneurs you could inspire."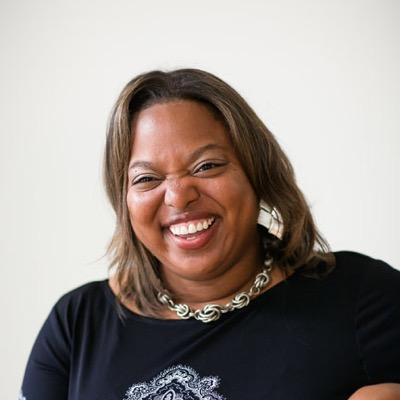 Sydni Craig-Hart is an American multi-cultural marketing expert and influencer. She is the CEO of Smart Simple Marketing, offering SMBs virtual event marketing, content marketing strategies and training, and digital marketing services. She is also a coach to minorities and woman-owned businesses.
"Authenticity is addictive. In a world that is increasingly sceptical, people respond to messages they can relate to."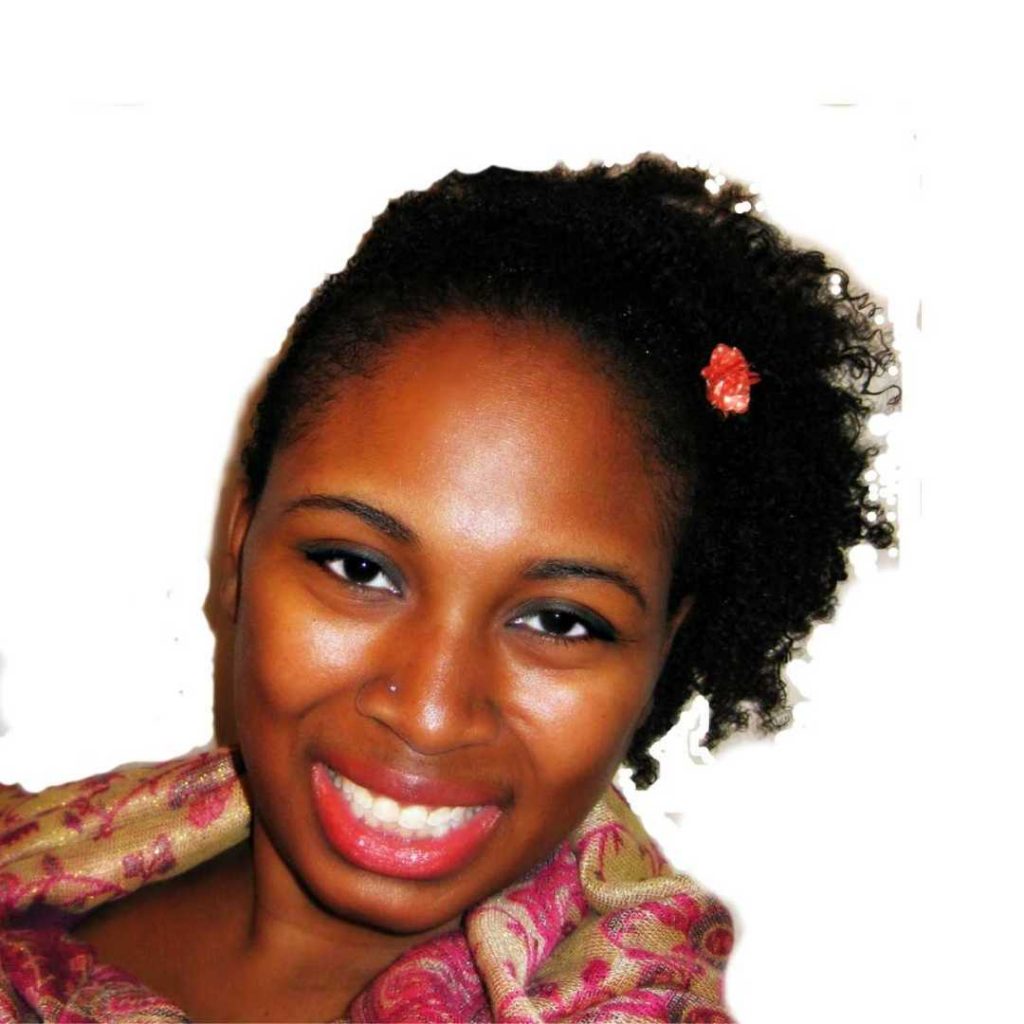 Tiffany A. Ingle is an American conversion copywriter and brand voice strategist. As a copywriter, and with the help of her website, she combines her expertise in human decision making and her passion for storytelling into a unique framework that is methodical yet creative.
Twitter Profile: @tiffanyaingle
Tiffany has no LinkedIn profile available.
"Contrary to what you might believe, not even half of the copywriting job is the actual writing. If I were forced to apply a ratio, I'd say only 40% of creating copy is actually putting words onto a page. The magic bullet that differentiates the successful copywriters from the less successful ones is the other 60%."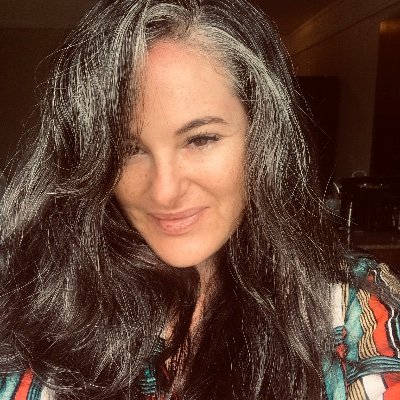 Tiffany Markman is a South African copywriter, editor and trainer. She is the 2020 South African Freelance Copywriter of the Year and has accumulated over 13 years experience as a freelancer. She hosts her own website and writes about industries including banking, insurance, retail, corporate services, law, and construction. She is also an SEO specialist.
Twitter Profile: @tiffanymarkman
LinkedIn Profile: Tiffany Markman
"A sales letter is just another way of saying a webpage – the place someone lands to read your message, learn more about your offer, join your tribe, or invest in themselves. We call it a sales letter, or sales page in the online world."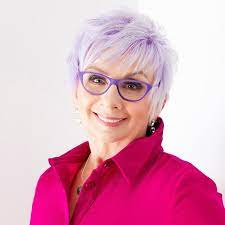 Tina Lorenz is an American freelance copywriter, marketing consultant, mentor and teacher. She helps clients discover what's missing from their marketing strategy, zero in on how they can increase their visibility, maximize their effectiveness, and accelerate their profitability. Known as "The Queen of Copy", Tina bases her online business on her website, and includes numerous tips for fellow freelancers.
Tina has no Twitter profile available.
LinkedIn Profile: Tina Lorenz
Summary
Content marketing the world over is flourishing and women of all ages, colours and creeds are contributing greatly to the process. I believe that the number of talented top female content marketers displayed above bears testimony to this.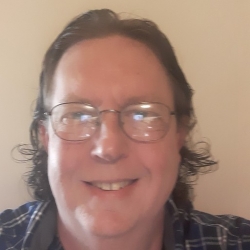 Latest posts by Warren Potter
(see all)
2