There is so much to know if you want to be the best that you can be. And even when you think you've reached the pinnacle of your career, you will find that you won't stop learning. The world is constantly evolving; new technologies are surfacing and your audiences are forever changing too.
While tried and tested processes from decades ago remain as a foundation for current and future content writers and copywriters, the newer breed of digital content marketers can provide you with further insight into your industry. Let's examine some content and copy gold as 7 top Influencers talk about their trade…
The Influencers

On User Research
Neil: "You wouldn't start cooking a meal before knowing how many you are cooking for and what meals they like, right? The same applies to writing copy. Before you begin writing, you need to understand who, exactly, you are writing for."
Henneke: "To write good copy, it's important to get as much input as possible from your clients or their customers or to do your own online research. Ask as many questions as you can and when a client gives you a generic statement, ask for an example."
Sydni: "If you invest in getting to know your diverse audiences, where the majority of the growth is, and you're inclusive in how you plan and create educational-focused marketing, your audience will see you as a partner and a trusted advisor, not someone trying to sell them something, and they will seek out your products."
Brian: "We talk about the buyer's journey or the customer's journey – they're the hero. We're the mentor. Our promise is to be helpful and to provide solutions. You empathy map in order to literally put yourself in their shoes."
Joanna: "Find the message in what your customers – past, present and prospects – are saying. What is the sticky language or terms that resonate with them? Eavesdrop on forums and reviews about products, services, competitors, and other solutions similar to yours. There's a ginormous wealth of things people are saying about products and services similar to yours. Read reviews, support tickets and customer service notes."

On Connecting with Your Audience
Ross: "We start by understanding the goals and objectives with every single client that we're looking to provide services for, and by understanding their individual goals, we're able to tailor our recommendations and the ways in which we work with them based on their goals and what they're looking to accomplish."
Aaron: "My "a-ha" moment was understanding the importance of maintaining a regular cadence of getting to know the people who use the product through case studies and customer surveys. You can't overstate the importance of building relationships that yield genuine feedback, quotes, and original insights."
Neil: "You need to dig deep and connect with your users on a personal level. When you do this, you can create content that caters to their needs and desires while answering their questions. This builds trust and makes it much easier for you to then sell your product or service to them."
Sydni: "It doesn't matter what product you're selling – your audience is not homogeneous. In fact, your audience has never been more diverse. If you ignore the diversity of your target market and don't have an inclusive approach to your campaign design process, you're guaranteed to develop tone-deaf content that helps no-one."
Brian: "Because you're never going to please everyone. And yet you see it all the time. There's this bland, watered down, I don't want to offend anyone type content. Guess what? Everyone gets offended all the time now. So find your tribe and lead them. And don't worry about the rest of the people."

On Writing Great Copy or Content
Joanna: "Engage all 5 senses on each page. Your copy today is unlikely to engage even one sense, outside of vision because it must be read with one's eyes. We are sensory beings, and our brains like texture, salt, heat, cold, motion, burning wood – the list goes on. Read over your copy, and work your butt off to engage each sense at some point on your page. You'll find that your copy suddenly feels alive."
Aaron: "Great content serves the audience, saves them from the thing they want to be saved from, unto the thing they wanted to be saved to — independent of a purchase."
Henneke: "Sensory words leave vivid impressions. The more fully you can appeal to all of the senses in your writing, the more memorable and deeply felt the reader's experience will be."
Neil: "An understanding of voice and tone in writing will give you an edge over the competition. Too many content strategists ignore these elements because they are focused on SEO content, but they're the ingredients that add flavor to your writing."
Sydni: "You know an awful lot about your area of expertise. Much of it you probably take for granted. Please stop assuming that "everyone" already knows what you know. I guarantee your audience would LOVE for you to share with them your best tips and nuggets of information. Take the Top 3/5/7/10, mistakes, must know, tips, etc., that you think your audience needs to know, add an entry paragraph, and a closing paragraph and voila! You have a great piece of content ready to share with an audience who is waiting to hear from you."

On Headlines
Brian: "Headlines are the the first thing that people will see, and often, unfortunately, the last thing they see of your content because a shockingly large amount of people will be scanning Twitter or scanning their e-mail inbox or RSS feed reader. You basically live or die by the headline. So if you don't grab them there, you've lost. This is why headlines are so important."
Henneke: "Well-written lists are easy to consume, and everyone will find something useful in a long list. Start a headline with a number, promise a benefit, and add(ing) one or two power words makes your headline a winner."
Ross: "Headlines are the most important piece of content you can write. After all, most readers determine whether or not your content is worth giving their attention to based on your headline. Your headline is what will be shared as the text in a tweet."
Joanna: "Replace just one word in your headline with an unexpected, unfamiliar synonym. That's like changing "Accounting software that saves you time" to "Accounting software that saves you many moons." Instantly, your message becomes more note-worthy – and, thus, more likely to stick. No, I'm not kidding. "Many moons" holds the reader's attention for a second. "Time" doesn't even register."

On Blogging
Aaron: "Inspiration is a funny thing. Often it comes unexpectedly. Being "struck" is delightful … but over the long haul you can't count on the occasional muse. Blogging as a business demands a tried-and-true system for generating ideas. You can start with the members of your team. Playing to their passions will unearth a host of ideas."
Henneke: "For blog posts, I often use a standard structure which helps speed up writing, too. Most of my posts have an opening in which I empathize with the reader and promise how I'll help them. Then I have a series of tips. And lastly, I have an upbeat paragraph in which I encourage readers to implement my tips."
Joanna: "Keep an eye on your analytics. When you're creating content, it's easy to let yourself write about any old topic and then go see what keyword phrase to associate with it, but we've found a reliable way to select topics that people will care about is to go into Google Analytics and see which of our posts are bringing in the most traffic. For example, we get TONS of visitors to our old post on writing App Store descriptions, so we're currently interviewing app creators for a new post on promoting your app."
Ross: "The next time you write a blog post, make it count by including references to other resources throughout. If you have content that can be embedded directly into your blog post, even better! If not, take the time to create link opportunities within your blog post that can drive traffic to your other articles and resources."
Brian: "Don't focus on having a great blog. Focus on having a blog that's great for your readers."

On Social Media
Sydni: "Creating more connections on social media can lead to more sales. If this is your goal for your business – to gather lots of pre-qualified followers and build a relationship with them over time – you can use your website to encourage visitors to click through to Twitter, Facebook and LinkedIn."
Brian: "Social media is the greatest free-market research environment ever because people out there are acting on their own and being more honest than they'll be in a focus group. You can survey people, but if you ask the wrong questions in the wrong way, they'll tell you what you want to hear. You want to hear the truth because you don't want to make an expensive mistake developing the wrong thing."
Ross: ""What's your Twitter strategy?" It's simple: I tweet about the things that are interesting to me (marketing, entrepreneurship, growth & software) and format them in a way that is easy on the eyes. Oh. And I talk to people. It's called "social" media for a reason."
Henneke: "Social media content, like a tweet or a post on Google Plus, usually encourages a reader to click through to read content on a blog."
Aaron: "Social media audiences eat up quotes. Whether they be inspirational, comedic or simply weird, quotes work because they're short, relatable and often thought-provoking. Quotes are a great way to showcase your brand identity and image to your fans. The language used, the topic of the quote, and the originator, all contribute to how people see you. And when used appropriately, it can help to solidify you as a lifestyle brand, rather than just a seller of products and services."

On SEO
Neil: "Forget that Google and other search engines exist when you're writing. Instead, create content that will help someone. This is known as SEO copywriting. Funny enough, when you put users first, you'll actually write helpful content that search engines reward because search engines follow users. It's not the other way round. At the same time, you'll be enhancing the user experience and building trust with your audience."
Aaron: "Do the research to find out what content is ranking high for specific keywords that matter most to you and create your content that murders it from a length, quality, UX, and design perspective."
Ross: "Generating backlinks to your website isn't the same as what it used to be. You can't just send out a variety of different releases, create another website with links driving to your page, create a handful of mediocre content, and expect to rank well. These days you have to look at how you can ensure that the content you're delivering is valuable, that the blog posts you're writing are shareable and that the releases you send out, are worth sending."
Joanna: "Put the visitor first, whether you're writing "SEO copy" or not. Be extremely careful before you sacrifice a compelling headline for a "keyword optimized" headline. Don't be tricky with your search-optimized copy because tricks quickly lose power in algorithm updates – but really rich content that's on-point has stood the test of time."
Brian: "It's absolutely vital and yet absolute optimization never happens too soon for us. I'm a firm believer in building trusted authority sites, and sometimes that means foregoing the best keyword optimization in order to attract more links and subscribers. Once you have that trust (with people and Google) it's easy to dive in and optimize certain pages or sections of a site."

On Mentors and Influences
Henneke: "I started studying copywriting when I took Jon Morrow's guest blogging course. He recommended a few books, and that's where I got started. Copyblogger was another main source of information for me. I've been very much self educated by reading copywriting books and by studying copywriting."
Joanna: "Study the masters of copywriting the way you studied the master novelists and short story writers. John Caples is your new Vladimir Nabokov. Eugene Schwartz is your new William Faulkner. Respect their mastery in copywriting, learn from them, and build on what they did."
Brian: "Seth Godin is still as great today. He does tend to publish more esoteric little nuggets of wisdom as opposed to how-to content, but sometimes that's the kind of stuff you need to get started in the morning. Also John Jantsch over at DuctTapeMarketing.com."
Ross: "I had a lot of business mentors over the years who generally understood business and provided an amazing amount of guidance. But from a technology standpoint, it was a lot of self-education, going into various forums online and spending entire weekends in the library. I could have been out having a good time."
Sydni: "My great-grandfather was the first African American real-estate investor in Los Angeles County in the 1950s. My grandparents had multiple businesses throughout their lifetimes, and my grandmother was the first black woman to be inducted into the Pasadena Chamber of Commerce. Most of my grandmother's siblings had their own businesses. My dad started a tax business not long before I was born. Later, when I was in elementary school, my mom started a daycare in our home. As such, while I was growing up, discussions about starting, running, and growing a business were happening around me all the time."
Neil: "I started off my journey with one mentor – but as I got deeper into being an entrepreneur I realized I needed to learn many other aspects of business. Management, finance and negotiations were some major gaps that I had to fill. I reached out to business people that I knew and they guided me along the way. I feel like I have a grasp of how to manoeuvre through most business situations now. The best way to get business mentors is to be genuine and show them you're also there to help them out. You can typically meet good mentors at conferences."
Aaron: First, "The Undoing Project: A Friendship That Changed Our Minds" by Michael Lewis – from the author of "Moneyball" and "The Blind Side" comes the story of Amos Tversky and Daniel Kahneman, two Israeli psychologists whose multi-decade friendship gave birth to behavioural economics. Second, "Ego Is the Enemy" by Ryan Holiday — food for the mind, the heart, and the soul. Third, "Story: Substance, Structure, Style and the Principles of Screenwriting" by Robert McGee – perhaps the most comprehensive text on storytelling, even if you're not a screenwriter, I've ever come across.

These hardworking and successful professionals have all paid their dues and, as influencers in their fields of expertise, have a wealth of knowledge and experience that they're happy to share with others. I believe that we should all pay attention when these 7 top influencers talk about their trade.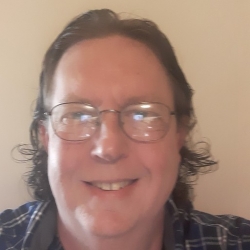 Latest posts by Warren Potter
(see all)
0