Content automation is changing the way we create, distribute, and measure content. It's no longer just about creating content; it's about creating the right kind of content and getting it to the right people in the most efficient way possible. Those of us involved in the marketing process know how difficult it can be to generate high quality content on a regular basis, and make sure that it actually achieves the goals we set out.
Marketing for small businesses includes writing articles, posting on social media, editing videos, and still running the business can be extremely overwhelming. You'll reach burnout before your content reaches your viewers! Thankfully, content automation tools exist for the sole purpose of making our lives easier. They can be used to automate marketing tactics, create customer workflows and generate large amounts of content in a fraction of the time that it would take to do it manually.
Let's take a closer look at what content automation is and the tools that you can use in your business.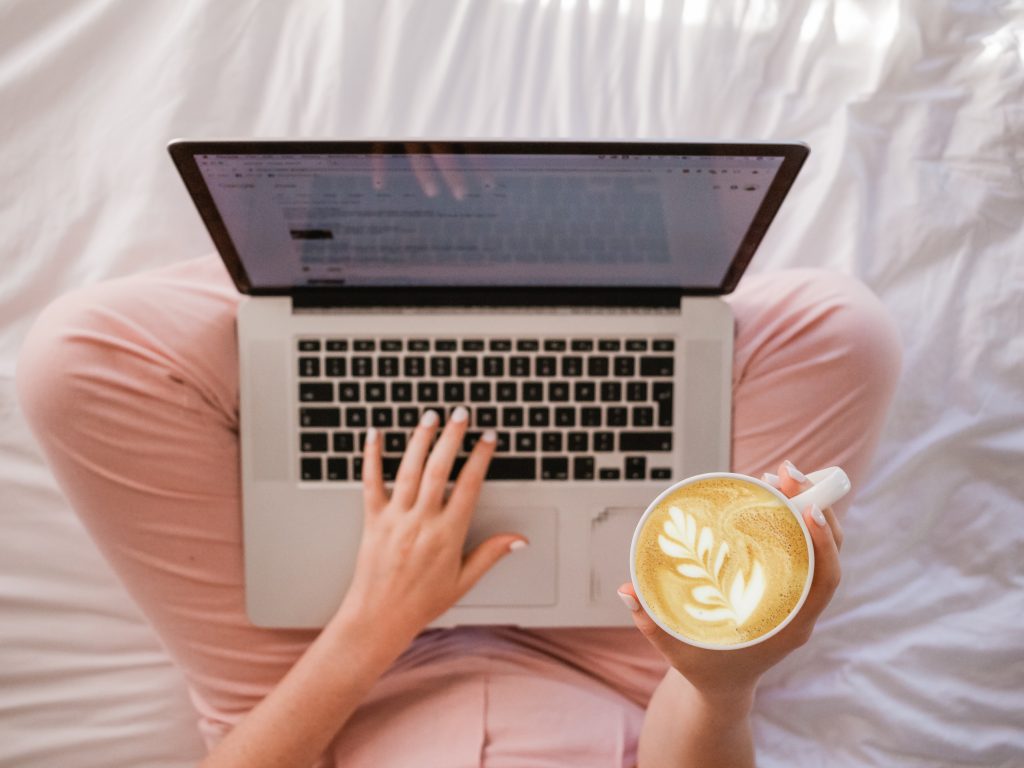 What is content automation?
To quote, well, us: "Content automation is the process of using software to create, edit, publish, schedule, and distribute content automatically. The goal is to automate mundane manual tasks so that you can focus on higher-value activities."
There is an ever-growing demand for informative, high quality content, and the competition to make sure that your posts are seen is stronger than ever. To put it into perspective, viewers typically leave a website within 10 to 20 seconds. I know, crazy right? And more often than not, you won't get another chance to make a good impression. Whether you're in the process of content creation, curation, proofing or measuring, content automation can reduce the amount of human effort that needs to be put into these everyday tasks.
When you incorporate AI tools into your marketing strategy, you free up valuable time and energy that could be spent focusing on more important tasks. This technology can help you complete simple tasks. That includes publishing a post across multiple platforms with the push of a button to generating interactive insights into how people are engaging with your content. This information will help you keep your audience engaged going forward. At the end of the day, this is all hugely beneficial for your business's overall growth strategy.
Use cases for content automation in businesses
There are many use cases for businesses to use content automation:
Content research and management
Content creation (blog posts, marketing copy, etc.)
SEO Optimization 
Publication, distribution and promotion
Analytics and insight
Now that we have a better understanding of what content automation is, we can dive deeper into our list of the 7 best content automation tools to use in 2023.
1. ContentBot.ai
With a wide variety of tools to offer, including an impressive built-in SEO too, ContentBot comes highly recommended for your content automation needs. This platform can be used to create anything from blog posts, social media captions, landing pages, song lyrics and is even capable of handling your campaign management. 
The content automation features of ContentBot allow you to create blog posts at regular intervals emailed to you for approval. Further to that, you can even run AI commands (similar to what you would do on ChatGPT) and ask it to send you the output in regular intervals (ranging from hourly to monthly).
ContentBot is also integrating directly with Zapier to provide a host of new automation features. Once a content automation task runs on ContentBot, you will soon be able to push that to Zapier in order to push your content to places like Shopify, WordPress, Medium, email, Zoho, Mailchimp and even Google Docs!
ContentBot also offers a Chrome extension for easy use and efficiency. You will have access to their paraphrasing tool and plagiarism checker, ensuring that your content is 100% unique. Pricing starts at $29 per month, however if you want access to the SEO insights offered by the site, you'll have to pay $59 for the Premium package.
Pros:
Create content automatically: hourly, weekly, monthly
Push content to Zapier
Built-in SEO tool for real-time insights.
Social media integration.
They offer a money-back guarantee if customers are not satisfied.
It produces high-quality and engaging content.
The platform is fast and easy to use.
Cons:
It can be quite expensive if you opt for using the SEO tools in the premium plan.
2. ChatGPT
This platform is taking the AI World by Storm. ChatGPT requires only a few short prompts of maybe only a sentence or two to get the ball rolling, allowing you to direct both topics and tones. It was created by OpenAI using large language models (LLMs).
Essentially ChatGPT is a conversational chatbot that analyzes the way you ask a question in order to provide you with a detailed and human-like response. While this tool has many uses, it has been known to provide biased outputs and display problematic thinking. It would be perfect as a source of inspiration for content marketers to achieve better rankings. This platform is currently free during its "preview" period and asks its users for feedback, though there is a larger paid plan available for Americans for $20 per month. The idea behind this technology is to use Reinforcement Learning with Human Feedback (RLHF), which means that it relies on prompts from a human for direction.
Pros:
It is simple and easy to use.
It has a quick response rate.
It is capable of writing and debugging codes.
It is very helpful with the creativity process.
Cons:
No true automation. All tasks must be manually typed in for output to be created.
Its knowledge has been cut off at 2021 and cannot offer further information on events that occurred after that year.
Fact-checking is necessary as the AI can produce errors.
3. HubSpot
This can be exceptionally helpful for small businesses as it offers a comprehensive customer relationship management (CRM) platform. It is simple and easy to use for various different industries, including sales, real estate, marketing and accounting. People are able to create custom workflows automations, automated emails, as well as receive detailed insights into customer interactions. This can be very helpful for organizations that revolve around sales as it will guide you on ways to close deals.
HubSpot offers content automations, lead and content management, as well as engagement tracking. It also offers a wide variety of preset templates to choose from for those who need some assistance regarding creativity. Pricing for this platform starts at $23 per month. 
Pros:
You receive notifications regarding the actions of leads and contacts.
You can create personalized workflows.
The core software is free and is comprehensive.
You have the option to integrate your personal email, granting you access to templates, documents and calendars.
Cons:
Plan pricing can be expensive compared to other content automation services.
It only allows one email per contact with the free version.
This platform can be more difficult to understand and get to know.
4. AdCreative.ai
For all of your marketing and social media automation needs, AdCreative is the perfect fit. It is extremely user-friendly, with the option to upload various information such as logos and personal branding for easy incorporation. AdCreative can be extremely useful for the e-commerce industry, as well as new start-up businesses. It paves the way for creativity and inspiration, while automating a lot of marketing processes. It gives you the option to connect to your various social media accounts, and all that's left to do is to start automating.
For $29 per month, you will have unlimited access to a wide range of images, appealing to a number of different styles and tastes, as well as various different content automation tools to help your business reach new heights.
Pros:
It offers a variety of creative choices and templates.
It is incredibly useful for those who lack a sense of creativity.
It is very easy to use and can save its users a lot of time.
Cons:
It does not host many integration options.
The platform can at times be slow to respond and buggy.
5. Quark
Making use of detailed content lifecycle management software, this automation platform could be very helpful for many users. With Quark, you are able to automate your business's workflows, content creation, content management, as well as content publishing. A highlight of this platform is that you will be able to avoid static content as it regularly and automatically updates all of its components. It also has an added feature of automatically formatting your content to suit different devices.
Multiple integrations are available, with the option to link to your various social media accounts as well. It goes a step further to offer interactive insights using various charts and tables for easy understanding and comprehension. This data helps businesses plan for the future and adjust their marketing strategies where necessary. Information regarding pricing for this platform was unclear. 
Pros:
It offers very useful insights for businesses to determine the way forward.
You have the option to collaborate and distribute content to multiple channels at once.
The system is regularly and automatically updated.
Formatting for various devices is automated.
Cons:
The platform is not very user-friendly and using it will come with a learning curve.
Some processes can be time-consuming and rather slow.
6. Wordsmith
When it comes to short-form content, Wordsmith can be just what you're looking for. It can be very useful when aiming to automate any of the sales processes. It offers a lot of personalized reports and articles, and the content produced is often of good quality.
A unique feature is its ability to convert data into narratives that are eye-catching and offer high value to the reader. It only requires limited amounts of detailing in order to generate high quality content. This platform provides useful updates, email automations, product descriptions and more. Its most appealing feature is its ability to provide detailed insights into engagements and contacts. Pricing for this tool starts at $39 per month, making it more expensive compared to other automation services. 
Pros:
It is simple to use and incredibly user-friendly.
The highlight is definitely its human-like reporting feature.
It is capable of transferring data into a comprehensible narrative.
Cons:
The setup of this platform can be quite time-consuming and tedious.
The output can at times be incorrect and therefore fact-checking is necessary.
Tweaking may be required in order to receive your desired outcome.
Compared with other automation tools, Wordsmith is quite expensive.
7. Extensiv
If you're specifically looking for a tool to help with landing page automation, look no further than Extensiv. You'll be able to use this site to simply clone pages, allowing you to publish multiple optimized landing pages that adequately suit your campaign and branding, while using appropriate keywords to climb those search engine results pages. They help to streamline orders, fulfillment and inventory systems, while allowing third party integration. It's proven to be very beneficial with regards to multi-channel order fulfillment with the option to customize workflows.
Overall, as a comprehensive CRM system, it can be very helpful for many businesses. Pricing for these tools is unclear. 
Pros:
It has multiple options for third party integrations.
Helpful for streamlining multi-channel businesses.
It's possible to perform many functions within one platform, giving owners more flexibility.
Cons:
Creating custom workflows is not always a quick and easy process.
Customer support does not always offer a timely response and at times lacks professionalism.
The setup process can be extensive and time consuming.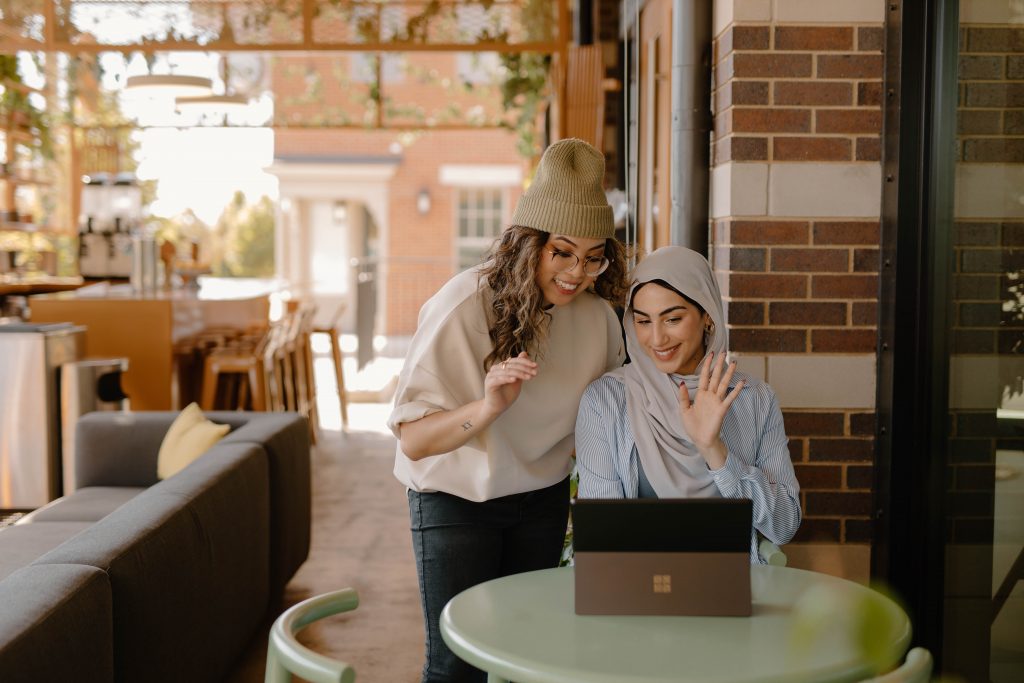 So, to wrap up…
Content automation can be a valuable tool to many businesses, whether you use it for social media management, email automation, marketing automation, content generation, or for its analytical and data interpreting capabilities. Integrating this technology can save businesses valuable time and money that can be spent growing the business in other ways; more important ways.
Before deciding to use content automation to your business's advantage, it is important that you do the necessary research into which tool will provide the most value for your specific needs. Luckily, many of these platforms offer a free trial period to their users, so make sure to use this opportunity to test the waters before making any financial commitment.
Content automation is becoming wildly popular in the marketing field, and its population will only grow in the years to come. In order for your business to be successful, make sure that you stay ahead of the curve and start integrating these tools into your everyday operations. 
If you're interested in finding out more, take a look at this article on 5 of the Best Free AI Writers for 2023.
Have you tried using content automation in your business yet? If you have, let us know about your experiences with it in the comments section!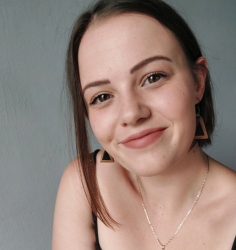 Latest posts by Lauren Meyer
(see all)
1